In the last decades, managing business includes managing its presence on online platforms, besides managing the projects of the business, no matter what the core business is. Online platforms and social media can have significant benefits to your business, and they should find their place in your business plan.
Mainly, they positively impact small businesses since they present a faster way to reach customers and show the work.
Naturally, understanding the importance of social media platforms and social media marketing price means the growth of different possibilities.
However, having many famous and successful platforms can be hard to manage and maintain the positive rate and momentum.
It is challenging and time-consuming to lead more accounts, respond to all requests, and improve online presence following social media trends.
Luckily, social media management tools (SMM tools) exist to help you do all the work from just one place.
What is a Hootsuite?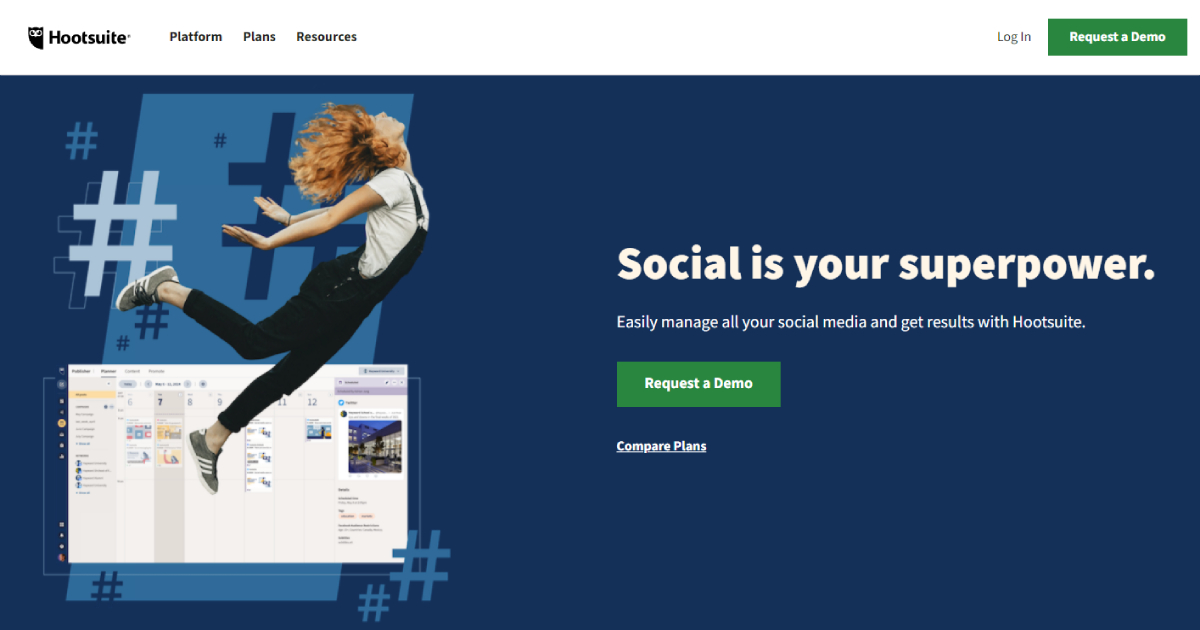 Hootsuite is one of the most popular social media management tools. It is a choice of more than 15 million people and thousands of the world's foremost companies. Hootsuite lets you monitor many accounts across different social media platforms.
You can connect it with over 35 popular social media networks. Hootsuite enables you to create, curate, and schedule your content and posts over its functional and straightforward dashboard.
At the same time, you can view all your profiles, track your customers' questions and requests and send answers.
One of its main features is scheduling posts in advance. It is an excellent opportunity for developing and maintaining robust marketing strategies for business growth.
It allows you to post the same content on all platforms simultaneously and then track the feedback and response from the network.
Also, you can make a discussion and manage customer service fast and efficiently, including drafts and generated messages for frequent questions.
Besides that, Hootsuite helps you improve team collaboration; you can manage team members and their tasks.
One of the most vital Hootsuite features is analytics and tracking tools. It offers robust analyses of trends, engagement rates, and customer connections.
Its detailed reports show the success of marketing strategies and help you improve them to impact your business better.
Hootsuite alternatives
Besides the Hootsuite, other similar tools help you manage your social media platforms. They have the same base idea, but their different features focus on different goals and aspects of social media management.
Loomly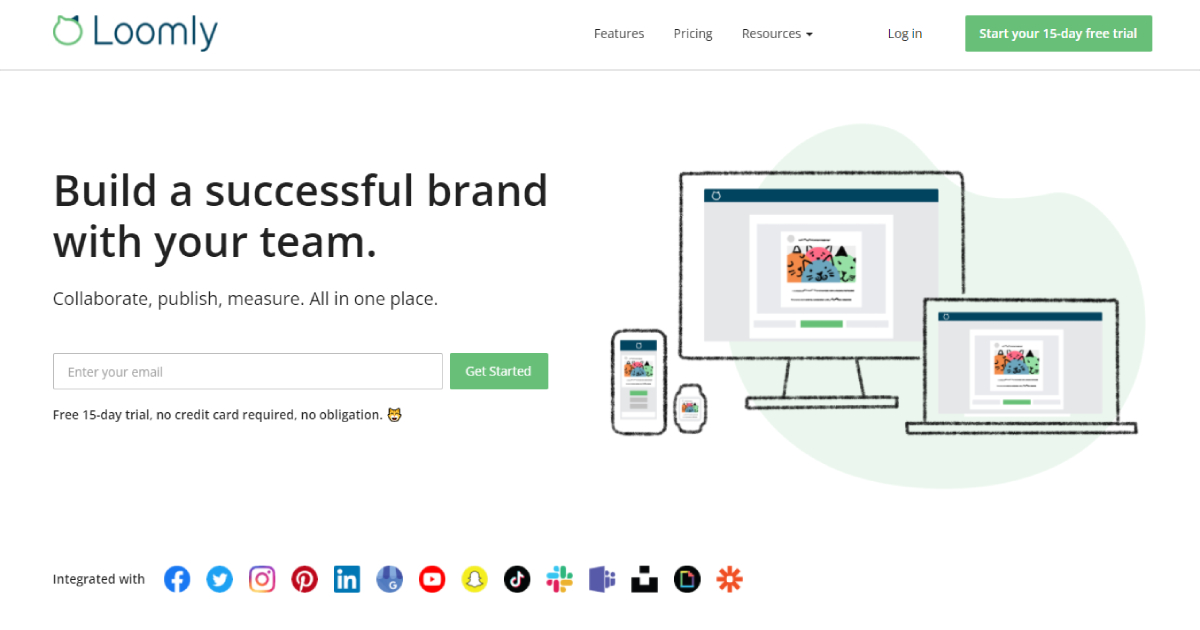 Loomly is a great SMM tool for large teams that manages team collaboration. It has powerful features for tracking and targeting audiences and customers.
On top of that, it offers edits and previews of posts and scheduled automated publishing.
Furthermore, Loomly integrates with all major social media platforms and offers you a unique interaction with your audience.
Its strong analytical feature measures posts' successes which can help you plan future content.
SocialPilot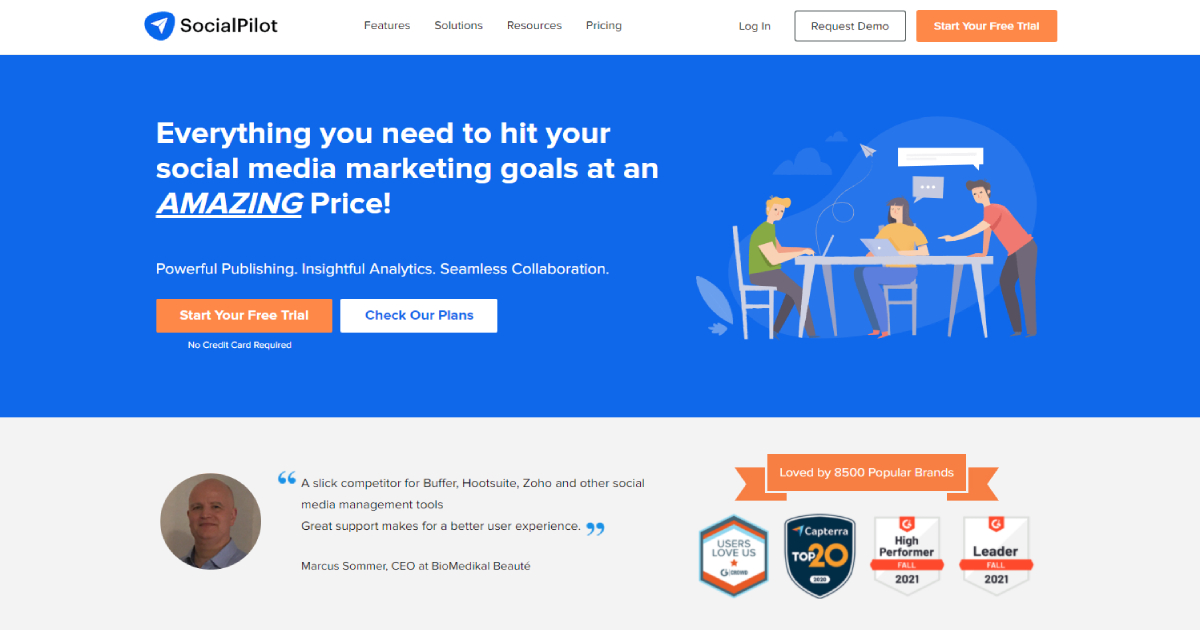 SocialPilot is an excellent option for small teams and team collaboration. It lets you control and schedule posts, presents their performance, and offers marketing improvements.
Also, SocialPilot shows all accounts and SM trends and manages Meta ads. It provides strong communication with clients and fast problem-solving.
Buffer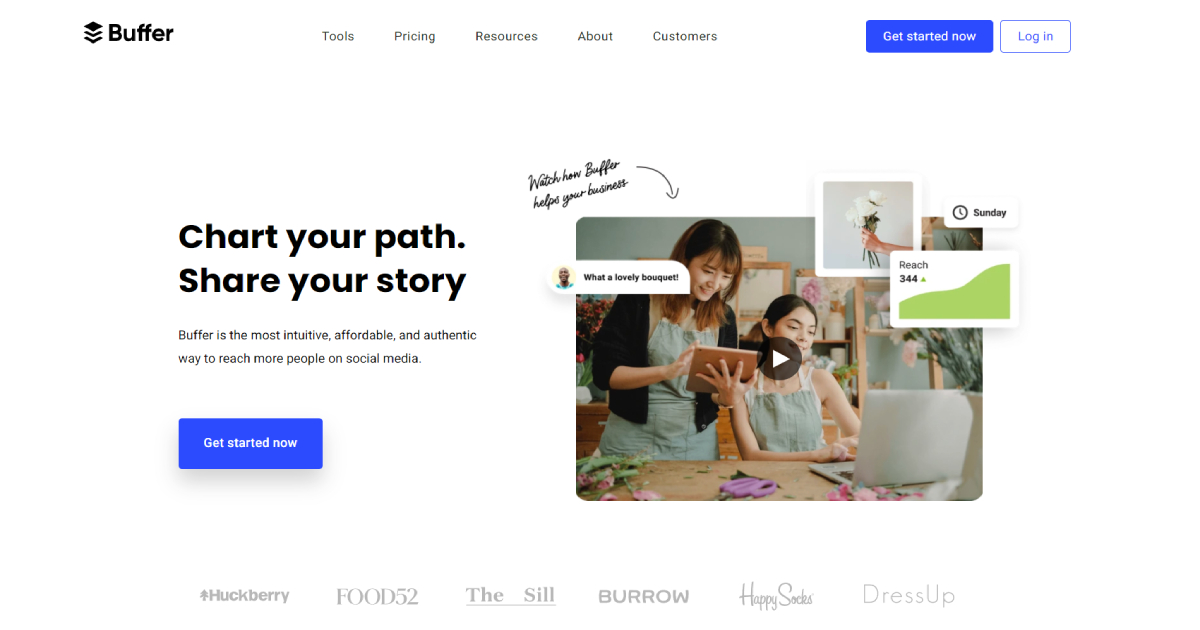 Buffer is one of the most affordable SMM tools. It has many pricing plans well-tailored for different business types and sizes. However, it is the best option for small teams.
Buffer offers content editing with an opportunity to optimize posts with different tags and hashtags and then schedule them when you prefer, which saves you a lot of time.
In addition, Buffer tracks and measures posts' performance and gives an insight into making changes for better results.
Sendible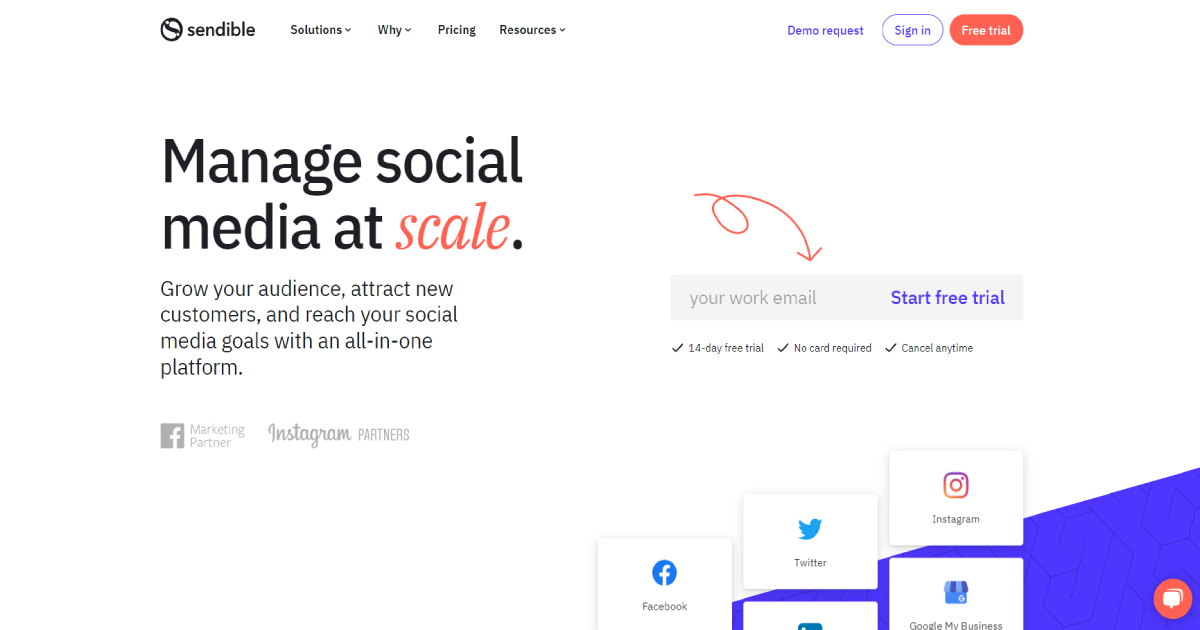 Sendible is an SMM tool with a straightforward dashboard to manage many accounts and integrate social media platforms.
It lets you create and adapt content to different platforms and then acknowledge customers' feelings and responses.
The number of integrations is its most vital feature. On Sendible, you can manage all aspects of marketing, track changes and plan further steps for improvements.
CoSchedule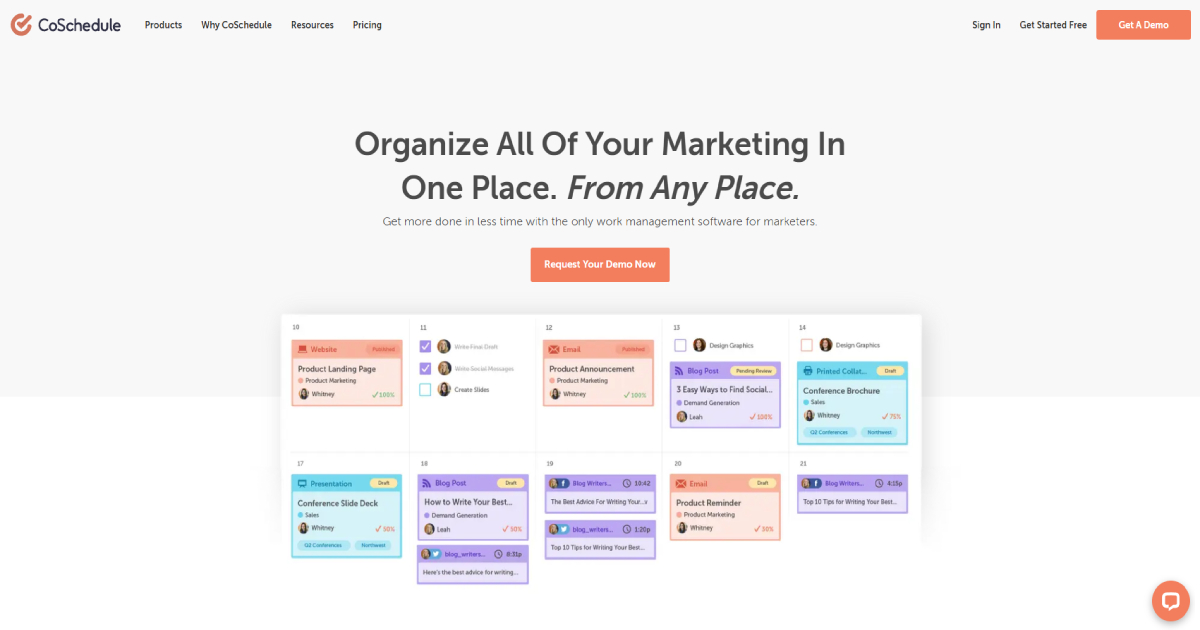 CoShedule is a powerful tool for creating posts, content, delegating tasks. Since it is one place containing all work and projects, it is great for team collaboration and tracking the progress of marketing strategy.
Also, when your schedule is free, it searches trends and the best times for posting successful posts.
Sprout Social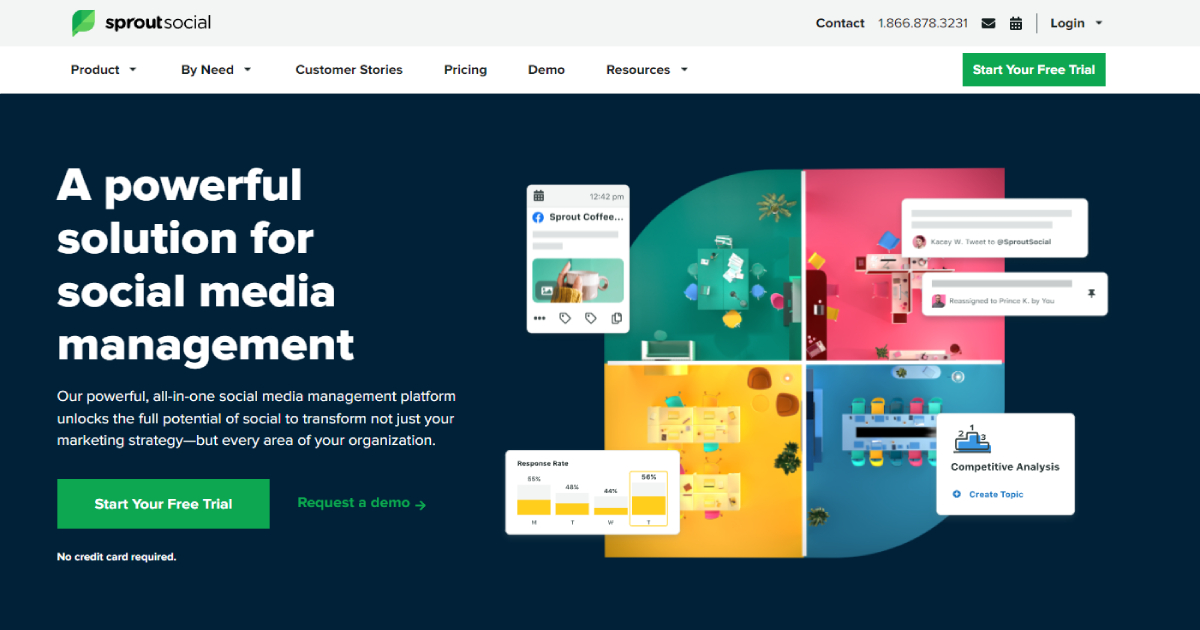 Sprout Social offers post-editing, automated scheduling, and later monitoring its performance.
It does deep analytics about posted content and presents reports useful for remodeling marketing strategies.
It has strong customer relationship management features, providing fast and in-time communication and customer service.
Zoho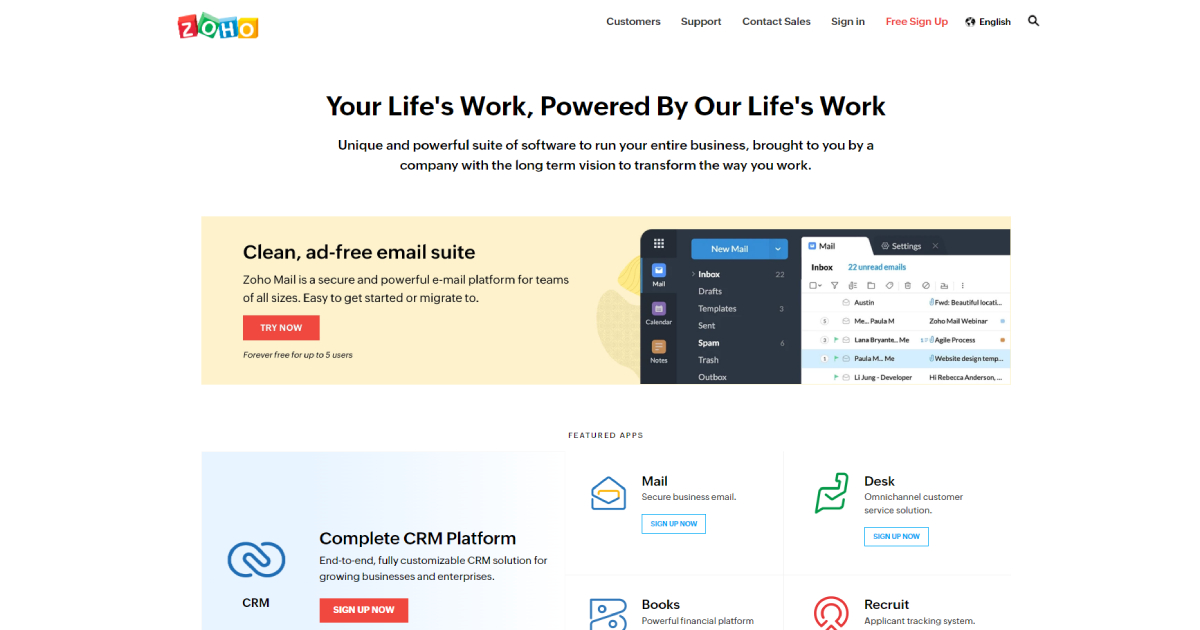 Zoho gives you a content calendar for easier post-tracking and delegating. It schedules posts for the time you believe is the best to reach more audiences.
Zoho tracks posts' performance and creates detailed reports that can help you improve your business.
Furthermore, you can monitor all accounts and trends on SMs.
Final Thoughts
Managing a business can be challenging without special tools to help you. Social media management tools can take a large part of your workload online, and they can make you more productive and improve your business.
There are different social media management tools for businesses and their needs. Hootsuite is one of the most popular tools, but it might not be the first choice for everyone.
This article showed the list of 7 alternatives to Hootsuite that can be very beneficial with their features and affordable for different types of customers and businesses.
Feel free to explore them all before selecting one.