BigCommerce is one of the most trusted eCommerce solution providers in the world. It helps business owners set up online stores, customize them and sell an unlimited number of products and services. It includes search engine optimization, marketing, hosting, and security.
BigCommerce provides software to small and big businesses, helps them manage online and mobile stores, and handles payments and currency conversions. Even though it is the most popular option, BigCommerce will only sometimes meet your business requirements.
So, if you are considering adopting other software solutions, here is a list of the top 5 BigCommerce alternatives and competitors.
1. Gigrove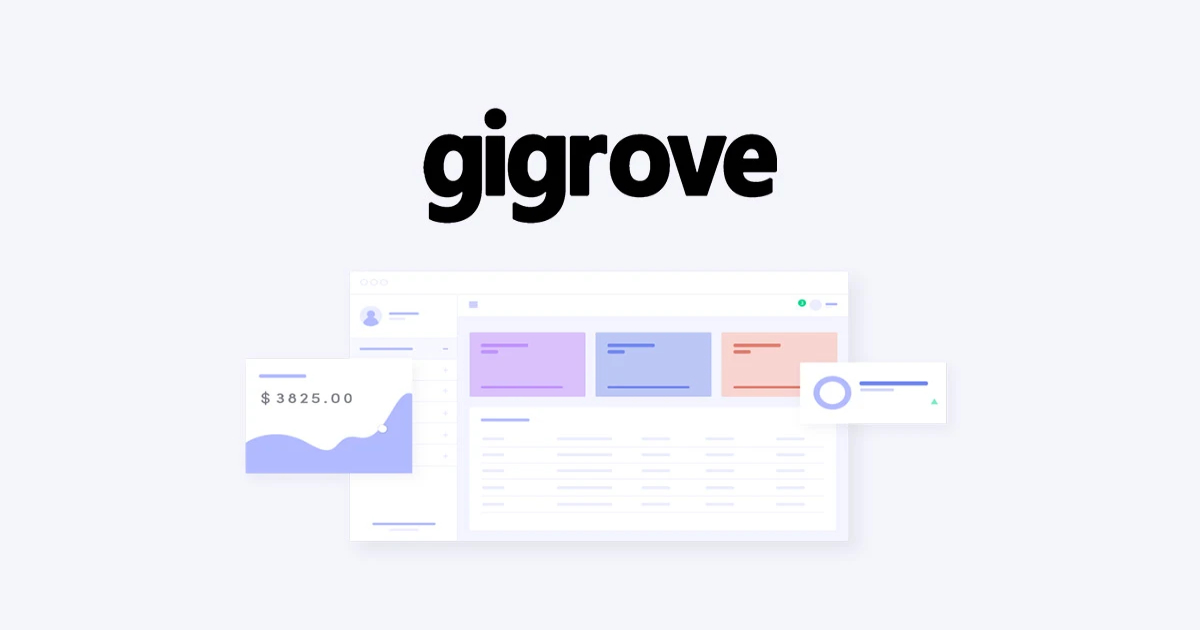 Gigrove is a top eCommerce performer. It lets you sell products and services through a branded gig store or gig page. You can manage customer relationships, accept online payments, rent, deliver, ship products, and more.
How Can Gigrove Help Your Business?
Gigrove will help you grow your small business with effortless online shopping, making the customer experience convenient and fun.
The Gigrove online tools make it easy for you to sell products and services without any technical skills needed. You can build your e-commerce apps with the Gigrove API and customize your store with advanced options. You can add your logo, name, header, and more.
Gigrove helps you manage deliveries, inventory, and shipments. You can deliver digital work such as software, designs, music, videos, e-books, and more. You can also offer food and grocery delivery, tours, activities, classes, accommodation, and more.
Gigrove accepts all major credit cards and integrates with Paypal, Stripe, Facebook Pixel, Pabbly Connect, and Zapier. So your customers can pay safely without worrying about a thing. It offers internationalization with many languages and currencies.
You can track analytics, assign team member roles, manage orders, and more from the dashboard. If you want the right tool to showcase your unique products, Gigrove is a must-have.
2. Shopify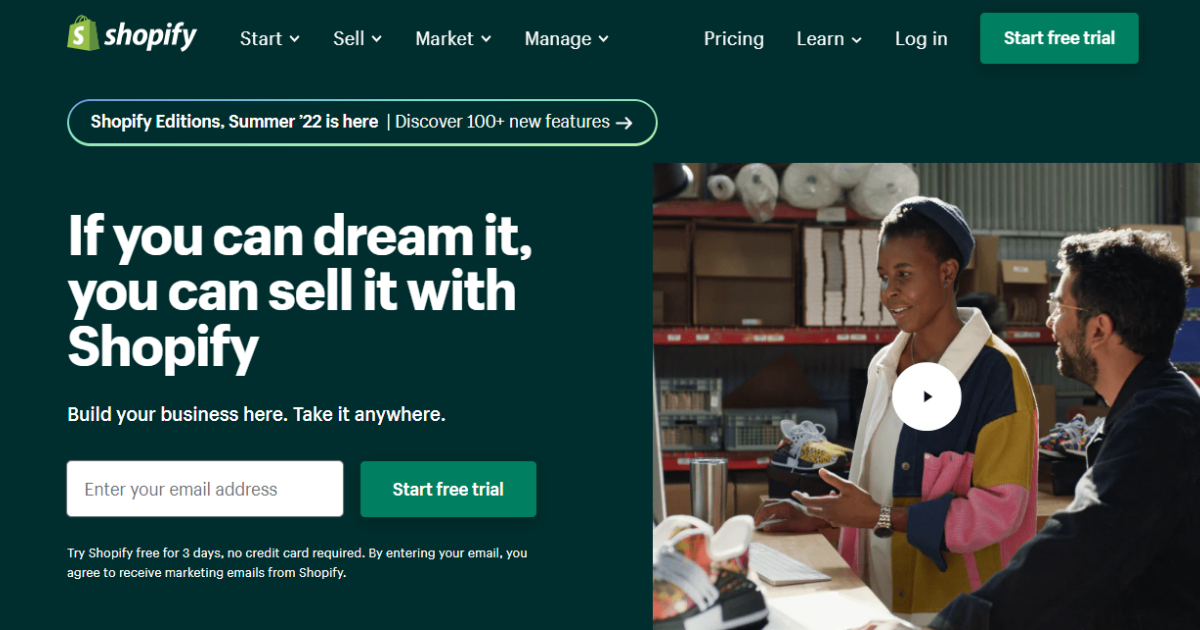 Shopify is a practical eCommerce solution that helps you manage your online business from a single dashboard.
It offers tons of apps and functionalities, and add-ons. They will help with management and make your store stand out. Store owners can use it to design, set up, and manage stores across the web, mobile, social media, and pop-up shops.
It is designed primarily for eCommerce so you can access the best SEO, marketing, and shipping tools. Furthermore, it has SSL certification and PCI to encrypt all data, so your site will be safe and secure for you and your customers. Shopify has reliable 24/7 customer support via phone, live chat, and email.
So any issue you have with Shopify will be resolved immediately.
3. WooCommerce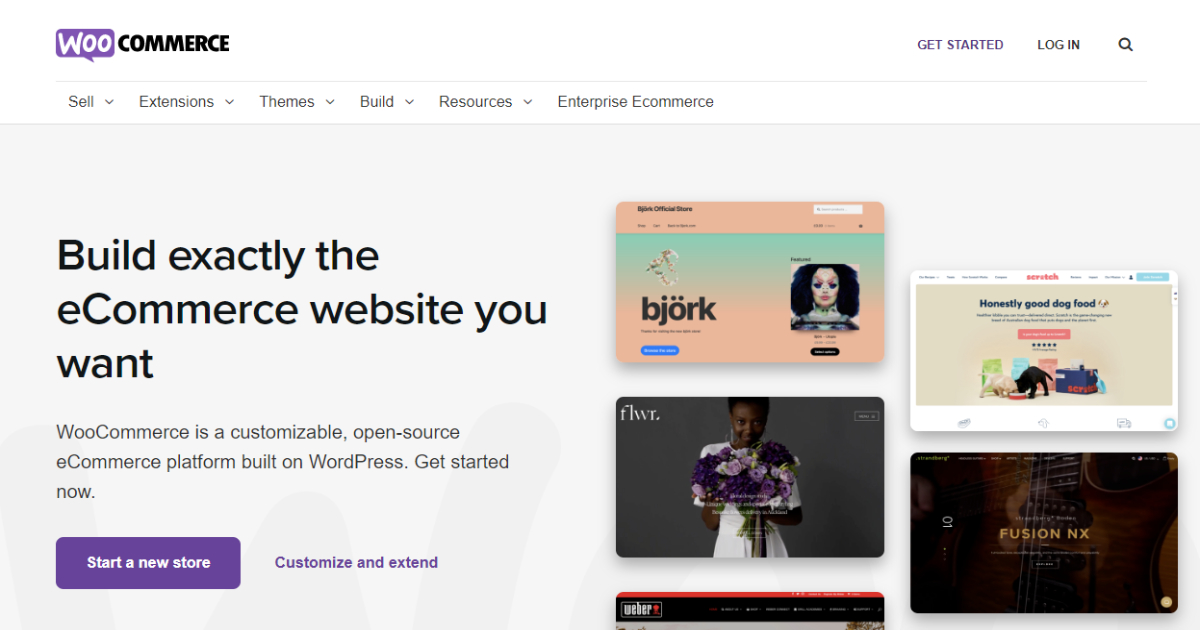 WooCommerce is an open-source framework that helps you set up a store if you have a WordPress site. If you don't have one, create it, then integrate your WooCommerce plugins into it.
It offers a broad selection of themes and plugins. This gives you flexibility when designing your online store and making it unique.
WooCommerce has a large online community where you can get advice from other users. It has many help forums and tools that offer solutions to your problems. WooCommerce offers complete control and customization, so you can experiment with it as much as you want.
4. Squarespace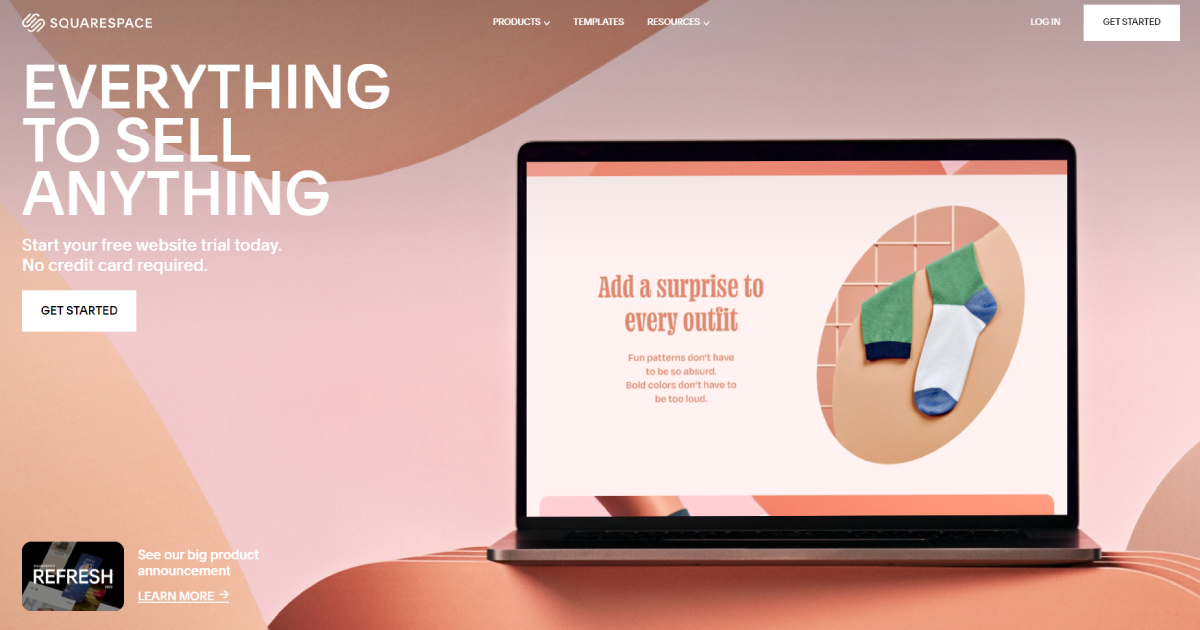 Squarespace helps customers develop online stores and manage content-based websites. It offers a free logo generator, blogging options, mobile editing, and full eCommerce functionality. On top of that, it is sophisticated, visually appealing, and has multiple template options.
It offers advanced analytics, point-of-sale capability, abandoned cart recovery, and more. Squarespace makes it easy to set up a beautiful online store. You get free templates that are well-designed, and you get valuable advice and recommendations.
Making changes to your website is simple and doesn't jeopardize your security.
5. Paperform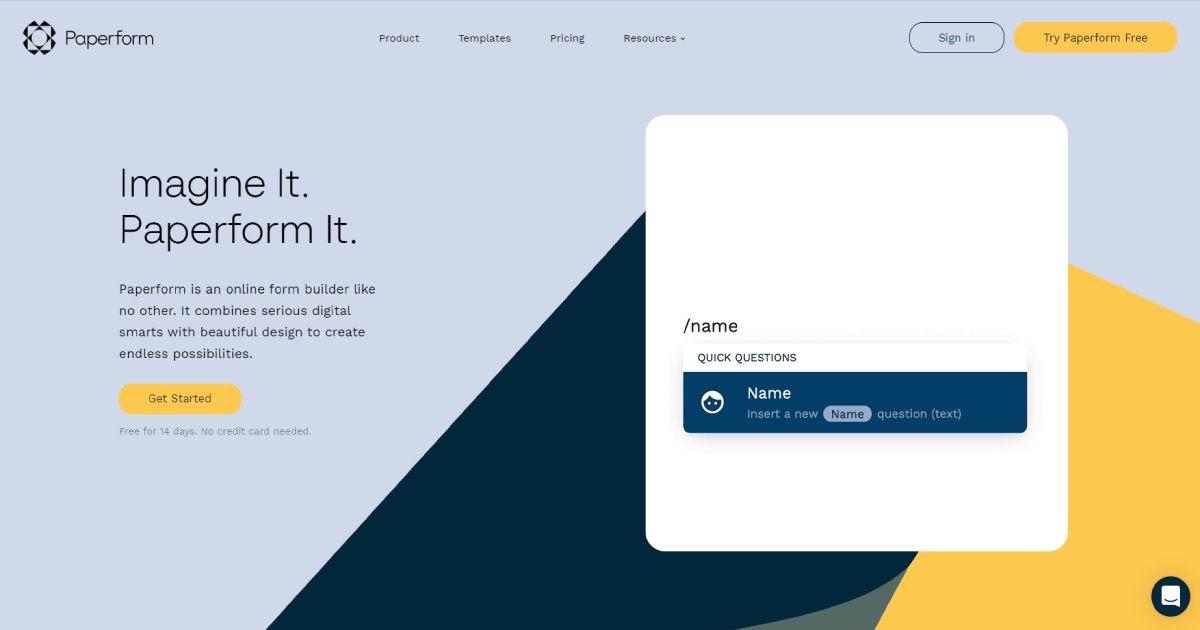 Paperform helps you develop beautiful eCommerce sites, online forms, payment pages, and more. The free-text interface and drag-and-drop capability make it extremely easy to use.
It is fully customizable so that you can add logos, and brand colors, change fonts, integrate graphics and change the user interface. Paperform offers tools for all business needs and adds new capabilities to your program. It can help you with generating surveys, appointments, and reservations.
You also have many templates if you don't want to start from scratch.
It has over 3000 integrations and lets you configure payments and analytics without additional fees. It supports many payment processors, including Stripe, Paypal, and Square.
Final Words
BigCommerce is popular, but it might only fit some of your needs. So, if you want something different, this list is a great place to look. Do your research and pick an eCommerce solution provider best suited for you and your business.
Gigrove will help grow your business and increase sales without technical skills if you want to showcase unique products and services. It is fully customizable, offers internationalization, and accepts all major credit cards.