Running a business online requires hard work, dedication, and creativity. But there's another critical ingredient that's crucial if you want your business to succeed. And that ingredient is marketing.
No matter how great your products and services are, they'll pass it up if people don't hear about your business. But if you give special attention to your marketing strategy, your online presence will skyrocket. Hence, it leads to better brand visibility.
There are many ways to improve your marketing strategy (for example, you need to know how to make banner for free) but one of the easiest and most effective methods is utilizing the social media giant, Facebook.
As it is the biggest social media platform, Facebook provides you with the opportunity to reach out to the broadest spectrum of people. And while it's pretty easy to get yourself started with Facebook marketing, you must keep in mind some key strategies to optimize the outreach of your ads.
One of those strategies is utilizing video ads. As people tend to lose focus and skip regular ads, video ads have become crucial for keeping your viewer's attention.
They can provide essential information about your business quickly and snappy while keeping viewer attention at a maximum. And with these tools, you'll be able to create the best Facebook video ads for your business.
So, let's start with our list!
1. Animoto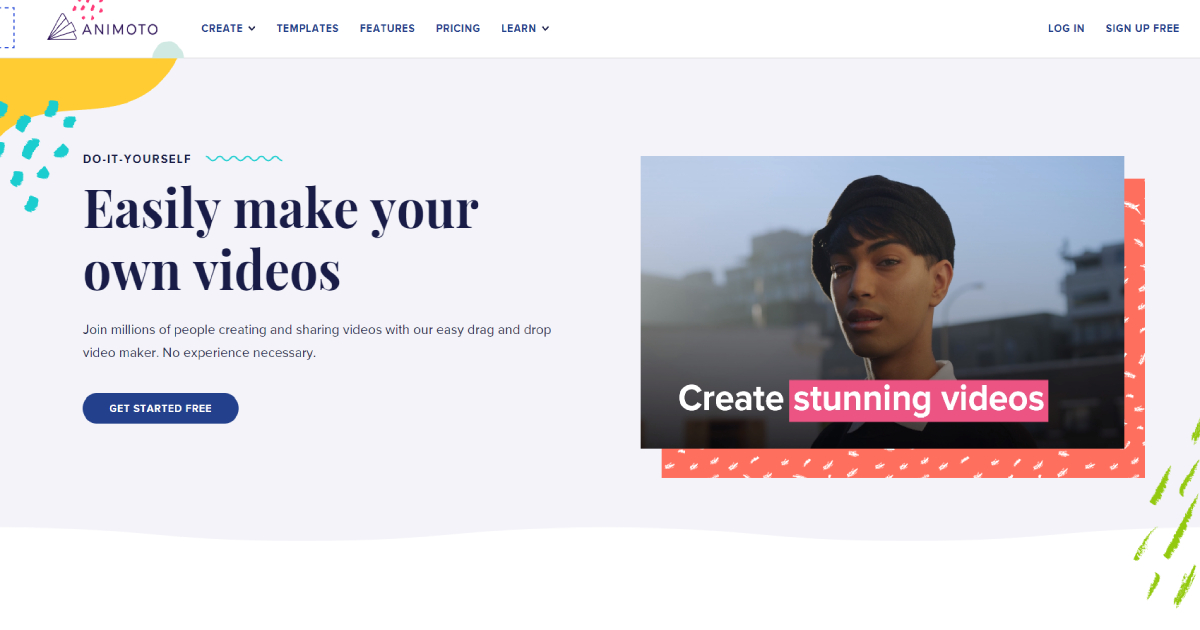 Sometimes creating videos can be a lovely passion project that can help your business grow.
But unlike long-form content such as Youtube videos, where you can get into the core of your ideas, advertisement videos need to be snappy and eye-catching. That also means you need to make your ad videos quickly, and Animoto is a perfect tool.
Animoto can guide you to the video type that suits you the most with specialized templates. Every business has a category that works best for its niche, from unique event videos or testimonials.
2. InVideo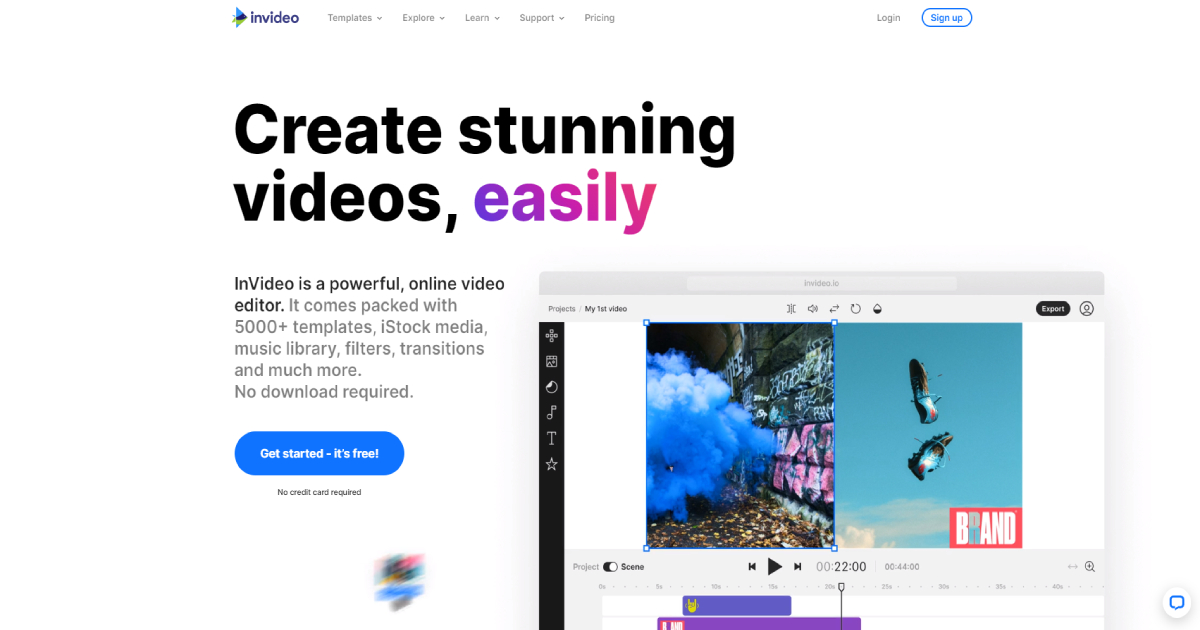 In all honesty, most video editing programs are massive beasts that require years of practice and learning. But in reality, most people can't afford such a time investment while trying to run an online business.
InVideo comes into play as one of the best online video editing tools. Instead of bombarding you with complex features that waste your time, InVideo simplifies the entire process as it was designed to aid quick video creation.
With InVideo, you can create unique video ads from scratch. If you lack the time for personal curation, InVideo offers many templates to speed up your work process.
And the best part is that it's completely online, so that it won't chew through your device's memory.
3. Madgicx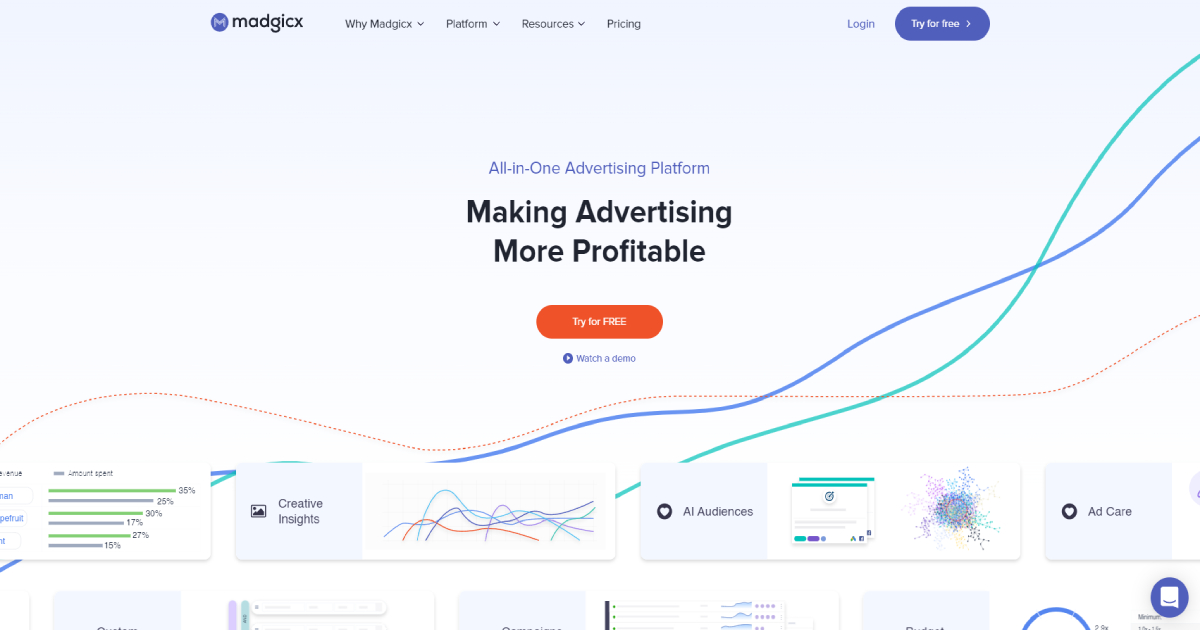 Creating ads is a long and laborious process. You can't simply make an ad and run with it. Each ad needs to go through multiple levels of processing and evaluation before it is worthy of being posted.
Madgicx can help you quicken this process as it can automatically measure all the necessary metrics on your Facebook ads and optimize your ad creation. Madgicx tracks and analyzes your data to help you visualize the success of your ads.
By having unique insight into your ad performance, you'll be able to determine the optimal design for your future ad projects.
4. Biteable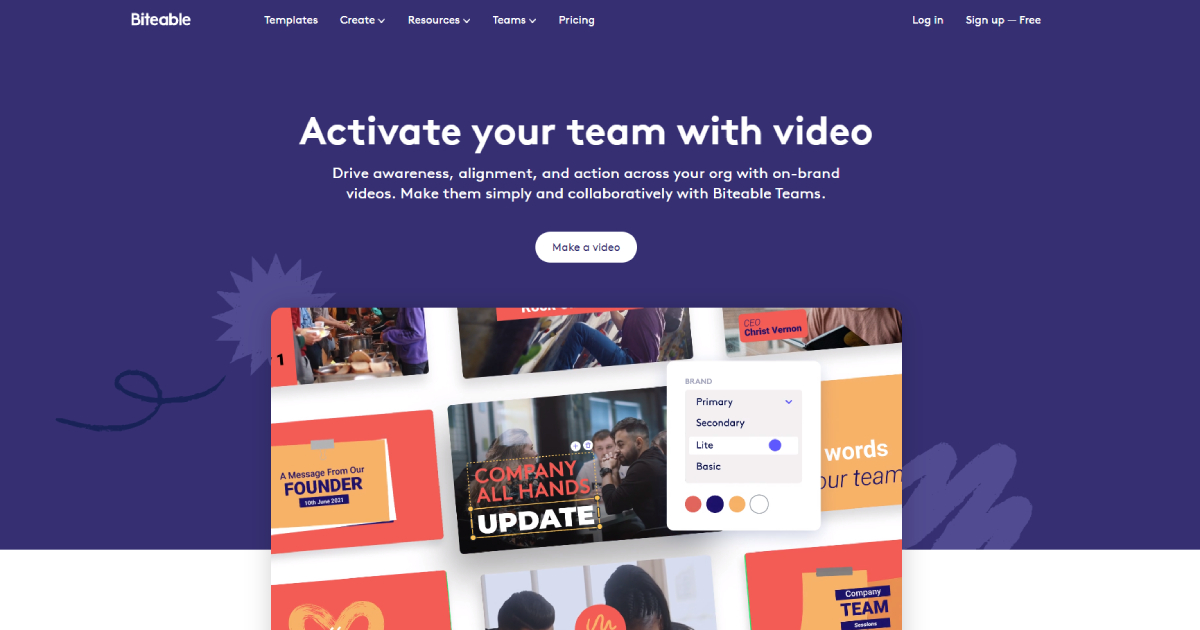 Starting a new online business means you can't afford financial risks such as complex overpriced tools. They cost a lot, but they also waste the time that you should utilize to grow your business.
That's why Biteable is the perfect video editing tool for new startups. You can start using Biteable for free, and it caters specifically to short video styles that perform the best when it comes to advertisement.
With the rise of short-form videos that cater to mobile users, video editing tools such as Biteable have become essential can create video ads in a flash without you spending countless hours trying to figure the tool out.
5. Rebrandly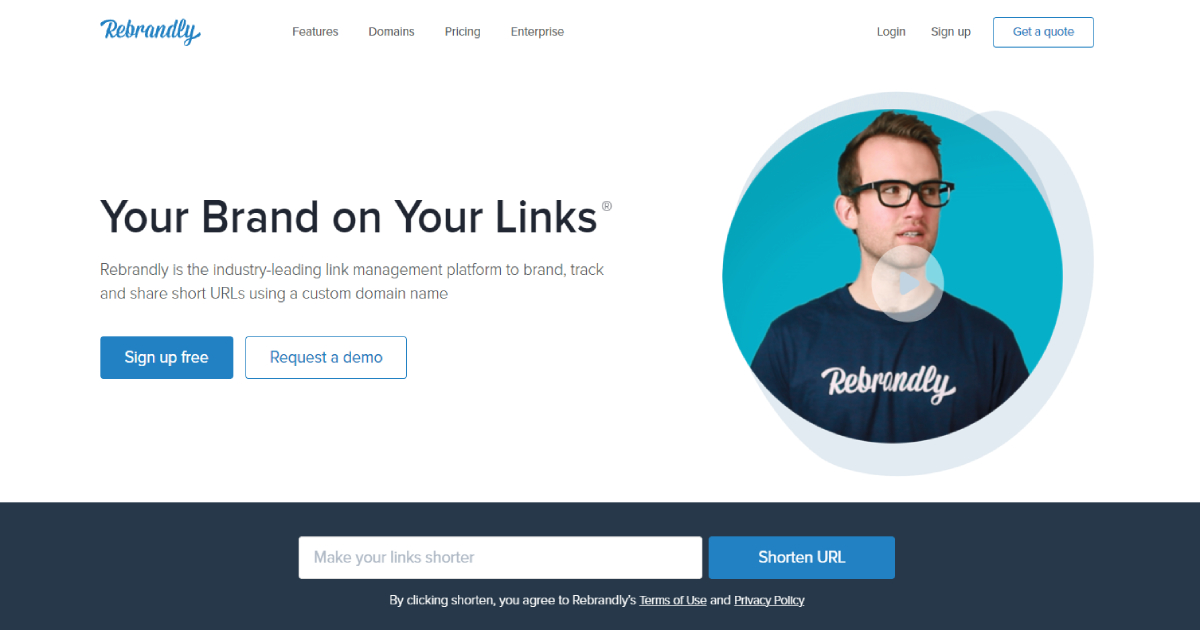 After you've created a beautiful video ad, you need to create a link that'll connect your ad to your website. But seeing massive links tends to discourage viewers from visiting.
Rebrandly comes in as it is the best link-shortening tool for Facebook. With Rebrandly, you can have simple URLs that can increase the rate of traffic on your website.
And the best part of the URL shortening is that even if your viewers don't click on the link, they might still remember a short and quirky URL.
After all, nobody likes looking at mile-long URLs that are a jumbled mess of symbols and words.
Facebook Ads Manager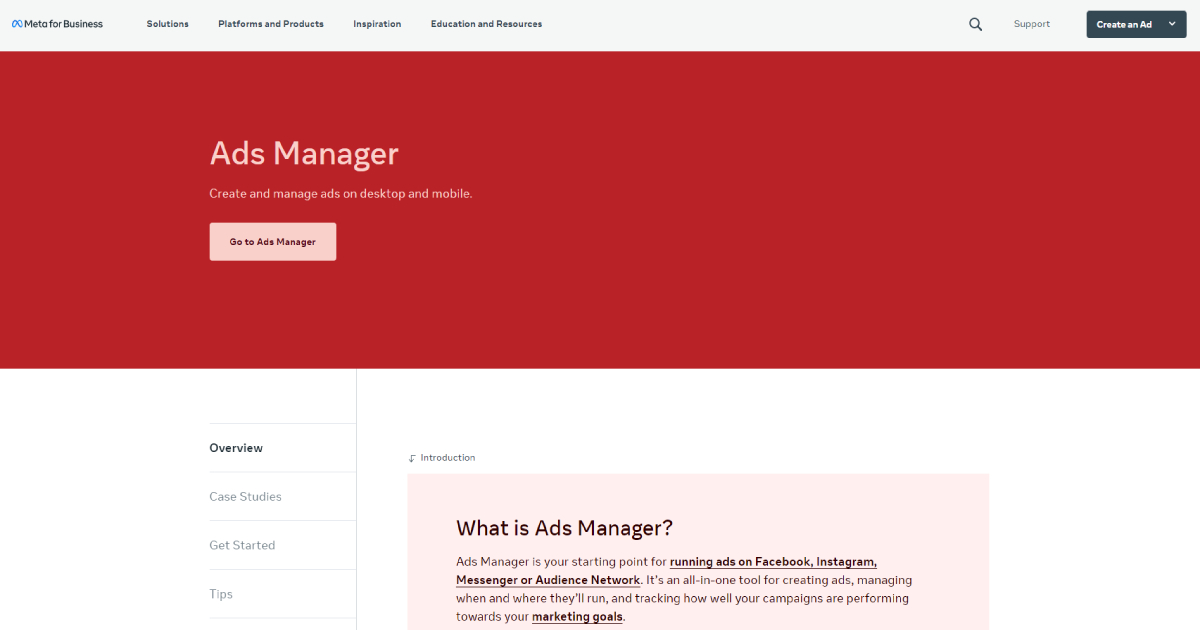 Facebook Ads Manager is a crucial tool for video ads on Facebook. You can manage, edit, publish, and analyze all of your adverts with it.
Not only does Facebook Ads Manager help you manage your ads, but it can also help you run ad campaigns which are an essential aspect of growing your business.
And if you're going to venture into Facebook marketing, make sure to utilize the tools that Facebook offers.
In conclusion
Video ads are growing in popularity as they tend to catch more attention from potential viewers, so utilizing them is crucial in growing your business.
And tools mentioned above can simplify creating, tracking, and analyzing ads. With these tools, your business is guaranteed to bloom with a surge of new visitors.