Having one place to handle all settings related to your links is very important for your website and time management. Keeping your links updated and keeping track of all settings is crucial to keeping your SEO rankings high and creating a strong and healthy reputation for your website.
If you do not maintain your links, your rankings will fall, and you will not be as discoverable as before. Here are some of the best plugins that help you with link management.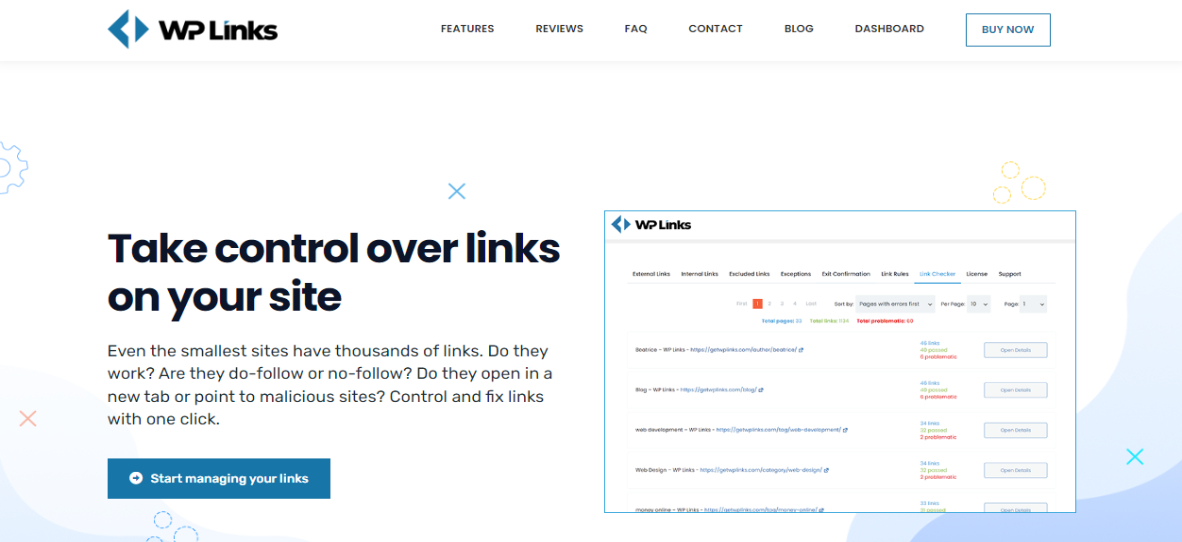 WP Links is a powerful plugin that helps you manage your internal and external links in one place. With this plugin, you can handle all settings related to the links, such as the location where the links will open, if they will have the follow or nofollow attribute, add additional values to the "rel" attribute, and add icons to links.
On top of that, you can add CSS classes that will apply to external or internal links, set the title attribute, etc. If you like what you have read until now, you can also check out the PRO version, which offers some additional functionalities.
These functionalities include the Link Scanner, which scans your whole website from the user perspective, finds any possible broken, inadequate, or insecure links, and reports them to you.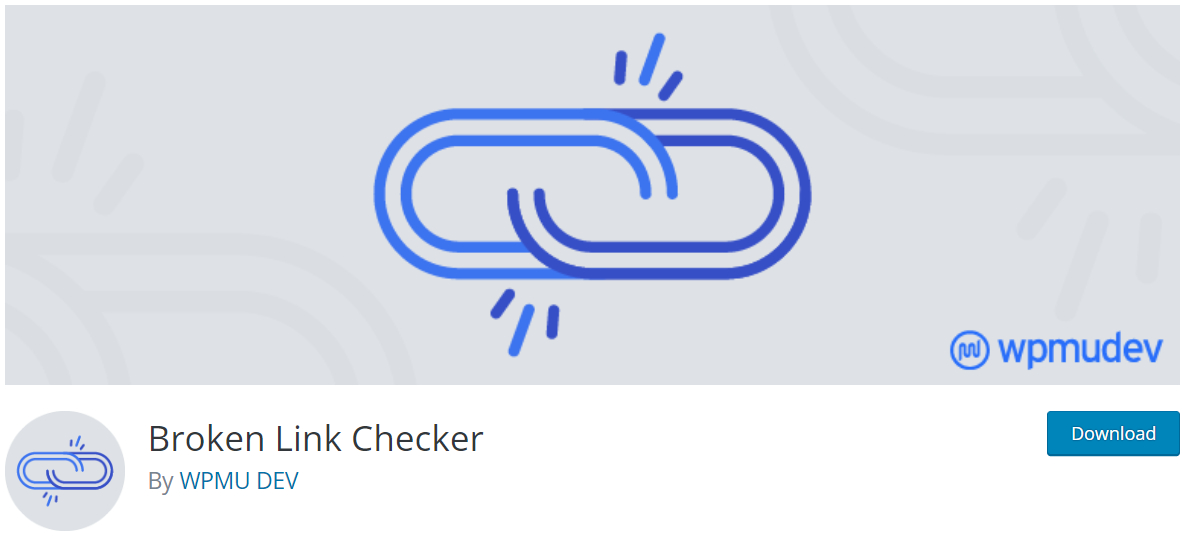 Following we have the Broken Link Checker plugin. This plugin monitors all internal and external links and searches for broken links and helps you fix bad links, further improving user experience and SEO.
Valuable features that come with this plugin include external and internal link monitoring, non-working link detection, error notifications, filter links by URL or anchor link, directly editing links on the plugin page, highly configurable settings, etc.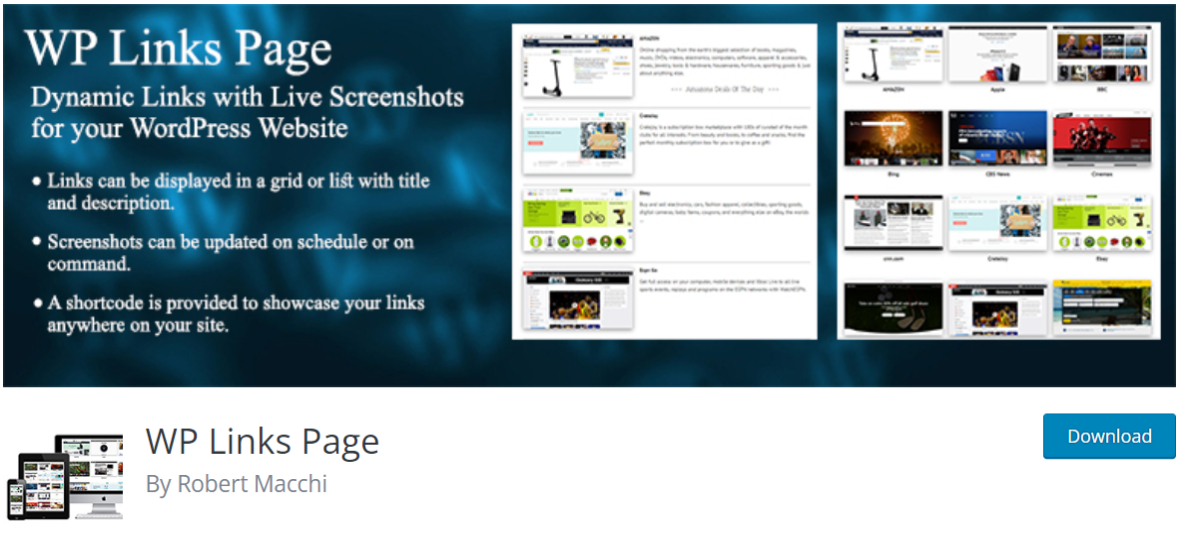 This plugin allows the creation of a dynamic link gallery with screenshots of links. This means it will automatically create screenshots of each link, allowing sites to create link displays with different views.
These screenshots can be set up to be updated on a schedule or with a button click. You can later display these links in a grid or a list with a title and description. On top of this, these screenshots allow you to showcase your content.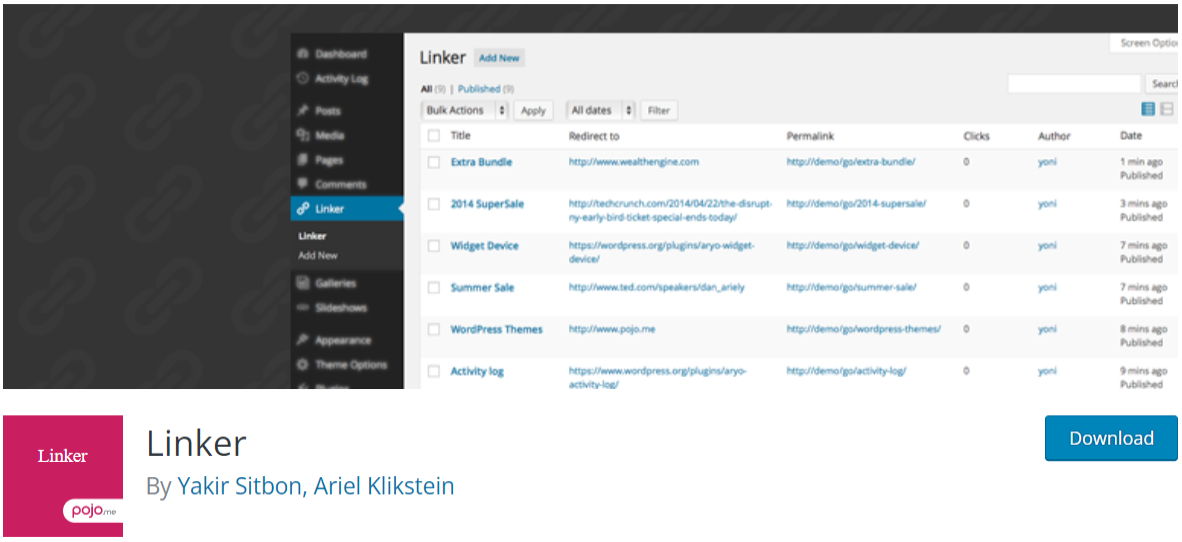 The Linker plugin allows you to shorten URLs and track click rates on each link. It is one of the most accessible tools online, and you can easily create a short link in your domain and follow outbound link clicks with tools like Google Analytics.
Additionally, you can redirect connections to any location, inbound or outbound. Track outbound link clicks with internal reporting, quickly set up tracking, and much more.
All of this is available through the admin console by adding a new custom post type to the admin menu where you can create, edit, delete, and manage all your links. Another great thing to add is the integration with Google Analytics for WordPress by Yoast, which becomes available with a simple setup.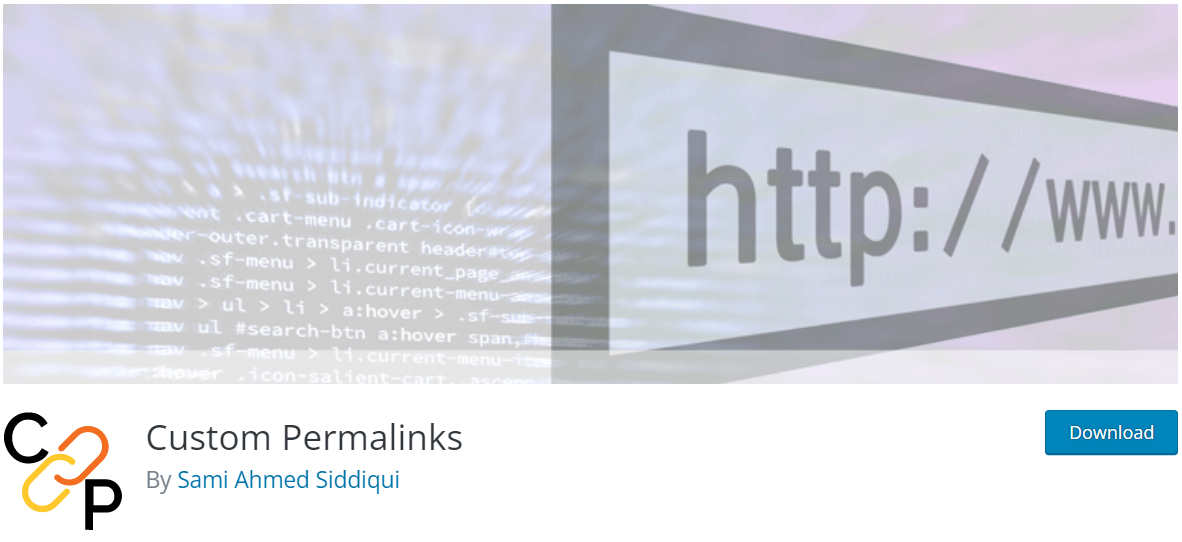 If you want to create a site layout exactly you like, and set the URL of any post, page, tag, or category to anything you want, then the Custom Permalinks plugin is an excellent option.
On top of that, it gives you complete control over your site structure. Keep in mind that the primary purpose of this plugin is to assign custom permalinks for individual posts. That includes pages, tags, or categories and not applying permalink structures to the whole website.
This is, however, available with the built-in WordPress permalink system. With some coding knowledge, you can utilize additional functionalities like filters, disabling redirects, excluding permalinks to be processed, excluding posts, etc.
To Conclude
There you have it, some of the best link management plugins available. They offer plenty of possibilities for different kinds of needs and user requirements. Whichever you decide on trying out and using, you will enjoy it and get great benefits.
We recommend the WP Links plugin since it offers many features and functionalities. You can modify these settings in detail by handling external and internal links. You can even create exceptions and add exit confirmation windows and link rules. Overall is the best free plugin everyone should have on their blogs.
Do not forget that all of these plugins are free, with some of them providing PRO versions with additional functionalities. Feel free to try them out.