Before making the head-to-head battle between Windows Defender vs Avast, first of all, let's get to know some basics about antivirus.
What is an Antivirus?
An antivirus is a set of computer programs used for the detection, prevention, and removal of harmful elements for a system like malware, virus, etc. Just like a biological virus when hits our body causes a hindrance to our well-being, in the same way, the digital virus creates issues in the secure and smooth running of a system.
There is numerous antivirus on the market that is available absolutely free and can be conveniently downloaded from the Internet like Avg, Kaspersky, McAfee, Avast, Windows Defender, Norton, Ad-Aware, etc. As per your desire, you can choose from a variety of options available. They are also available offline in the form of CDs as ready-to-execute computer programs.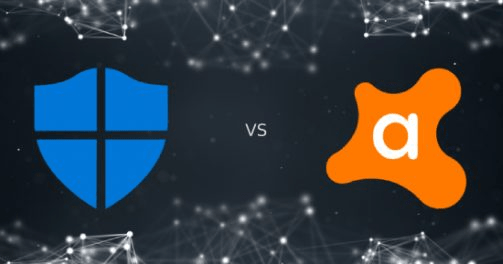 Windows Defender vs Avast: Antivirus Comparison
In this article, we are going to compare the two most widely used antiviruses that are Windows Defender and Avast. To compare two elements, we need parameters to compare them against. Therefore, here, we will consider so many parameters to compare these two as follows:
What?
Windows Defender is a program component of Microsoft Windows used as an anti-malware for the protection of the system against harmful elements like a virus, malware, spyware, etc. It helps protect the windows system from annoying pop-ups, security threats, or slow performance.
Avast, on the other hand, is also antivirus software for Windows, Mac, Android, etc. Its usability and platform compatibility are much more enhanced and advanced. It provides a set of security applications & software, having the largest share of the market.
Release date and developed by?
Windows Defender was first released on October 24, 2006, and since then providing a variety of programs for the system's protection & security. Windows Defender is developed by 'Microsoft Corporation.'
Avast was first released in June 1988, and later it became quite popular among the users. Since its first release, Avast is providing users with a family of antivirus for varied platforms.
Also Read: Asus Update Utility Download for Windows
Protection parameters?
Windows Defender is actually more than just an antivirus, and if you are using a windows system having the latest versions like 8.1, 10, etc., you have this antivirus as an in-built program. It protects Windows users from various malware, viruses, etc. But it doesn't possess any other additional features.
Avast is a free resource antivirus family that is providing users with varied options to choose from. With every update, avast brings up various features, which makes it more versatile and useful.
Upgradation
As far as Windows Defender is concerned, users are unable to buy updates. In-built features are all that is provided to the users. So basically there are no updates to buy for the Windows Defender antivirus.
But with Avast, users are able to buy updates for more enhanced security options although Avast itself provides regular updates for free with the additional feature with every update.
Features
Windows Defender comes up with all the essential features that are much needed in an antivirus.
But Avast includes much more advanced features as compared to Windows Defender. Therefore, as per the features, Avast is indeed in a win-win situation.
User-friendly interface
Windows Defender interface requires some improvements to make it more user-friendly and easy-to-use.
On the other hand, Avast possesses a straightforward interface which is user-friendly and easy-to-use for the users.
Malware Protection Comparison
As per the Malware Protection, both of the Windows Defender and Avast are good to go and cannot be compared against this malware. Therefore, we can say that for the Malware Protection, both of them are on a tie.
System Performance Comparison
As per the System Performance, Avast is considered to be better than Windows Defender
according to the user experience.
Conclusion
According to the parameters of the comparison discussed above, the clear winner turns out to be Avast. Therefore, we can say that Avast antivirus is better than Windows Defender due to various comparison parameters like features, system performance, etc. Avast is the winner in this comparison article due to its advanced features, the security it provides, and extra utilities with their security suites.
Final Words
In today's digital world, the users are advised to stay alert from intruders and viruses that cause considerable harm to the system & data security. Just keep in mind that threats never come up with a warning bell. Therefore, awareness is all that can save you and your system. Antiviruses are quite crucial for creating a protective shield for your system.
In today's market, there are various options for antivirus to choose from. So it is advisable from our end to always use an efficient antivirus that can provide your system with the security it deserves. As we all know that day by day, we are relying on the Internet for shopping, bill payments, mobile recharges, etc. Such a process involves sharing confidential details like credit cards, passwords, bank account details. Such crucial data must be protected from data theft and other threats.