A question pops in our head that what is Asus Update Utility? What is meant to do? So, without any delay, I researched about and found the following definition. Asus Update Utility is the all in one tool to manage Asus devices. If you are using Asus devices like Asus Laptops, Asus Smartphone, Motherboard, and Asus Tablets.
Did you know that ASUS Update is a fantastic utility which works to allow you to give features like the following?
Saving
Managing
Updating the Motherboard BIOS
Because of the ASUS Update Utility, you will be able to do all of that in the Windows environment.
Asus Update Utility Download Guide
Here is the defines list of things that it lets the user do.
If you are wondering what Asus Update Utility does then do take a look below, the utility helps you save the current BIOS file.
It allows you to download the latest BIOS file from the internet.
If we are it, then I should also tell you that the Asus update utility updates the BIOS from an updated BIOS file.
What's more, is the fact that it lets you update the BIOS directly from the internet.
And also, view the BIOS version information.
If we gaze at the situation, then it could be said quite naturally that Asus update utility does a lot of work and those actions are undoubtedly very important. But there are some rules that need to be followed for a BIOS update. So, if you want to know what those rules are, then please read ahead.
Also Read: WMI Provider Host High CPU Usage on Windows 10
Rules for a safe BIOS Update
1. Always make use of the most updates BIOS utility. This is done keeping in mind the safety reasons.
2. You should never overclock the system/CPU during BIPS update. It would be good if you engrave this in your mind.
3. You should load "Setup Default" in the BIOS menu before the BIOS Update takes place.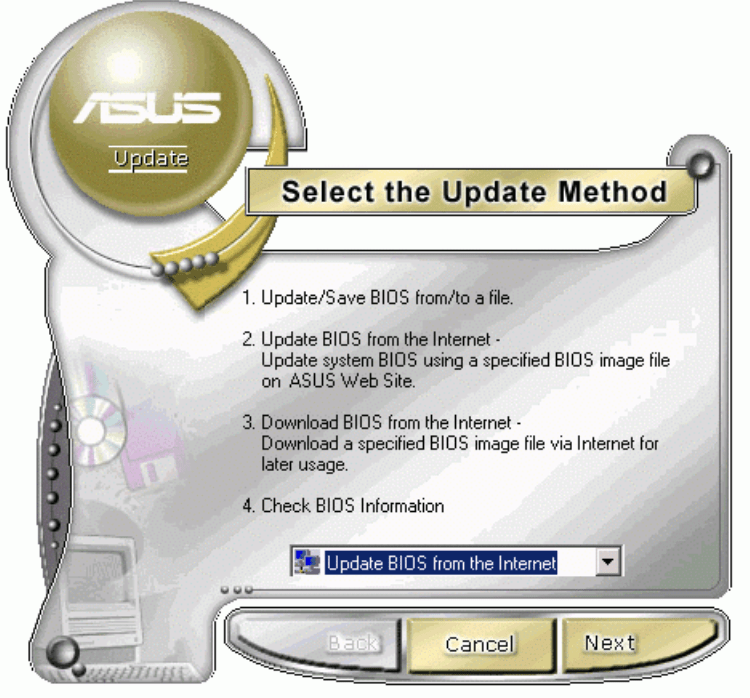 4. You should make sure that you have the "Administrator" privileges on your Windows System.
5. You should close all the application programs under Windows.
6. You will have to disable any existing Anti-virus application that you are having at the moment in your system. '
7. Next tip would be that you should also keep in mind that you will have to reboot the PC after the BIOS update has taken place completely.
8. One last thing that you should keep in mind is the fact that you will have to switch on the PC and then load "Setup Default" in the BIOS again.
These are the things that you must know about the Asus Update Utility. I am sure that this information will help in the long run. Before I end this article, I must say that be careful while you take actions to update the BIOS. Be mindful of the rules that I shared with you. Other than that, you are good to go.
Final Words  – Asus Update Utility
If you have any doubts and queries, then do feel free to ask me. I will be delighted if you do. You are always welcome to shoot me an email or leave a comment in the comment section down below. I will always reply. Do take some time out and explore other articles present on the website. You never know what might come handy to you in the future. And, leave a review or your thoughts about them. It will give us a second opinion.
Thank you for reading. I shall take your leave. Take care!