We all know that Microsoft Windows is the most widely used operating system in the world, with its user base involving everyone from students to professionals from every field ranging from technical to creative works. In this regard, Windows 10 is the best version made available yet by Microsoft in terms of high performance and veritable features. This high functionality doesn't come at a cheap price though and Windows 10 prices vary along with the type of product.
How much does a Windows 10 key cost?
There are many versions of Windows 10 available. The buyers can get the Windows 10 version that best suits their needs. A basic version, with all the taxes, added up, could cost up to $200.
Legally Get Windows 10 Key For Free Online
Naturally, not many people can afford the product at these prices so they turn to get other non-legal versions of the OS. There is a misconception among people however, that for getting a more affordable or free version of Windows 10 key they would have to get a pirated version off of the internet. This creates a liability for them as these pirated versions could be laden with viruses and malware. Furthermore, owning a pirated copy of the OS gives rights to Microsoft for pursuing legal actions against the user too. In all of this, people don't know that they can even get a free Windows 10 OS without paying for a license product key, or else get a cheaper version of Windows 10. This will prove to be safe and legal for them. Let's see how.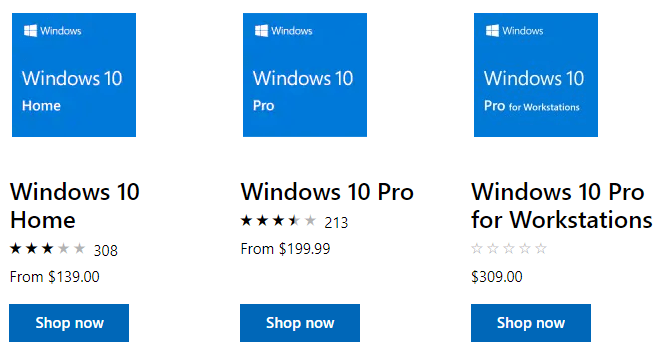 1. Get Free Windows 10 from Microsoft
People are unaware of it, and this could largely be due to Microsoft not advertising it openly, but one can easily download Windows 10 for free. This could prove to be a better option for people looking for a new Windows 10 license key. Users can install and use Windows 10 for free from Microsoft and this will come with all Windows 10 functional features along with the regular security updates. In other words, it'll work mostly like the Pro version of the software.
The only limitation that comes with this version is that it won't be visually customizable and an "Activate Windows" watermark will always appear on the screen. From a rational point of view, this is not much of a hindrance if you really look at it. You get to use all the accompanying functional features of Windows 10, you won't be hackled again and again to buy a product key or that certain features of the version would be made inaccessible to you; all of this free of cost. Using a free version of Windows 10 seems to be the better alternative than using a pirated copy which could prove dangerous in terms of security and legal value.
You can download this free version of  Windows 10 from Microsoft's official website. Download the Media Creation Tool and from there one can create a bootable USB and download the ISO file.
2. Get a discount from Microsoft
Microsoft offers a discount to a certain category of people on their select products. If you're a student, a US military officer, or a faculty member. Microsoft has also paired with schools, colleges and universities from all over the world to bring more students and researchers together. Due to this, students and researchers can avail various discounts for Microsoft products, or even get some of these for free. If you're a student you can get a discount on Windows 10 license key, and even other Microsoft products like Office, Oracle. Just head over to the OnTheHub website by Microsoft, and there one can get all the details on the various offers offered by Microsoft.
When you are at the OnTheHub page, scroll down below and there, select your Country, State, and School. You will be guided to a website link related to your institute. If your institute has allowed Windows 10 in its partnership program, you will be able to avail the discount. Do remember to login with the email ID provided from your institute to get the Windows 10 license key.
3. Upgrade from a genuine Windows 7/8/8.1
Another misconception is that one cannot upgrade their Windows 7/8/8.1 after the initial up-gradation period offered by Microsoft. Also, there is no need to buy a separate Windows 10 key to upgrade your current version. An upgrade can still be done on your older version of Windows with the older Windows license.
When the Windows Media Tool is run, the system will ask whether you want to upgrade the current PC now or if you want to create an installation media for another PC. If you are running it on the same previously licensed PC you want to upgrade, choose "Upgrade this PC now" and the system will not ask for a product license key.
Recommended: Upgrade windows 7 to windows 10 using ZENworks
4. Get discounts for Windows 10 key from trusted online sources
Another way to get a cheaper, legal Windows 10 key, is to head over to genuine online sources like Amazon or Newegg and get an OEM (Original Equipment Manufacturer) version product key for Windows 10. This will be a genuine licensed product key. It is just that the reason for the cheaper price is because it won't be a retail license. A retail license key can allow you to activate Windows 10 on another system as you upgrade your hardware. An OEM activation, however, stays with the hardware and you won't be able to use it activate Windows 10 on another system.
So once you have used your OEM activation key, it gets tied to the motherboard of the PC and will get exhausted there. If you move to a new system in the future, it would not work there.
These OEM keys for Windows 10 activation are genuine, legal, and safe to use. Microsoft sells these OEM keys in bulk rather than the individual retail keys, hence the cheaper price.
There will always be darker spots on the internet where these products will be available for extremely cheap prices. You should maintain your discretion, however, and look for products with high ratings and good reviews, preferably with older sellers who can be trusted.
5. Download Windows 10 Enterprise Evaluation
You can download these free evaluation copies of Windows Enterprise for businesses seeking to switch to Windows or upgrade older machines. However, there is a catch and this version of Windows 10 will only work for 90 days. If you are looking for a temporary solution, this method can help you get a free Windows 10 for 90 days. Just head over to the Microsoft website and look for Windows 10 Enterprise.
Here, we have listed the best preferable options you can have to get a genuine and legal Windows 10 product key which won't pose a threat to your PC with spyware or malware. The best option to go for here would be to just download and activate the free version of Windows 10 provided by Microsoft. It will be the easiest and safest route to go. The personalised visual customizations and the "Activate Windows" watermark are not really a price to pay in turn for free access to Window 10 key with all the functions and security updates.
Special care should be taken in purchasing cheaper versions of Windows 10 license key from online sources, especially places like eBay etc, where illegal copies are sold after purchasing the same from other sources and then turning them over for a profit.
Recommended: How To Update Apps On Windows 10
Windows 10 FAQs
Where can I get a Windows 10 product key?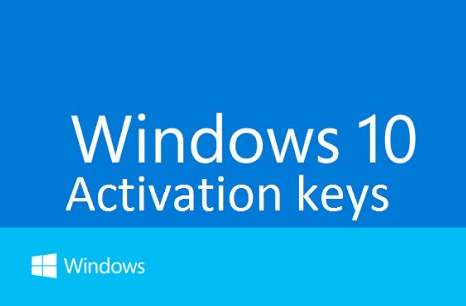 The best place to get a Windows 10 product key is to get it from the Microsoft website. You can either avail the free version with the watermark or get a discount if you are eligible for them. Cheaper versions of the Windows 10 product key are also available on various platforms however they should be purchased after a thorough evaluation from trusted sites and sellers.
Are cheap Windows 10 keys legal?
As we stated earlier, cheaper Windows 10 keys are legal. The buyer should still be careful while purchasing them but they are totally safe and legal. It is just that these are OEM Windows 10 product keys, which Microsoft sells to corporations and users in bulk, therefore the comparatively lower price.
It should also be noted that these keys are tied down to the motherboard and cannot be used to activate Windows 10 again if you upgrade your PC's hardware. Apart from this, the product key works efficiently, similar to the likes of a retail license product key.
Can I still download Windows 10 for free in 2020?
Yes, Windows 10 can still be downloaded for free of cost from the Microsoft website. First of all, Microsoft offers the free Windows 10 version with the watermark and the personalised visual customizations. The OS works flawlessly without any functional glitches and is legal and safe to use. You will be able to enjoy all the other functional features of Windows 10 along with getting regular security updates.
Also, Windows 10 can be upgraded from your current Windows 7/8/8.1 version without a product license key required. Even after the announced period for up-gradation of the OS, Microsoft still allows its users with a previously purchased license for Windows 7/8/8.1 to safely and legally activate Windows 10, without the requirement of a new product key.