Windows 10 is a great operating system widely used today owing to its ease of use. Also, many apps can be installed on it. When you install an app, you also need to update it regularly so that you are in touch with the user interface and the new information about the app and the changes. Using this guide, you can update your apps and access new features of an app.
Windows 10 app can be updated automatically, manually or you can use a combination of both depending on your choice. When you choose to update Windows automatically, then you can just sit back and relax and let your computer do the work.
Manually installing updates is a good option if you want any specific app to be updated. If you have a slow internet connection and only want to update the important apps.
How to turn on or off Windows 11 auto-updates
Windows 10 has an in-built feature where it automatically checks for updates and installs them several times whenever your device is connected to the internet. To do so, open the Microsoft Store app and click the ellipsis menu. Then go on settings and then click on the switch below update apps automatically. 
This feature can be used to disable and enable auto-downloading.
Update Apps On Windows 11
Using the features mentioned above if you have a disabled auto-update for apps then you can manually update them individually or all apps at once. Keep in mind that if you have enabled the automatic update then you can still update apps manually on Windows 10 anytime as per your choice. This is useful when your Windows 11 device has not detected the new update and has not installed it.
To update Windows 11 apps manually do the following:
Open Microsoft Store from the Start menu and then click on the 3 dot button on the right upper corner.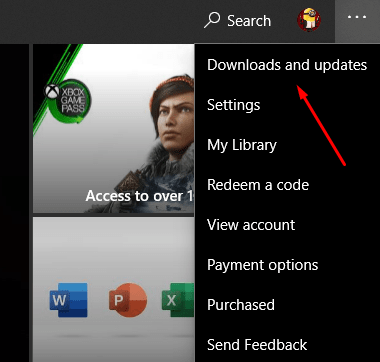 Click on downloads and updates.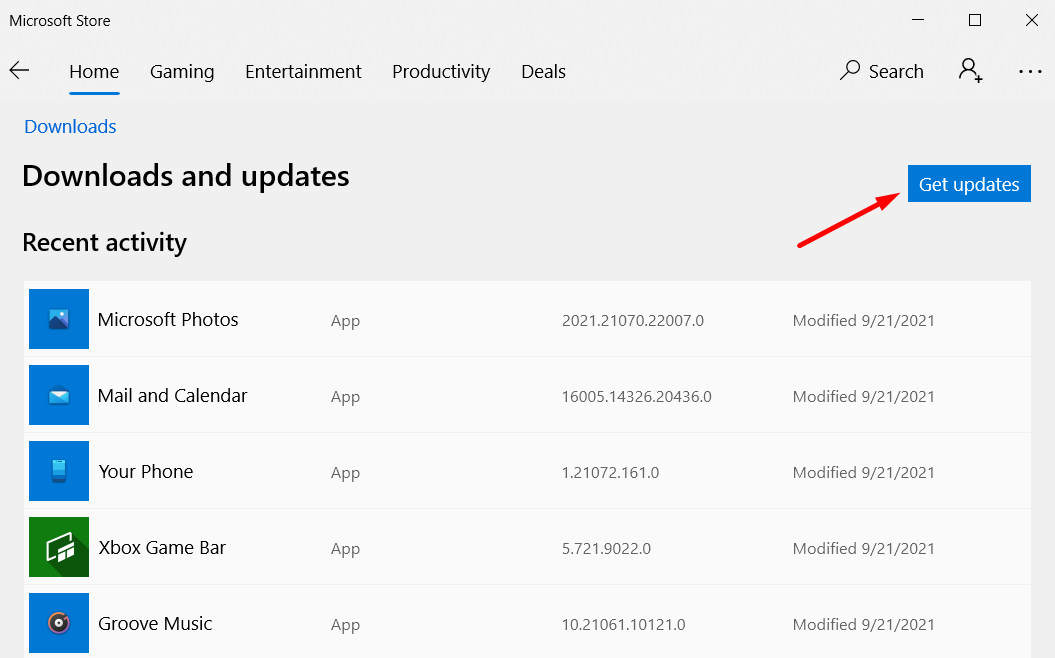 Make sure that your device is connected to the internet either by ethernet or by Wi-Fi connection to detect updates and install them.
The Microsoft store automatically scans the internet for updates and all of your installed apps. If any update of your installed app is detected then it will download and install. If every app is up to date it will show a message 'you're good to go'.
Also Read: How to Reinstall Windows Store
Keep in mind that if the Microsoft store is telling you that a new version of an app is available and when you perform the above steps, you do not see it then it is because the update is spreading gradually to users region by region according to device type or operating system version.
In this case, you can simply wait for around 24 hours before checking for the update again.
You can close the store app after use because the updates will happen in the background and you can do any other work.
How to update non-Microsoft Store apps
For every Windows 11 app that has been downloaded on your computer, the Microsoft store is used to update them. Hence, the Microsoft store can easily update apps that have been pre-installed on your computer. The only requirement is that they should have an app listing within the store.
To find out if your app is supported by the Microsoft store or not, simply write its name in the search tool in the top right corner of the app.
Many of the new Windows 11 apps can be updated using the Microsoft Store, but some apps are just designed for the older version of the Windows operating system and hence they do not support the Microsoft store.
There are also many modern apps like brave web browsers which can only be downloaded from their websites officially.
Such types of apps usually update through one or more of the following methods:
Automatically updating themselves upon startup.
 As soon as we open the apps they will check the updates and download the update whenever your computer has access to an internet connection.
Manually update
 Inside the apps, you will have an option for the menu. You can check for the manual update option by simply clicking.
Reinstallation
 Some apps cannot install the updates by either of the two methods stated above.
Hence, you will have to download the new version of the software from the official website of the app. Updating apps automatically has an upper hand over updating apps manually. You may forget to update an app your system won't. It also ensures better security. 
 It also saves your time in checking for an update and installing them.
The benefits of manually updating the apps are
You become more aware of which apps have to be updated so it is beneficial when you have slow internet. Also, you cannot afford multiple apps working together on your computer.