Ecommerce has flagged itself as the commerce mode of choice for buyers and sellers alike in the new millennium. That's how eCommerce marketing platforms have acquired paramount significance in how smooth and mutually beneficial the online shopping experience goes for both suppliers and demanders.
An effective eCommerce marketing strategy is Ainfluencer influencer marketing agency. Also, eCommerce store owners must consider using common tools used in eCommerce marketing.
It also explains why you need to know what the top 10 eCommerce marketing platforms are in 2022 and why we have provided you with answers below.
1. Shopify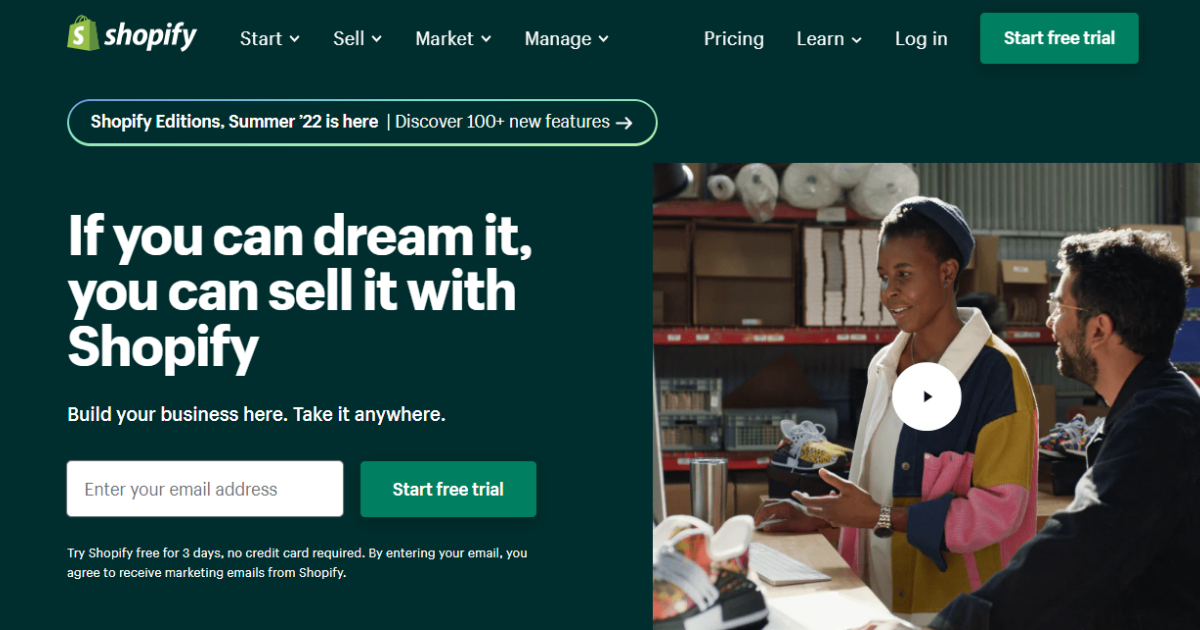 There is a reason why you have definitely heard of the Canadian, mostly mobile-focused, monthly-charging Shopify. Easily set up and maintained, budget-diverse, and highly scalable, Shopify offers unlimited bandwidth, product list, and storage, integrates with more than 6000 apps, and provides 24/7 support.
If you can manage with limited customization options, can afford its premium themes, and won't be spooked by high fees when you make it big, it will justify its high rank on the list of the bests.
2. Wix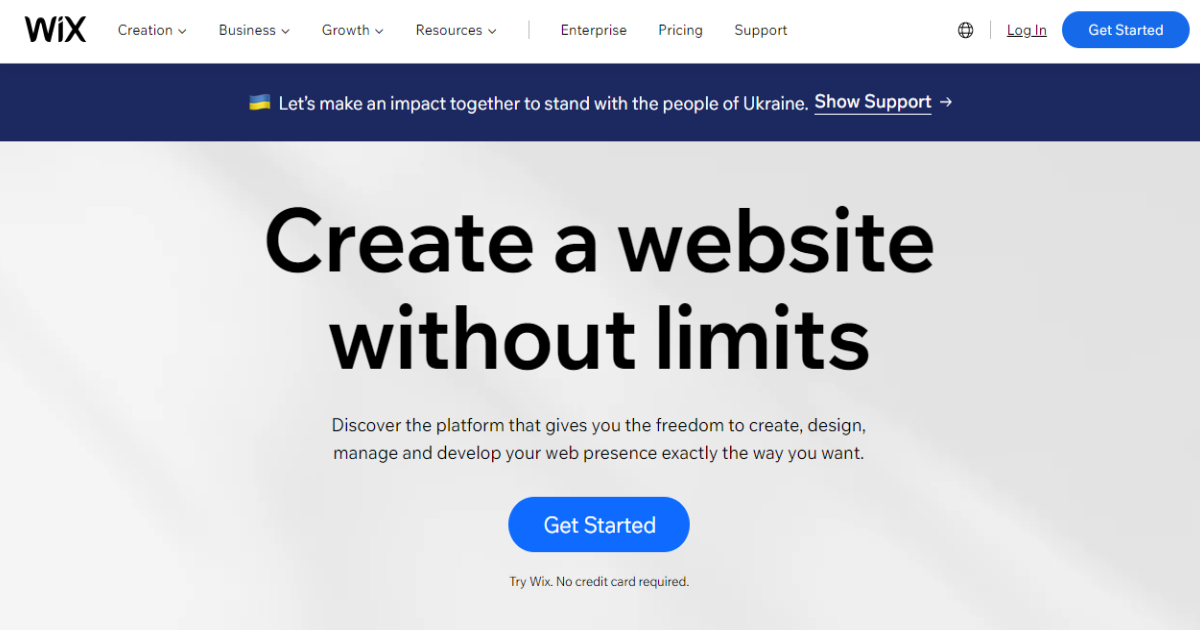 Ideal for newly founded small-scale e-stores, owing to its 27-dollar monthly fee, no transaction fee policy, many feature-filled free themes, and free ad and design options, Wix can get pretty restrictive when your business grows, as it only offers 50 gigs of space.
You can enjoy features like all-inclusive plans, abandoned cart recovery, and recurring payment while you are still small enough to be accommodated by this drag-and-drop-facilitated e-commerce platform.The eCommerce stores use a website heatmap to collect insights from the interaction of the visitors.
3. WooCommerce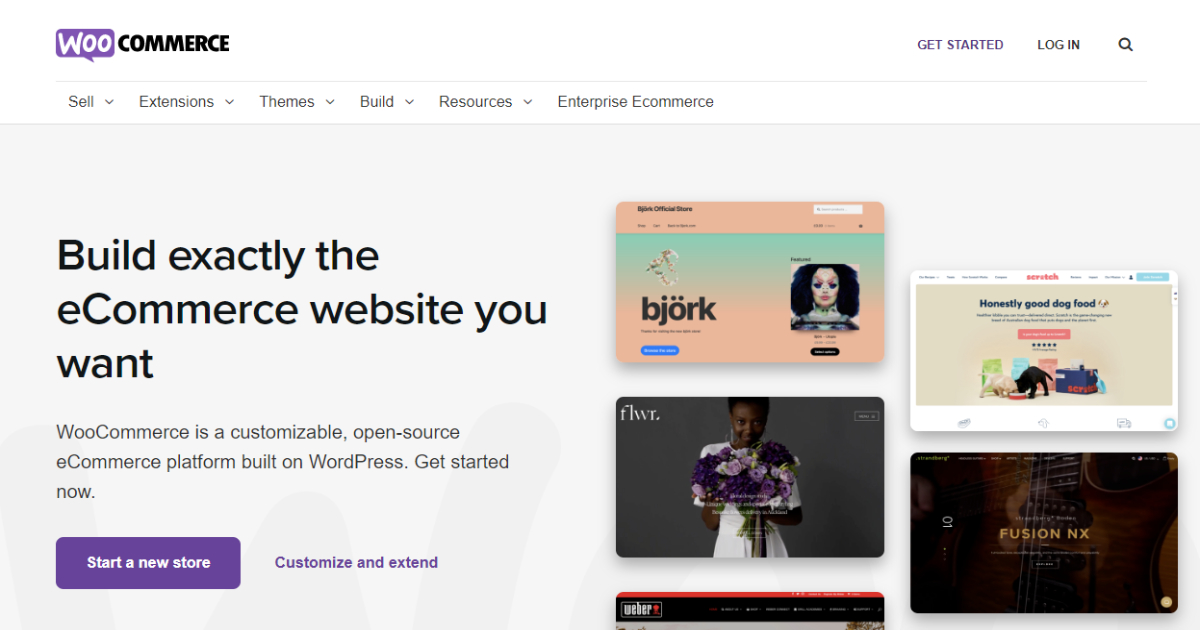 Ubiquitous not only in the eCommerce community, but WooCommerce is also a freely-integrated feature on many WordPress themes, with rave reviews for its shopping cart and super dependable payment system.
Its poor feedback from small retailers gone big has to do with its limited scalability only, as its many favorable features like high customizability, recurring payments, online booking, pre-ordering, subscription function, and coupon referral program, create nothing but satisfaction in customers, and by extension, the e-store owners.
Also, optimizing a website plays an important role in an eCommerce business. Use website optimization by WatchThemLive to increase conversion.
4. BigCommerce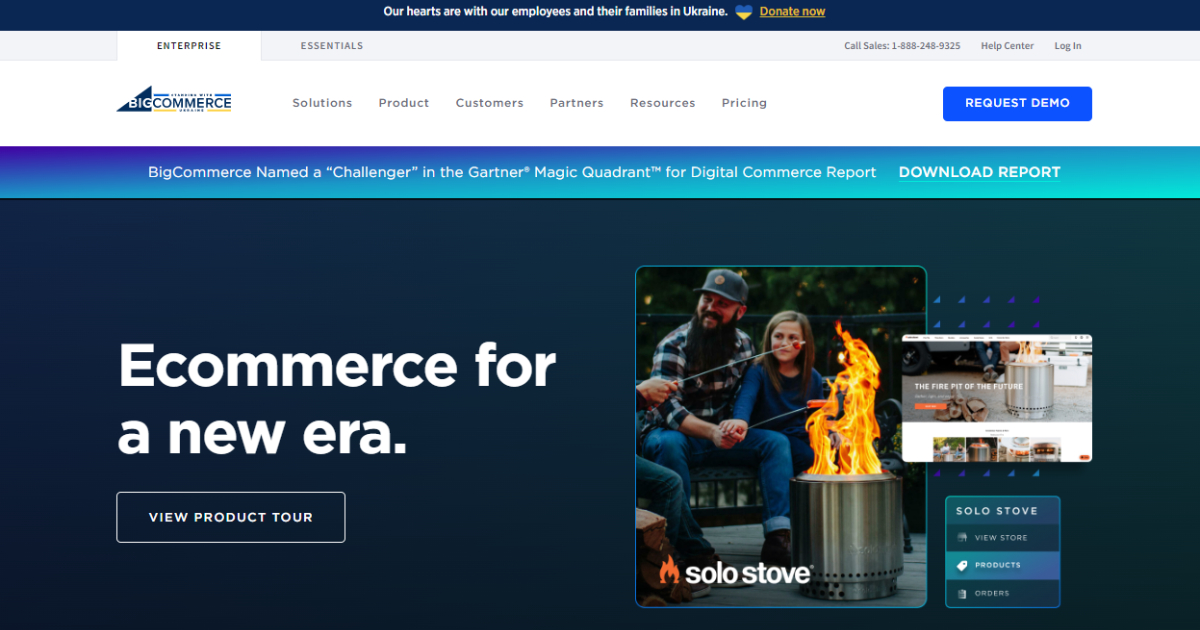 Used by the likes of Martha Stewart and Toyota, big commerce is attracting big names with its easily navigable integrated functions like coupon taxes, Omni-channel selling, fact sheets, abandoned cart recovery, in addition to unlimited scalability, no-charge transactions, and integrability to social media platforms.
It's also geared towards international scale by accepting all currencies and it facilitates payments through a variety of payment gates like Apple Pay, Google Pay, and Amazon Pay.
5. Magento
One of the most highly scalable, impressively customizable, and universally popular eCommerce platforms, with Burger King and Huawei among its loyal users, Magento is a free open-source eCommerce website that makes payment convenient and secure by a number of different gateways.
For all the merits it offers, it's a tad on the lacking side in some important departments like integrated features and technical support, and the part where you are on your own in hosting, security, and backup drives some retailers to the competition.
6. Squarespace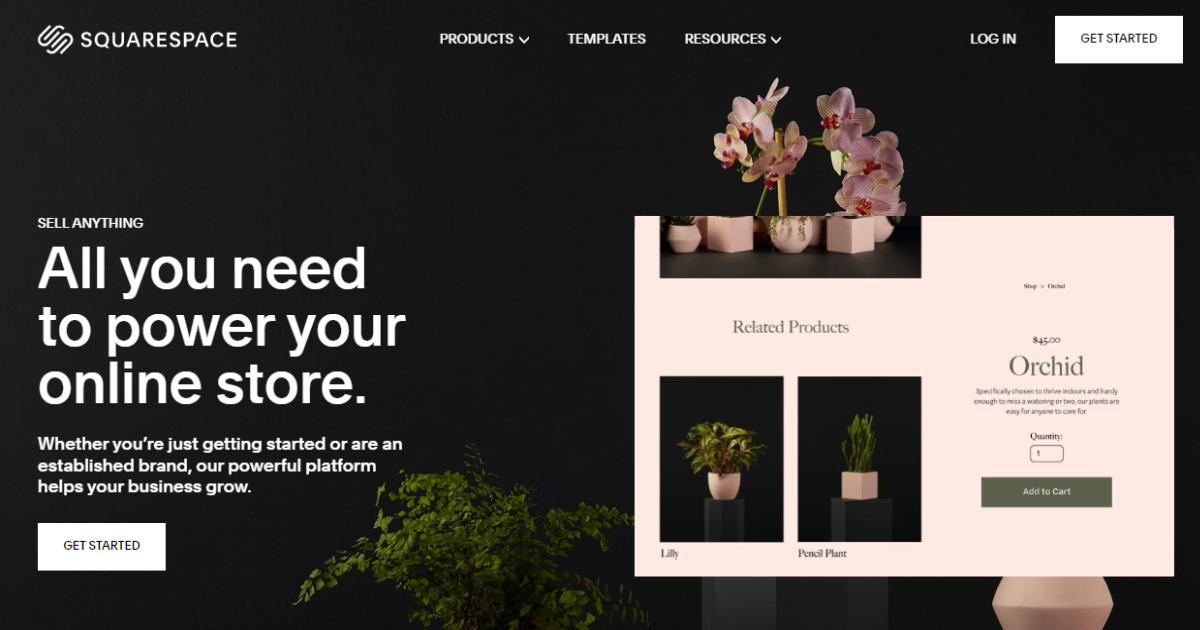 Charging as little as 23 dollars for its starter plan's monthly support, and charging zero for domain and SSL certificates, SquareSpace would be considered a fully affordable eCommerce platform if it didn't charge a 3 percent transaction fee, but you could skip that if you go for mid-tier plans with a few more bucks.
It also offers templates with award-winning level visual appeal, unlimited product listing support, a drag-and-drop feature, analytics tools, and a POS system.
7. Weebly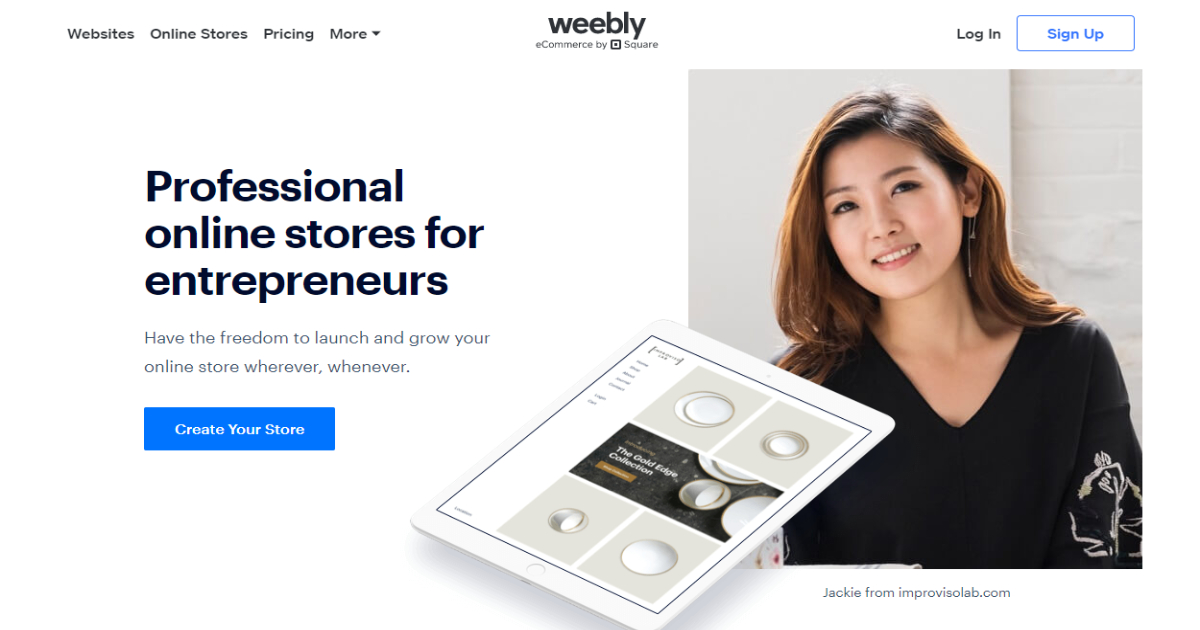 With a pro plan priced at 12, and a business plan at 25 dollars, Weebly offers functions like inventory management, shopping carts, an automatic tax calculator, coupons, and shipping labels.
On the downside, it only supports a 25-item product list which is somewhat offset by free storage support and charges 3 percent for transactions, but considering its small monthly fee, the latter does not come off as a deal-breaker too.
8. Square eCommerce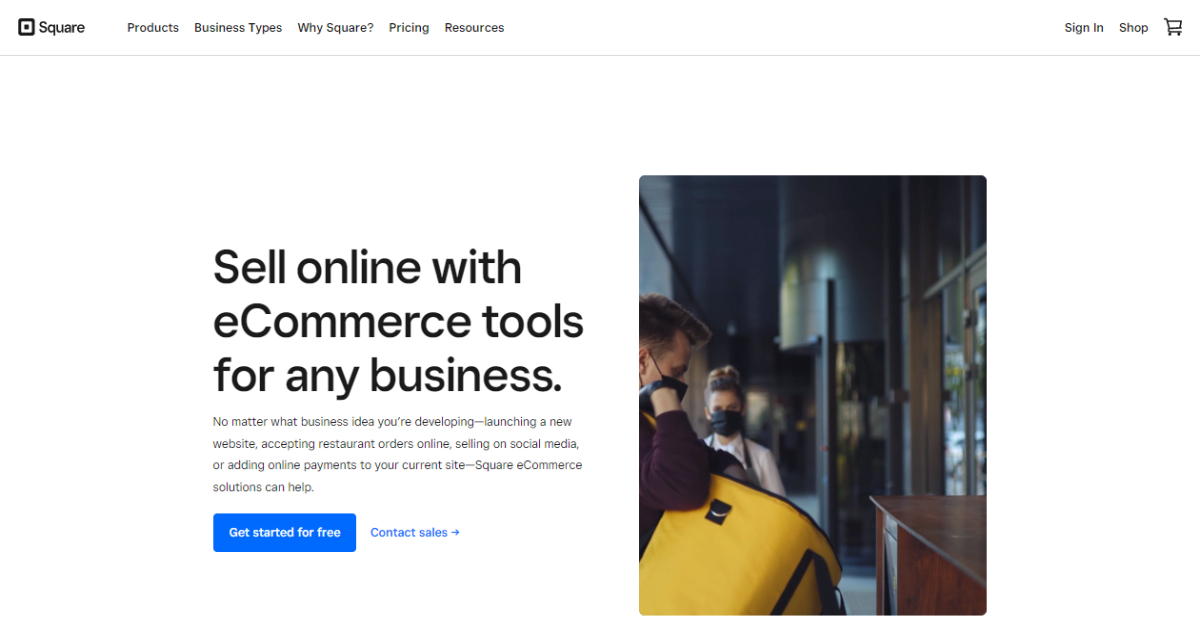 One of the few eCommerce tools that offer a free starter plan while not withholding a generous list of features like chip reader, POS solutions, multi-channel selling including with Facebook and Instagram settings, and inventory management, only in exchange for a few square ads.
The paid plans offer even more features: the 12- dollar skips the ads and provides custom fonts, and the 26-dollar package throws in product review, abandoned cart recovery, and Paypal support. An influencer marketing platform can assist eCommerce businesses.
9. Big Cartel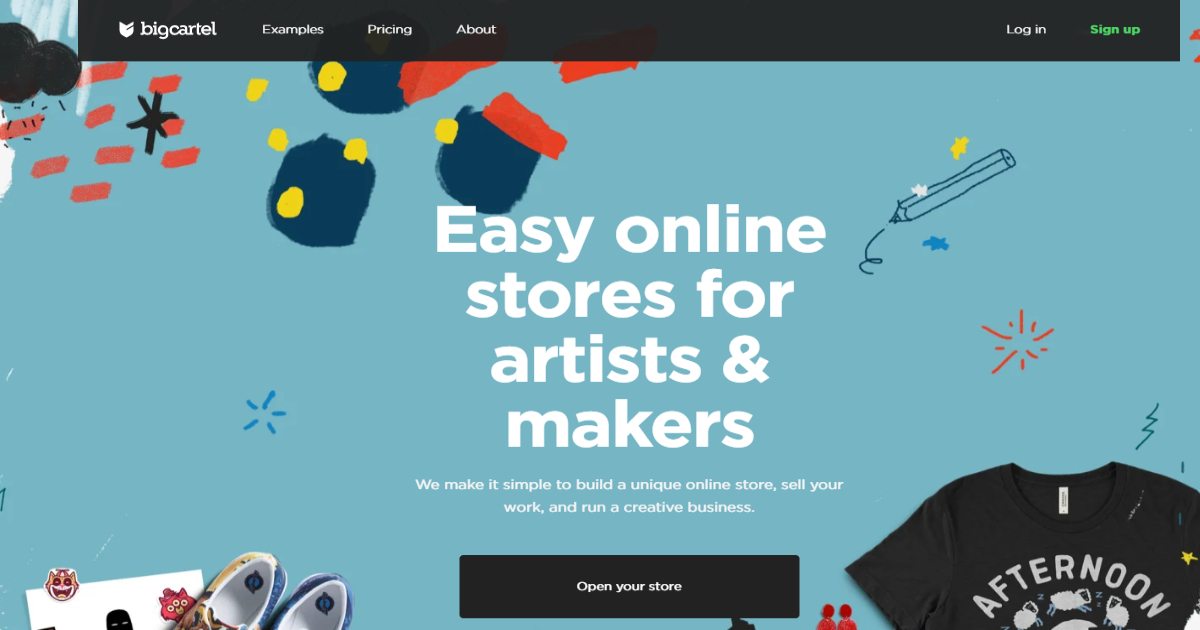 If you manage to get past the scary associations with the name and are among the more low-key creative industry sellers that can make do with a 5 product sale list.
On top of that, if not being wildly customizable doesn't put you off, and if you don't care your customers get a subscription, Big Cartel can win your heart as it offers the ultimate affordability by being a hundred percent free, and it supports features like Facebook selling in addition to site selling, inventory tracking, and order management.
10. Shift4Shop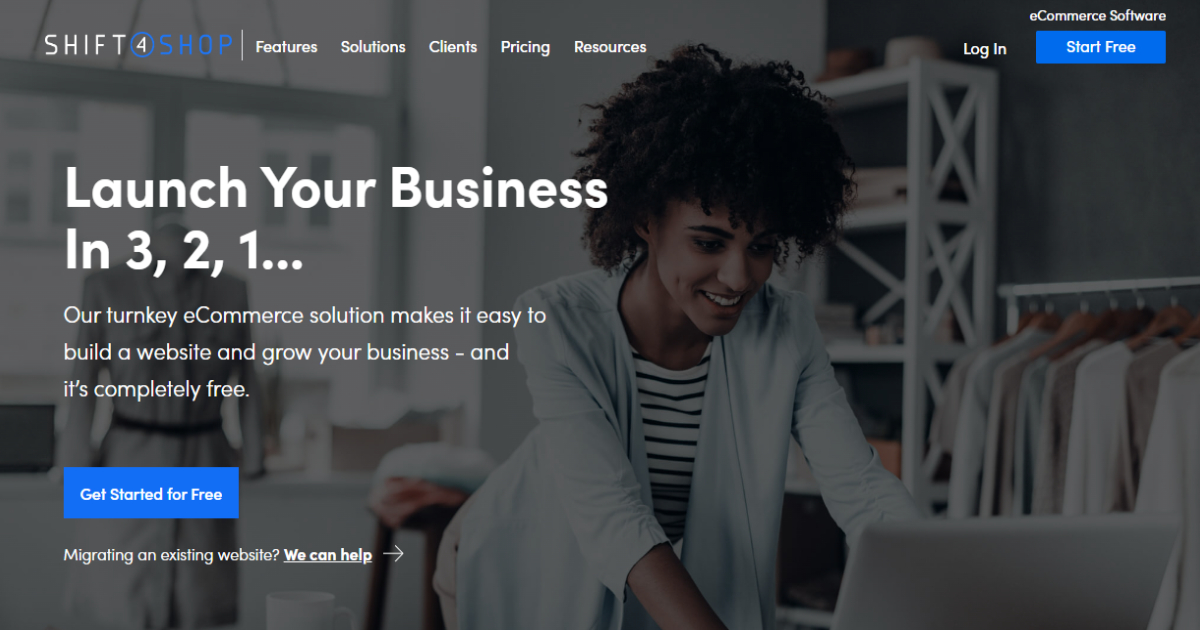 Supporting unlimited products and staff accounts, digital downloads, and fraud protection, Shift4Shop charges the industry-standard credit-card processing and ordering fee that adds up to a 3.2 percent total per order.
Formerly known as 3dcart, this US-based e-commerce platform also offers Upsell and Cross-Sell, and built-in CRM and SEO tools, but it is not too exciting in the customization option territory.