Do you frequently read books and enjoy your reading time? Many people do! Some individuals do reading on their smartphones while traveling. Some other people prefer to read on the eBook reading devices, which are quite popular because of their specially designed enhancement. However, there are still various Windows users who deserve an option to get the best ePub reader for their Windows PCs to read their favorite books and other essential documents on their computer system.
What is EPub?
EPub or Electronic Publication is a document format, and International Digital Publishing Forum published it in 2007. There are many tablets dedicated and designed for the sole purpose of reading eBooks, but it certainly doesn't mean that you can't read the eBooks on your Windows. Our article will suggest some of the best ePub readers opt for reading the eBooks on your computer system.
10 Best ePub Readers for Windows
The ePub is an eBook publishing format standard based on XML. The file content through ePub is signified as XHTML, a combination of HTML, XML, and CSS to provide the users a comprehensive aesthetic document as correlated to PDF, in direct, digital, and converted texts. Please read further to have a look at the below-mentioned suggestions of the ePub readers for you.
#1. Epubor Reader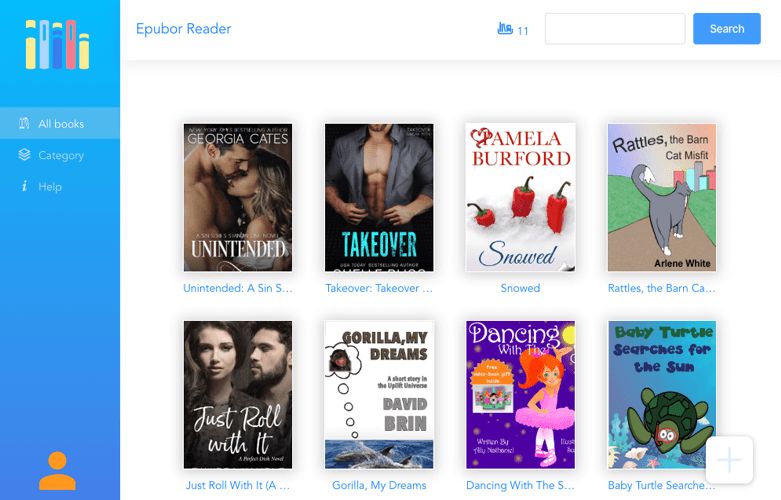 Epubor reader is an impressive eBook reader. It provides exquisite features and offers an excellent design along with a user-friendly interface. It supports numerous eBook formats, including EPUB, AZW, MOBI, AZW3, TXT, PRC, HTMLZ, and many more. It also allows you to view, organize, and manage all the eBooks from the different kinds of formats in a single customized library. It is compatible with Windows 7/8/10, Mac OS X 10.8, and later versions.
#2. Caliber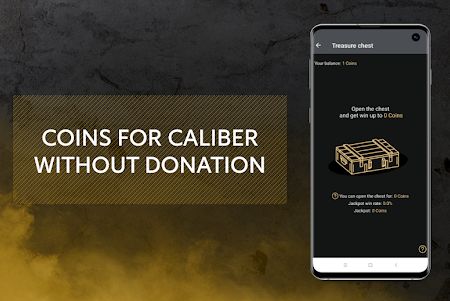 Next on the list is Calibre, a well-known ePub reader that you can use on your Windows PC for eBook reading. It offers a nice feature called 'News,' which gathers news from various websites worldwide in majorly used languages and displays the information as a book. It is an exceptionally essential tool to brush up your knowledge. It also provides other numerous features such as eBooks converter in varied formats, downloading new ePubs, ePub books manager, and more. You can also use the said reader to transfer books from one device to another conveniently. It supports Windows 7/8/8.1/10 and Windows Vista.
#3. Neat Reader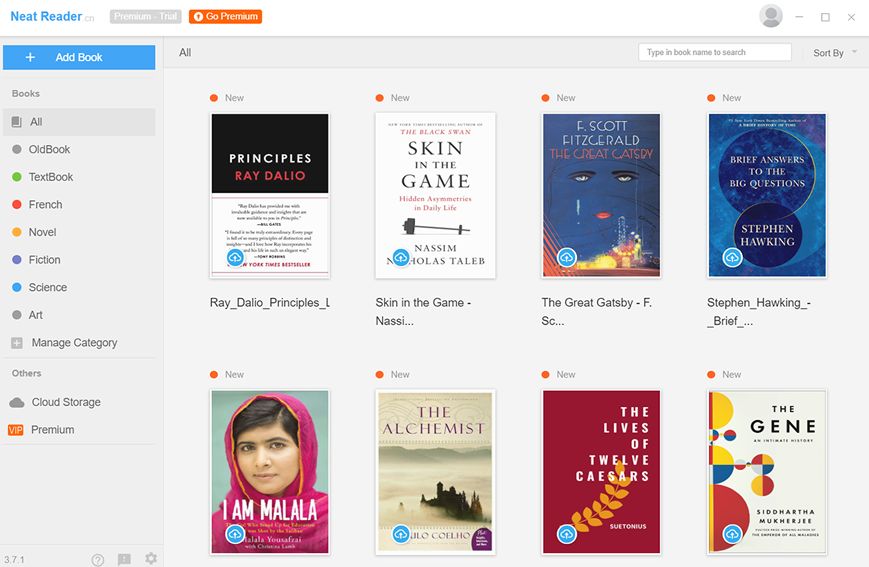 The neat reader is another reliable ePub reader, and it provides an excellent reading experience to eBook readers. Neat reader allows you to use the same software to read ePub files on various platforms, and while doing so, it ensures data synchronization on each platform. It works on all devices, and its syncing process is ideal. It is also available for android and iOS devices, and it is compatible with Windows 7/8/10 and the web browsers.
Related Posts: Instagress Alternatives You Need To Try Now
#4. BookViser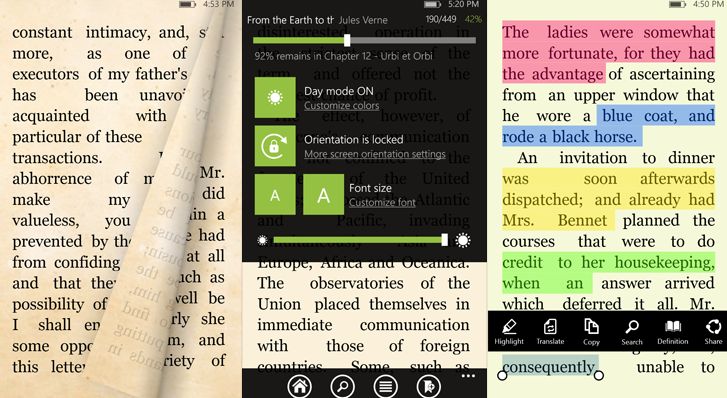 If you are looking for a realistic way for eBook reading, it is one acceptable option. The BookViser has been designed to provide you the experience of reading a physical book on your Windows. It offers some excellent features such as advanced text processing, importing eBooks from the web, library management, bookmarking, brightness control, and more. Apart from the PCs, you can also use it on your Windows phone or tablet. It is compatible with Windows 7/8 and 10.
#5. Freda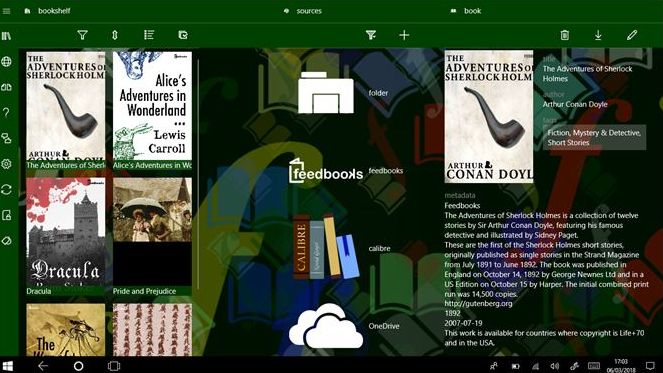 Freda is free software that can be used to read eBooks on Windows. You can use it to read more than 50,000 public domain classic books, Gutenberg, Feed books, and other platforms available online. It supports numerous formats like MOBI, EPUB, HTML, TXT, and FB2, and you can customize the colors, fonts, annotations, and bookmarks quite easily on the said software. With Freda's help, you can transfer the books from DropBox or OneBrive to your phone, and you can download the books to keep on your phone so that you can read them during the travel without network connectivity. It supports Windows 8/8.1/10 and Windows mobile phones.
#6. Adobe Digital Editions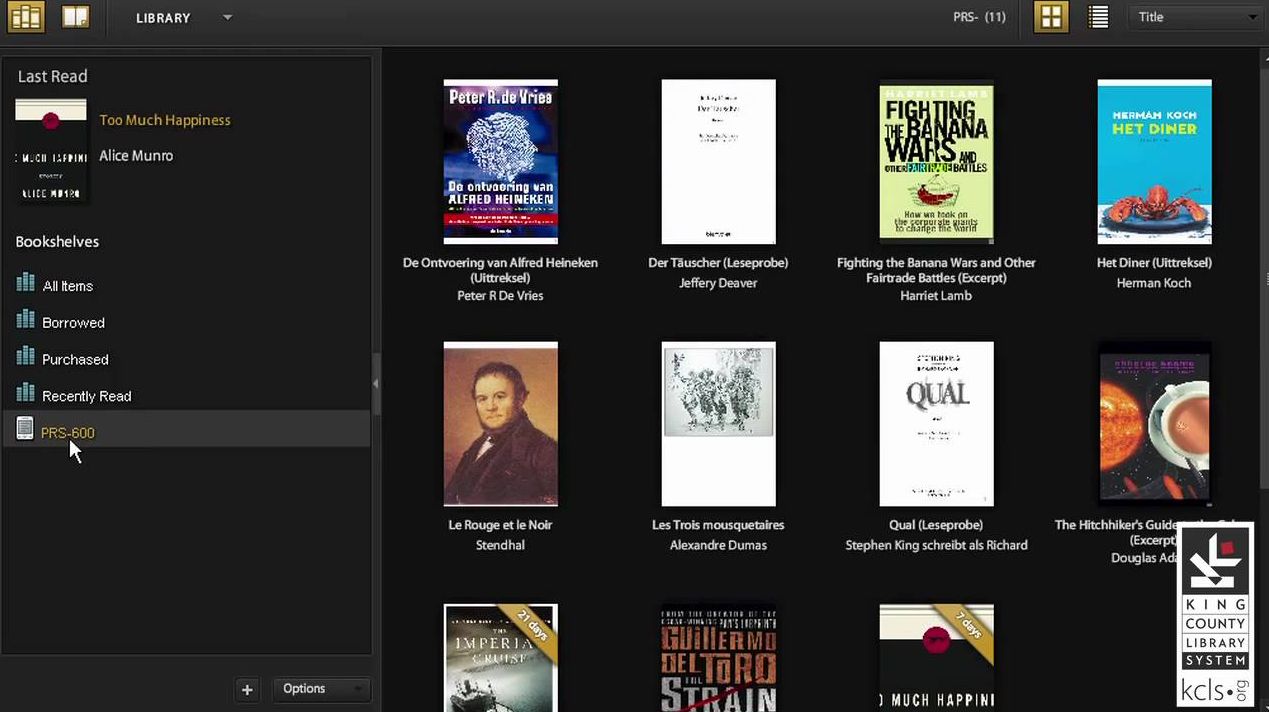 Various publishers worldwide use Adobe Digital Editions to open ePub files and proofread their books on the Windows operating system. It opens the eBooks in a top-notch format and provides a flawless reading experience. You can purchase the digital content on the said software and read it online and offline. You can sync the downloaded eBooks on all your devices with the help of said software. It also offers features like notes creation, bookmarking, and text highlighting. It is compatible with Windows 7/8/8.1/10, Mac, iOS mobiles, and android phones.
#7. FBReader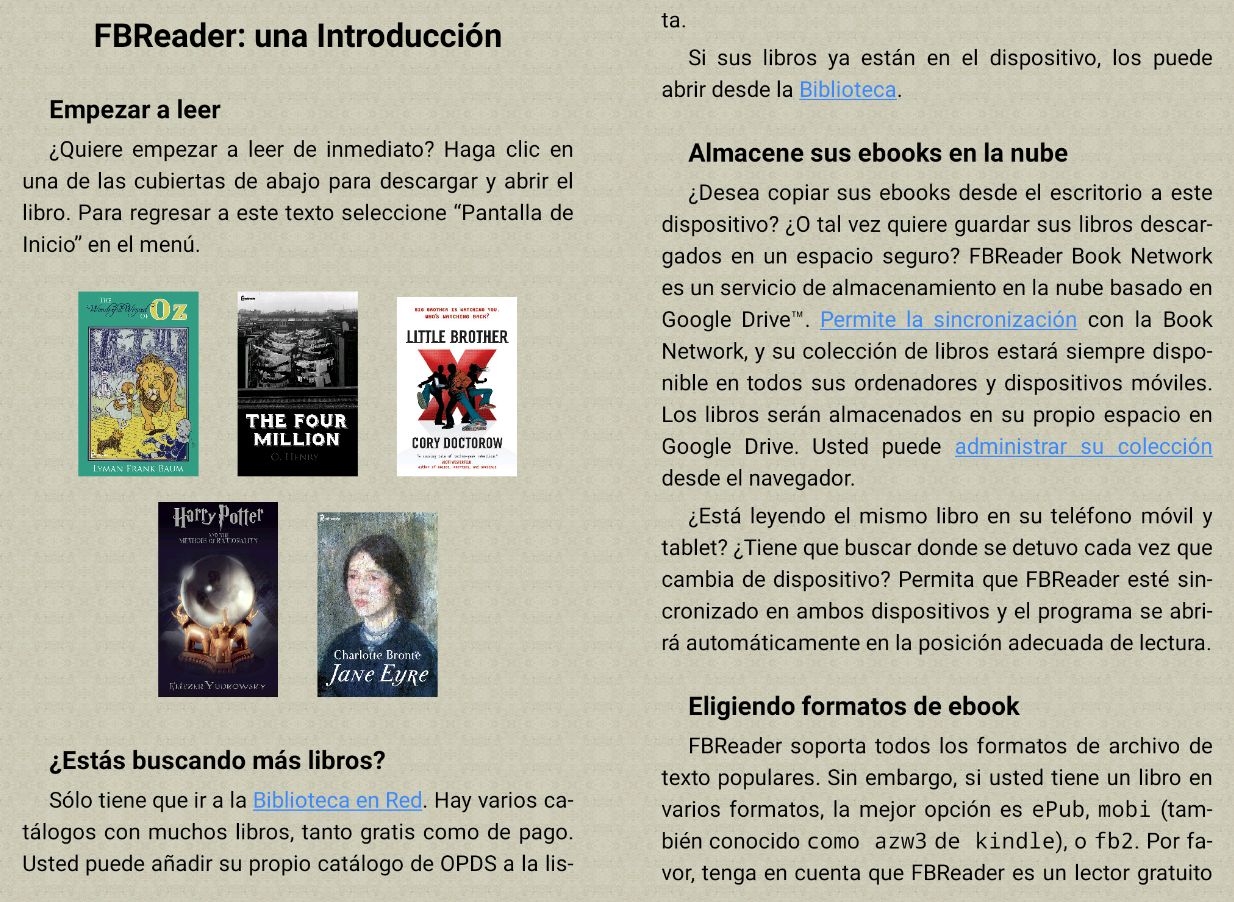 It is an open-source eBook reading software that supports various formats such as ePub, HTML, plain text, RTF, Doc, MOBI, FB2, and more. It provides many significant features like text search, library creation, full-screen mode, text to speech, screen rotations, embedded images, and hyperlinks. It supports Windows 7/8/8.1/10 and some of the android phones.
#8. Kobo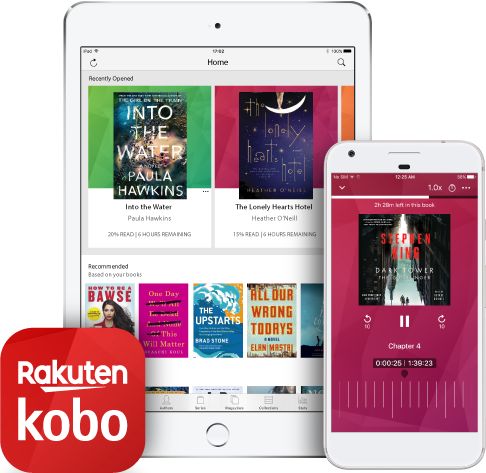 Kobo eBook reader software allows you to purchase books on its combined store, and you can browse the eBooks by using the title, author, and topic in the search bar. It allows you to manage and organize your books, and you can save them on the storage. It offers various essential features like font size, font style selection, preferred alignment, line spacing, margins, and themes that you can choose based on day and night. It is compatible to use on Windows 8/8.1 and Windows 10.
#9. Cover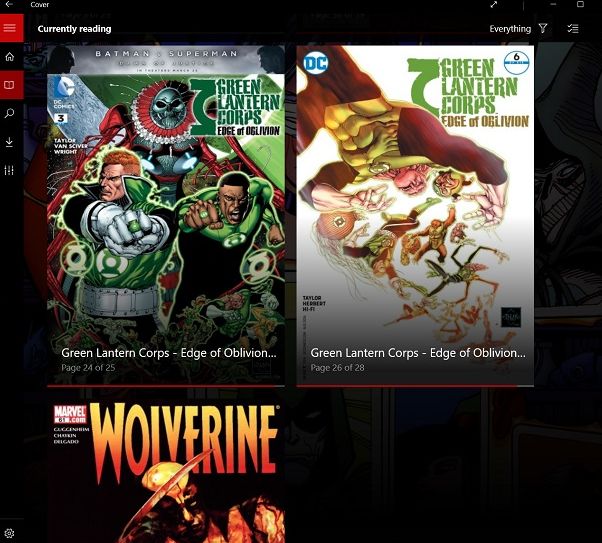 The cover is among the finest eBook reading apps, allowing you to manage your comic books. Microsoft has featured cover in the United States, CA, France, and other countries. It synchronizes the reading content while adding or editing the eBooks on Windows Explorer. You can access around 25 eBooks in the free plan cover app without any restrictions on the features, and you can also opt for in-app purchases to access boundless eBooks and remove the ads. It offers an impressive user interface and features like changing page dimensions, text size, background color, and different font styles. It supports Windows 8/8.1 and Windows 10.
#10. Bibliovore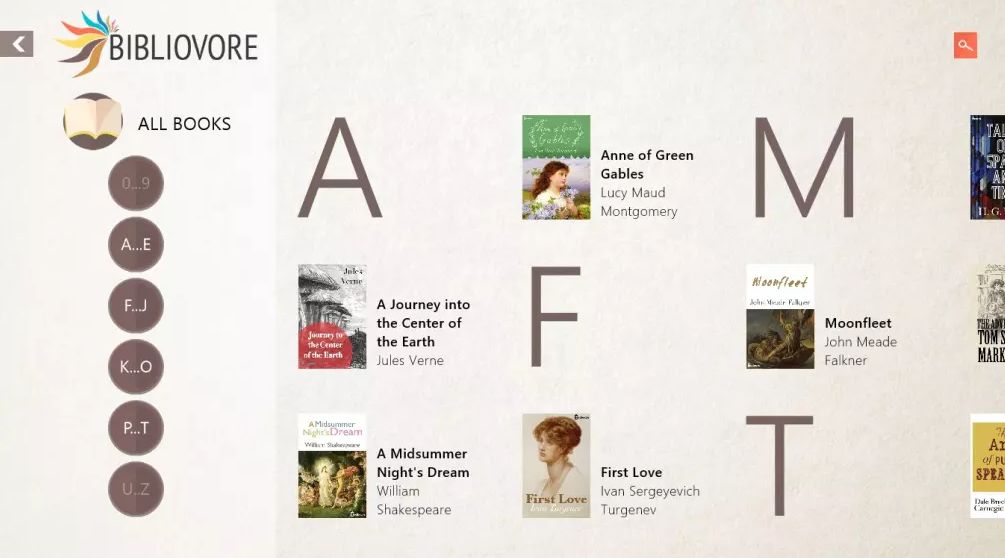 Bibliovore is the best option to read the eBooks in an ePub format, and you can download it for free directly from the Windows App Store. It allows you to customize the viewing experience, and you can also change fonts and background colors based on day and night reading time. It offers some essential features such as metadata editing, library management, OneDrive access, downloading eBooks from Gutenberg and eBook Gratuits, and other features. It is compatible to use on Windows 8.1 and later versions of the Windows operating system.
Winding Up
There are various tablets and devices available in the market that you can use for reading eBooks. However, if you have a Windows PC, you can opt for other alternatives instead of sticking with the dedicated devices and spending a hefty amount on them. In the above article, we have described some of the most popular and commonly used software that you can use for reading eBooks on your computer system. Please go through all the mentioned options and decide which one can be best as per your requirements. We hope that we have guided you profoundly, and our post was helpful for you to decide which of the alternatives mentioned above you want to acquire. Thank you for reading our article.