The graphical design follows the development of technology in the past decades. Nowadays, many developers are orienting towards creating apps that allow designers to create incredible designs from their mobile devices.
If you are using an iPhone or Android mobile device, you might get the idea of equipping your phone with some excellent tools that can assist you in your daily work. Today we are bringing you a list of the top 5 graphic design apps for iPhone and Android that will create great results on the go.
Adobe Photoshop Mix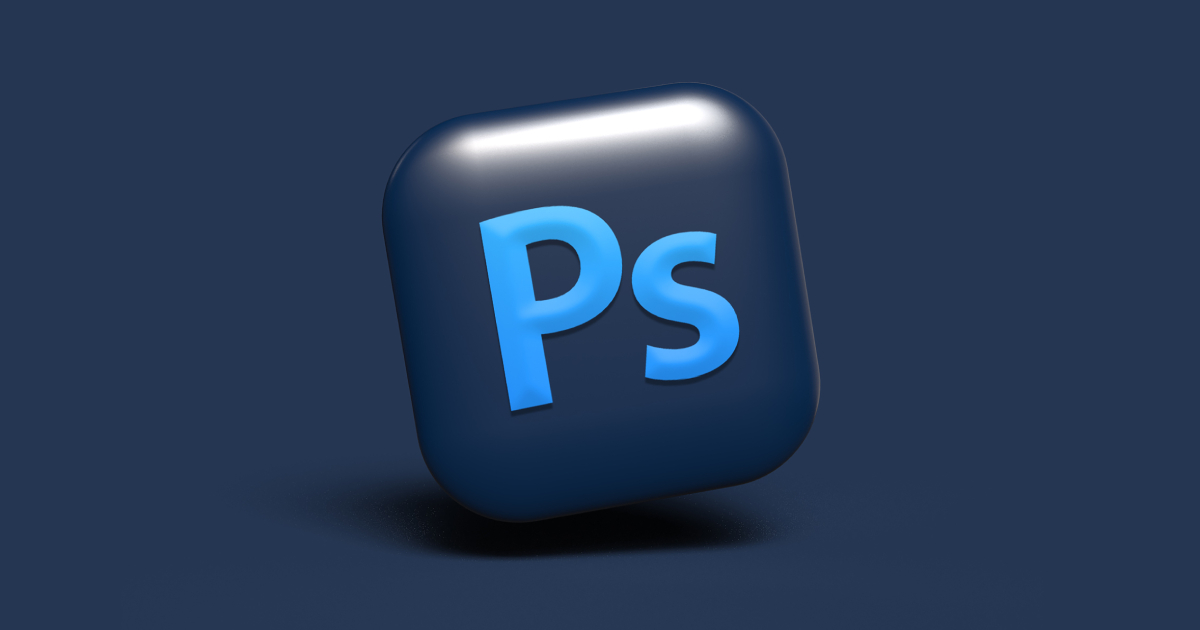 Photoshop became a synonym for photo editing and graphical design when it was first launched in 1988. This tool was under constant development for over three decades and is now an iconic desktop software professionals use worldwide.
With the rise of the mobile industry, the Adobe team decided to take some of the main functionalities and wrap them up in a phone app. Worth mentioning is that some other tools from this company are available for iOS and Android, such as Capture, Spark Post, XD, and others.
Behance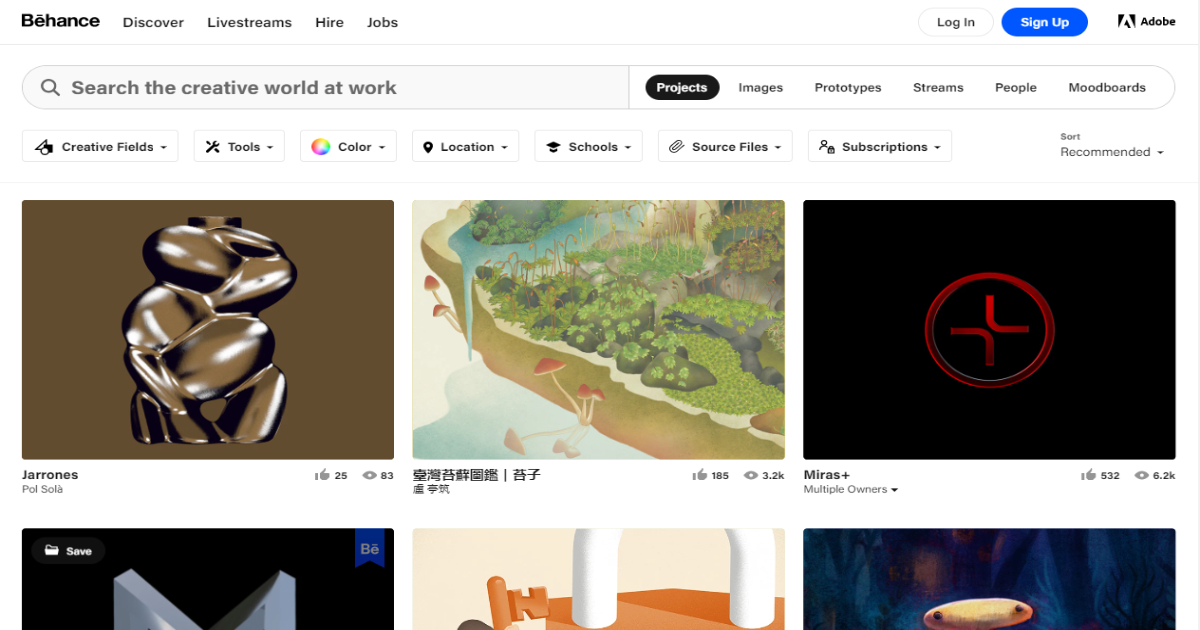 We are continuing the list with apps that every graphical designer should have on their phone. Behance is different from other apps on this list since it doesn't come with an editor that you can use to create your designs.
It features access to the iconic platform used to share projects, generate ideas, and connect with other designers. Getting inspiration from Behance and the creators you follow there will only broaden your sights and give you inspiration for your work.
Vectornator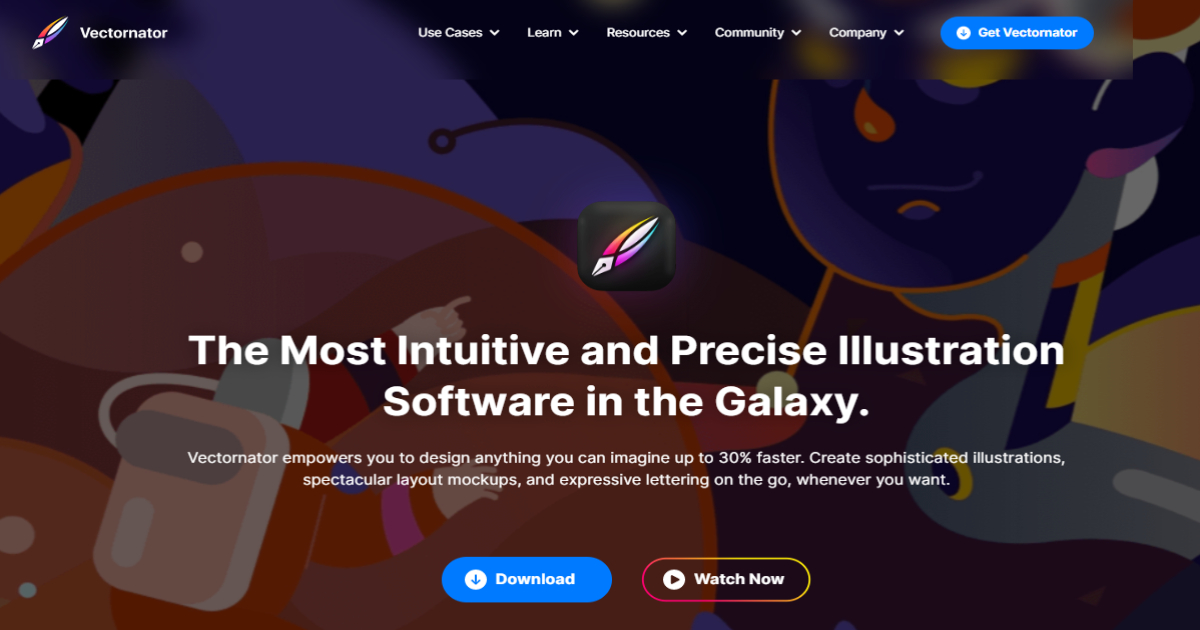 Do you have urgent work related to vectors that have to be done? Vectornator might have a solution for your situation. This relatively new app is still under development but offers plenty of features that can support some smaller-scale work.
Vectornator has an intuitive interface featuring most of the tools you will need to complete the work. Pens, brushes, shapes, groups, masks, typography, and more are available from this app. The app is only available for iOS when writing this article.
Canva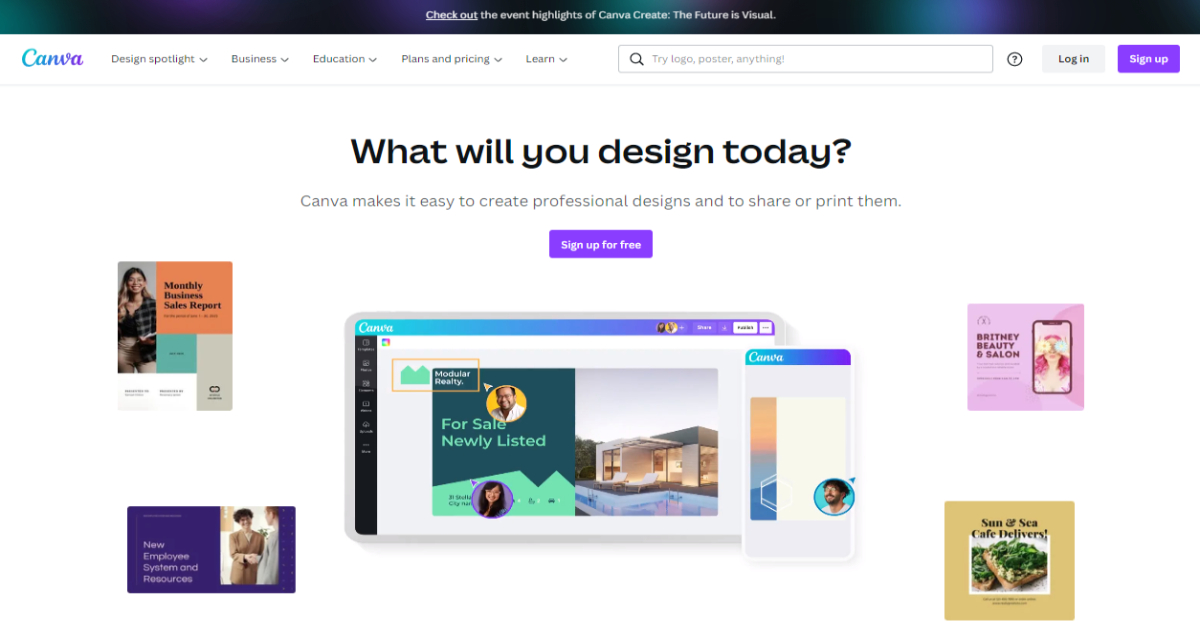 Canva is a rapidly spreading in-browser editor used by people doing digital work worldwide. It might lack most of the features for more significant projects for professionals. Still, it's a must-have tool if you often need to make social media publications, presentations, or videos.
With the app being available both on iPhone and Android, Canva can be a handy tool to get things done on the go since it has a vast library of templates and designs ready for use. Change color or two, add your content, and you are prepared to go without much overthinking.
Concepts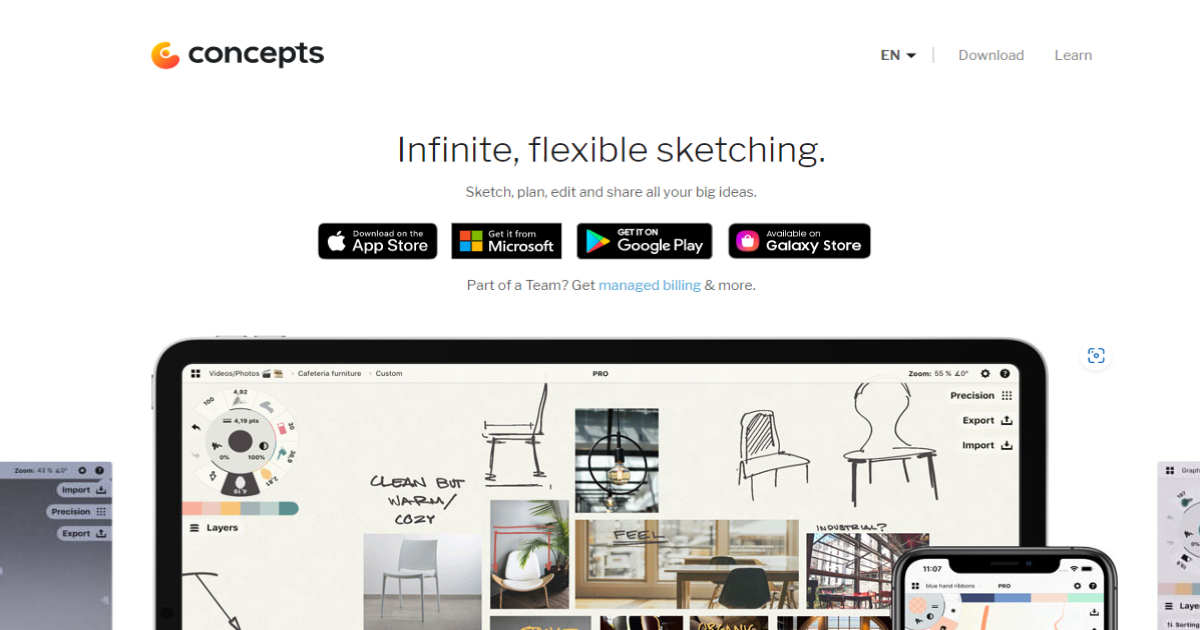 The Concepts app has an intuitive interface that lets users sketch concepts for future projects. We include it on the list because it is one of the best solutions for this need.
It offers precisely enough features to use when you want to make a quick sketch to present your idea to somebody or visualize it yourself. Another neat feature is the showcase of other product designers available in the app.
Final Thoughts
New apps are launched daily, and feeling overwhelmed with them is fine. Check the apps we highlighted in this article and see how much value they bring you. In the end, it is all about seeing new things and being able to work on the go hassle-free.