Resetting a website was always considered a complex task,  but sooner or later, all website owners have to get it done. Resetting the WordPress website does not take that much time any longer.
Nowadays, you can do it in just a few minutes. The right plugins will give you great freedom when experimenting with new functionalities on your site, testing, improving, and debugging; why? Simply because you can easily reset your WordPress site within 5 minutes.
The developers love the plugin that lets them play in a safe environment to get even more precise results. Whether you want to stay safe or need a fresh start, having the option to go a step back is a luxury.
Website owners generally appreciate it when a plugin saves them time and money and does reset their sites for various reasons. Who does not want to implement new ideas? Sometimes it is because of new features and functionalities, speed, security, etc.
Regardless of the need, responsible website owners ensure an excellent WordPress Reset plugin is locked and loaded.
WP Reset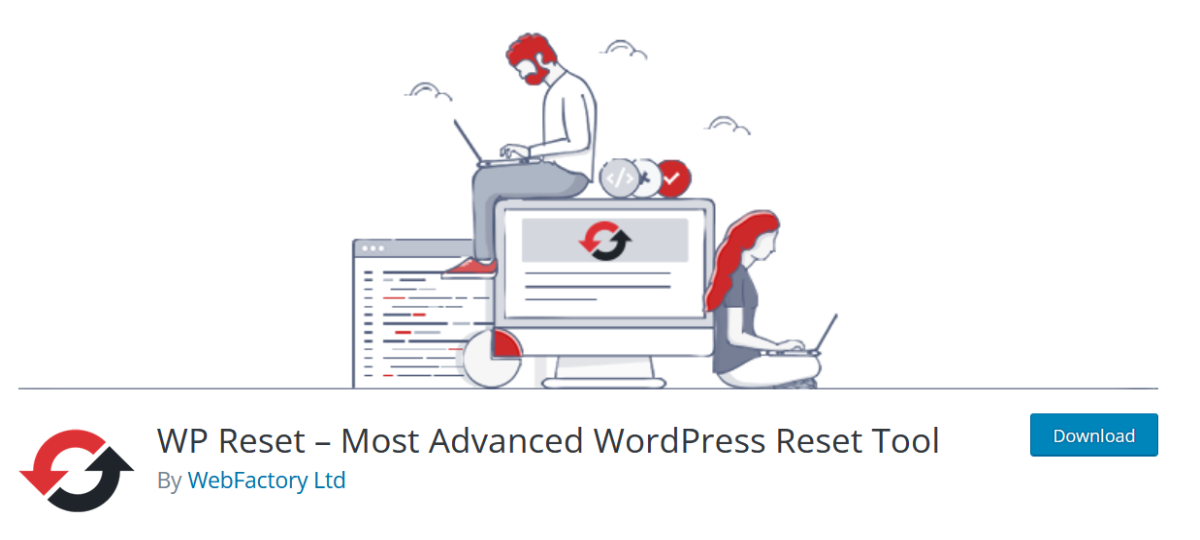 This WordPress plugin brings unique features to the whole process of site resetting. The WP Reset's free version will let you reset the site to its core installation values quickly and safely. No files will be modified in any way.
It is an excellent choice for many theme and plugin developers worldwide. The plugin offers them several fail-safe mechanisms to ensure no accident has any rigorous consequences.
Built-in snapshots make it fast and safe, with the option called "one-click restore". That is how it speeds up the testing and debugging processes. It will even let users choose what content and customizations they can delete.
However, the WP Reset's pro version opens the door to various useful features that keep expanding and sharpening. The pro version is known for making users realize they must have one when seeing what it does. It is straightforward to use, making the users feel in control.
On top of that, it lets you undo things and install a set of favorite plugins with a single click. It will be your safe zone even when the white screen pops up. To make the environment even safer, WP Reset makes automatic snapshots before all significant changes on the site.
There are even more advantages over the free version, such as the nuclear reset feature deletes all files and entries. Also, the white-labeling option is available if you wish to see a custom logo on it.
For all that, WP Reset imposed itself as a leader in the field, stepping the WordPress reset game up to another level. Those who acquired the pro version enjoy numerous additional options on the dashboard.
Regardless of what type of website you are running, WP Reset will show you what a safe and controlled site reset looks like.
WordPress Database Reset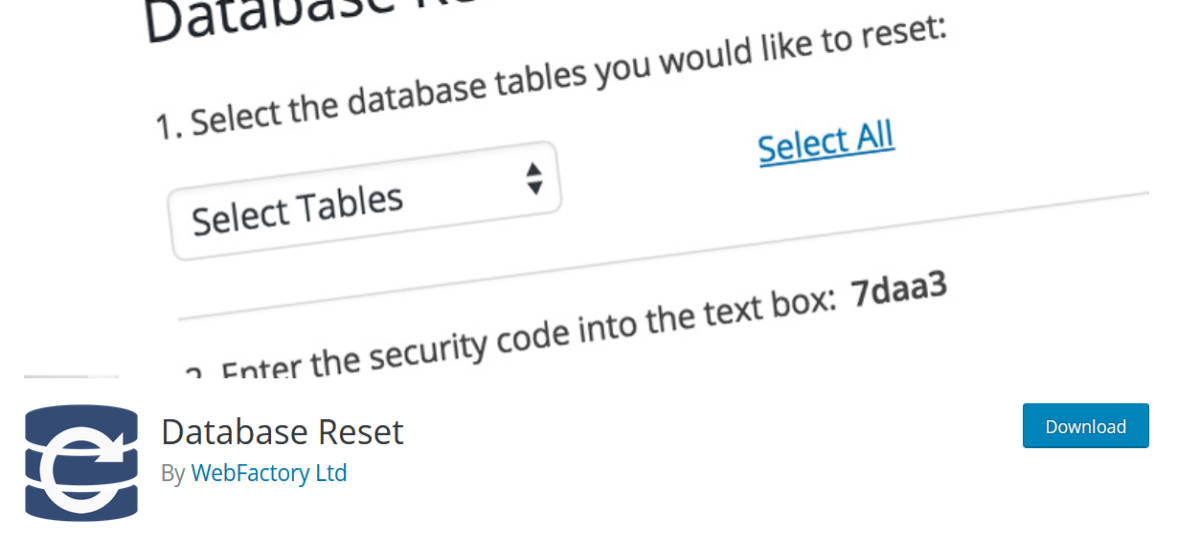 This plugin lets users reset the database to factory settings without changing files. Users of WordPress Database Reset can choose whether they want to remove all the tables or the ones of individual choice.
No need to go for a WordPress 5 installation. The features include fast reset of the database, simplicity, and security as the primary assets. It will serve great to anyone who works on theme and plugin editing—good news for the fans of command typing.
You can reset the database with just one command line.
Customizer Reset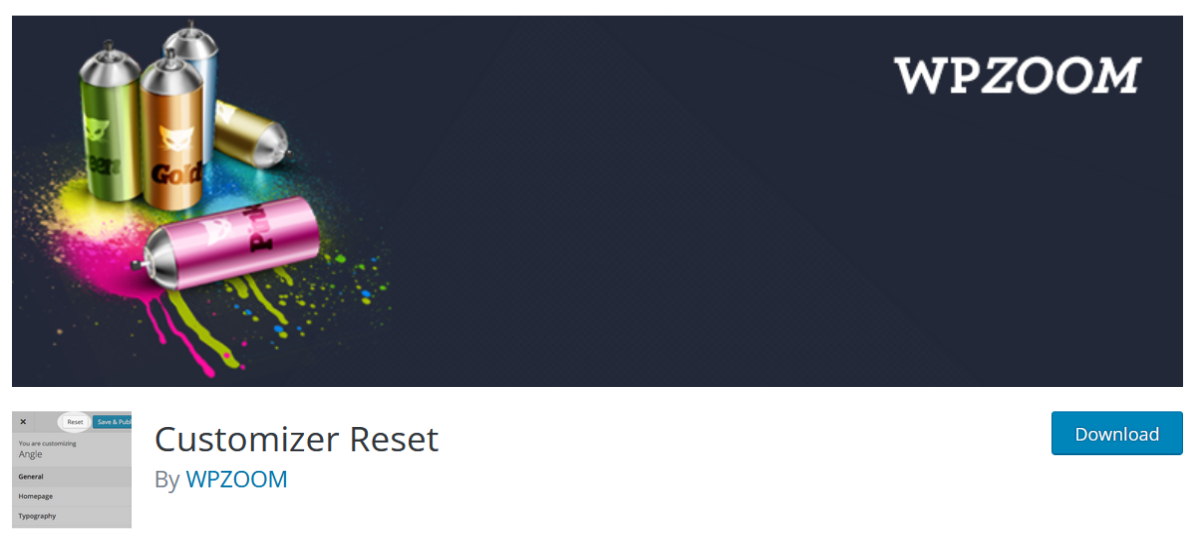 Unlike the previously described WordPress reset plugins, WP Zoom's Customizer Reset focuses on the theme. Any theme modifications you make with Customizer Reset can be reset in a single click and is compatible with almost all the themes.
If the theme or the plugin uses the theme_mod settings type for saving modification, then the compatibility will not be an issue. Customizer Reset will also delete theme customizations registered via Customizer API. It works great with some popular themes like Astra and Divi.
Conclusion
A good reset plugin should be necessary if you want to ensure a safe environment to test, debug, or experiment with new ideas. People reset their WordPress sites for various reasons, from a need for a fresh start to experiments with WordPress, which is the key to learning.
What makes one stand out the most is its ability to control time-consuming processes and features concerning experimentation, testing, and debugging.
A site reset is one of the most painful web management tasks, and it can serve as an excellent example of understanding what pro features do over the ones that come with free versions.
WP Reset's pro version seems to have met all the needs of almost half a million users worldwide. That includes setting up your time machine, installing more plugins with a single click, white-labeling, nuclear reset, and many more that will make the WordPress site reset as safe and fun as possible.