With constant technical improvement, changes in the business are inevitable. Numerous job positions do not require a continuous presence in the office or not even having an office: you need strong devices. The same improvement affected arranging job interviews.
Online and remote interviews are an essential and regular part of today's business world. A significant difference and advantage of remote interviews are having complete control over the environment. Both sides can choose and arrange their environment according to their terms and be more flexible.
One of the critical parts of a remote interview is technical equipment. Both sides should have a strong internet connection to go through the interview process smoothly.
Besides, many applications are developed that combine audio, video, and chat features for powerful one-on-one communication. This article shows top five tools that can help you to interview someone remotely.
So let's begin!
1. Rumble Studio
Rumble Studio is the best and simplest option for setting up a remote interview. It does not require coding knowledge but offers a long list of features. It helps you prepare and record interviews asynchronously.
Also, you can build a landing page, use interview templates for questions or create your own. The type of questions and options for answers are various and, ultimately, your decision.
You can invite individuals or more participants to the interview by sharing links or embedding interview forms on web pages. Participants can record and upload audio clips, videos, or other media files as answers.
You can review, organize, mix, and arrange all solutions according to your need and create new files with the mixing feature, which can be exported as high-quality files.
Furthermore, you can customize your page over a white-labeling feature and add your logos, colors, fonts, and other personalized layouts. Every file is prepared for export and download at any moment.
2. Podcastle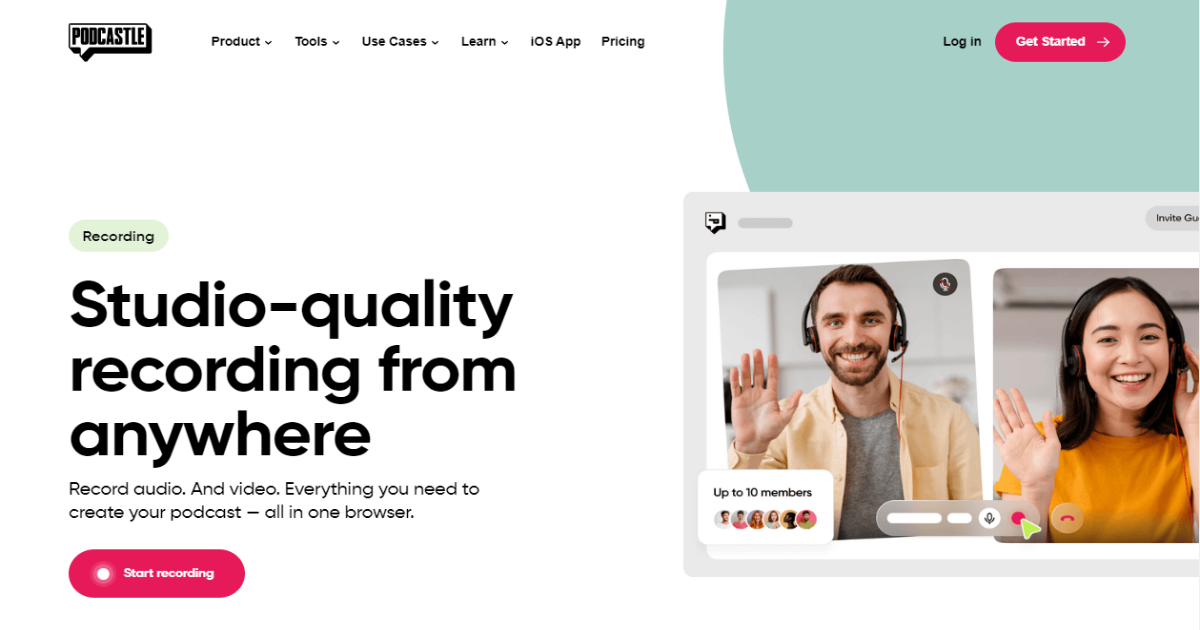 Podcastle is another application that could help you with remote interviews. It is a web platform where you can record great audio and video files. Every recorded file can be edited and enhanced with a simple tool. Easy-to-use tools can add music, effects, and texts to any file.
Also, you can reduce and remove background voices or noise and make your files more professional. Next, any audio file is convertible into text, and you can convert any text into a human voice.
Furthermore, any recorded file is ready to download without losing quality or content. All of these features are useful when remotely interviewing someone. It leaves freedom to all participants and the opportunity to upload perfect files.
3. Riverside.fm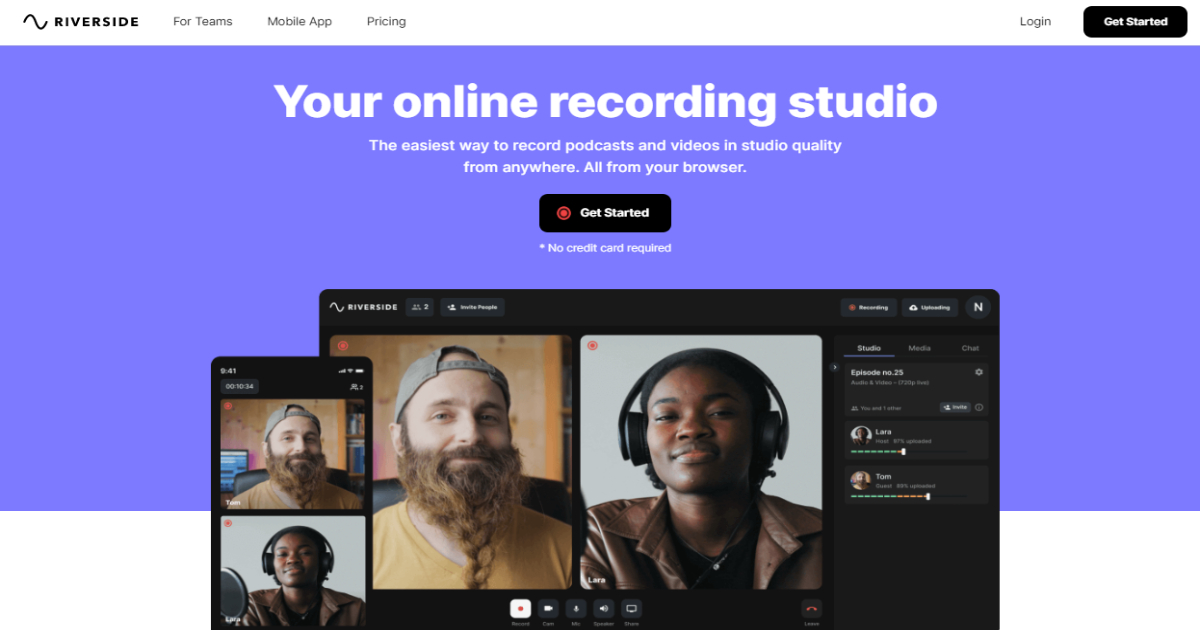 Riverside.fm is a podcast platform for recording and uploading high-quality audio and video files. The quality that it guarantees is a great feature for remote solid interviews.
It enables businesses to record and create content without any issues. It has a multi-track audio and video recording feature which helps isolate every speaker and content.
It offers transcription of any file. Furthermore, you can share live video sessions over an invitation link. Every recording is automatically stored in the cloud; hence it is easily accessible for download. All Riverside.fm features can improve a remote interview and make it more comfortable.
4. VideoAsk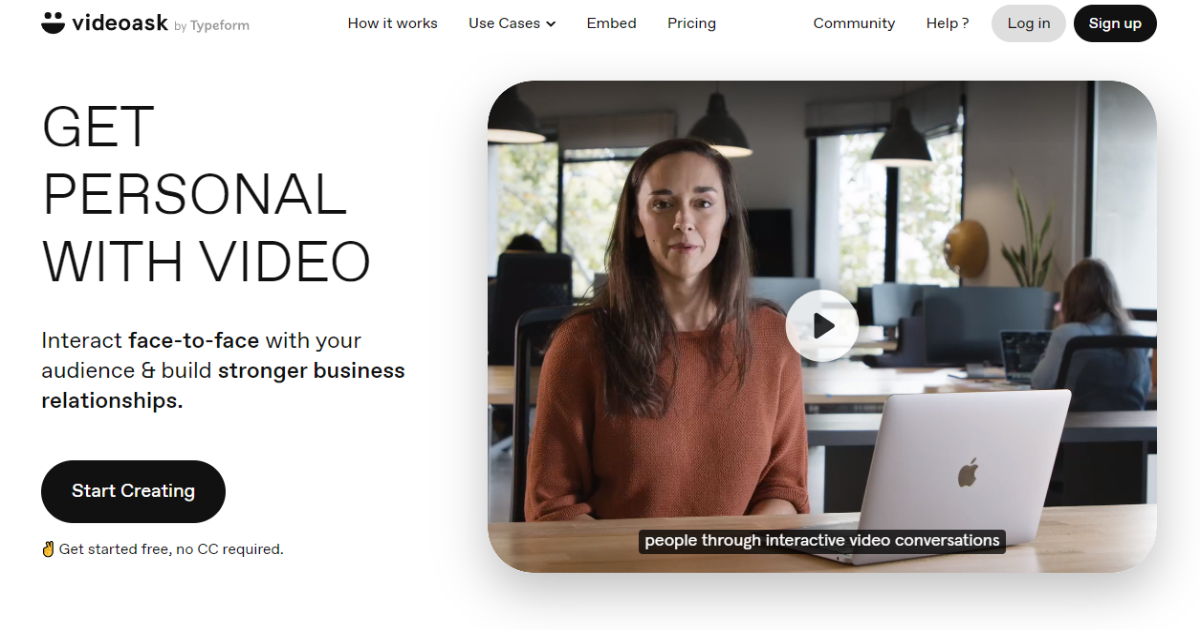 VideoAsk is another simple application convenient for remote interviews. It offers a simple window for live video and audio communication. Furthermore, it provides video and audio sharing and uploading of different types of files.
Next, all files can be transcribed, organized, edited, and downloaded. You can create various forms to fill out to make interviews exciting and productive.
It gives fast, high-quality videos for firm first contact and future business relations. VideoAsk can integrate with other applications, for example, calendars and email. Also, you can easily embed it into your site without the need to code anything.
5. Slack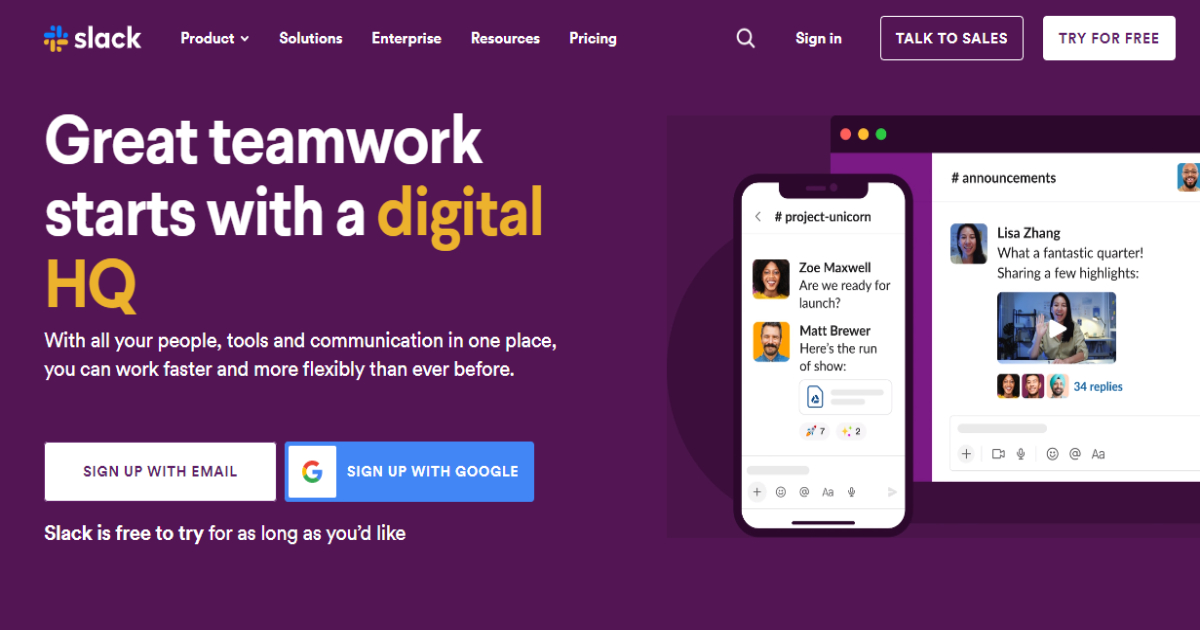 Slack is a widespread communication and team collaboration tool in many companies worldwide. Besides, it offers excellent video and audio calls, file sharing, and downloading. All of that is needed for a great remote interview and finding new team members.
In addition, slack offers strong individual calls where you can send different files or forms with interview questions. Also, you can make video calls with more participants to share the same information. It is a simple tool, easily maintained and used.
Final Thoughts
Online interviews are making business more accessible, which is why they are becoming more popular and a regular step of the interviewing process. They save a lot of time and money, and they do not require a lot of resources.
The leading equipment is a strong internet connection and an application that offers the best functionalities for both sides of the communication. Rumble Studio is a fast and straightforward application for a remote interviews.
You can customize it for your brand and adjust and personalize it for many participants. Try it and make your remote interview process more accessible.