To every gamer, be it a seasoned player or a noob, Skyrim offers them a world which is hard to get away from. Skyrim no doubt runs on one of the best web hosts. Skyrim is an RPG (role-playing game) where you can create an entirely different world for yourself, build it up from scratch and then see how it plays out. All the while going on various adventures involving archers, dragons, and many other things beyond one would imagine. Reality being suspended becomes an adventure there.
Skyrim Infinite Loading Screen is one such error in the Skyrim universe that exasperates many of its users who have just installed the game or added new mods report. Users complain that an infinite loading screen occurs which keeps them from playing the game.
How you can fix Skyrim Infinite Loading Screen Issue on Windows
We know that it can be a great test of patience when such disruptions occur that keep you from entering the rich world that this universe provides. This could be due to various underlying reasons –  memory space shortage, your device drivers, might not be updated, or there could have been an error while installing Skyrim. Whatever the reason, here we have enlisted a few methods you can try to fix Skyrim infinite loading screen.
1. Change the Memory Allocation
The most fundamental error that occurs while running this game on your computer could be just a memory shortage. This could be leading you to have an infinite loading screen. How to fix this? Change your memory allocation destination, and this would certainly fix the problem for you. To do this just follow the following steps-
Press Win+E to open File Explorer.
From here, navigate to the file wherever you have installed Skyrim. Go to Skyrim\data\SKSE\Plugins\SafetyLoad.ini.

Double click ini to open the file.
Change the value EnableOnlyLoading from "false" to "true". This would be showing "EnableOnlyLoading = true"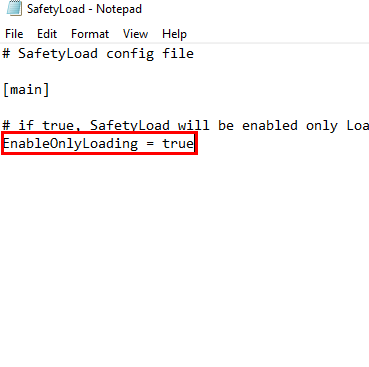 Save the preference and close the file.
Run Skyrim again, and if the problem were with memory shortage, the infinite loading screen error would be fixed now. If not, try the following alternative steps.
Recommended: Fix World of Warcraft was unable to start up 3D acceleration
2. Updating the device drivers
If the infinite loading screen problem persists even after changing the memory allocation, the error could be due to outdated device drivers. Updating these obsolete or faulty drivers could fix the infinite loading screen error on Skyrim and allow you to play the game smoothly. Let's see how you can update your device drivers.
Right-click Start menu and go to Device Manager.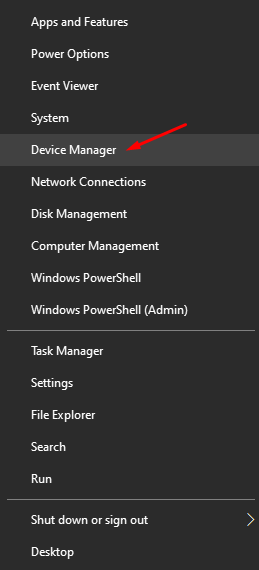 Since you don't know which drivers are faulty, all the drivers might need to be updated one by one.
Most of the times, starting out with the display drivers helps.
Double click a device category that you want to update and select Update Driver.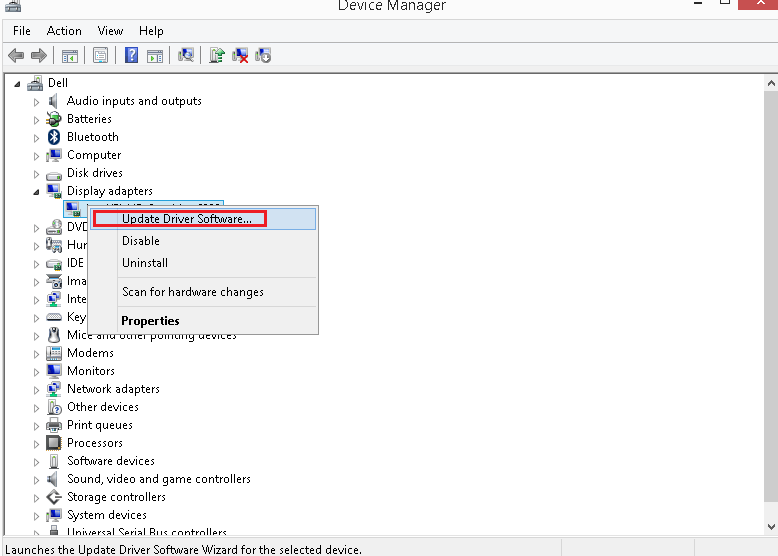 In the pop-up menu, select "Search automatically for updated driver software". The system will follow you through the steps. Follow them to the finish and then reboot your computer.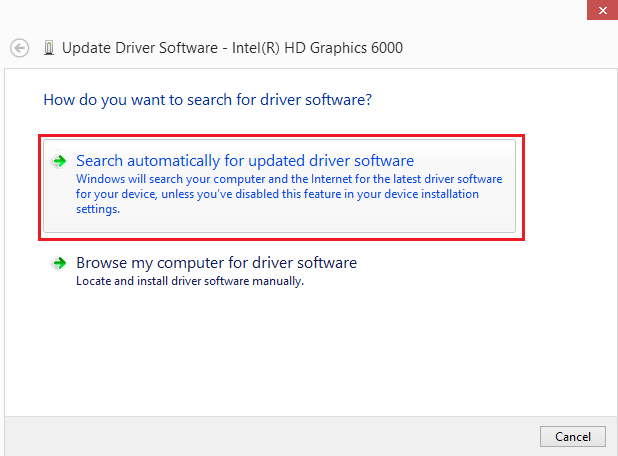 If there were faulty drivers on your system, this process would surely fix the infinite loading screen error. After restarting your computer, Skyrim should work without any hitch and the infinite loading screen error should not occur.
Infinite loading screen still not fixed? Try uninstalling mods.
3. Uninstalling mods
Multiple mods or mod conflicts can also cause the infinite loading screen problem. This can be resolved by uninstalling the mods you are utilising one by one.
After uninstalling one mod, try to play Skyrim and see if the infinite loading screen reoccurs. If not, then that particular mod was causing the problem and you might not be able to use that mod. This error usually happens when the mod and your system requirements do not match up.
If the problem persists even after following the previous three steps, the last resort that remains is to reinstall Skyrim.
4. Reinstalling Skyrim
The reoccurring problem of infinite loading screen could be due to underlying game installation error. You can try to reinstall Skyrim after you have reallocated memory space and even updated your drivers. The reinstallation process would remove any persisting glitches and would surely fix the infinite loading screen error.
To reinstall Skyrim, you will first have to uninstall the program from your system.
Go to the Control Panel, and select View by category in the upper right corner.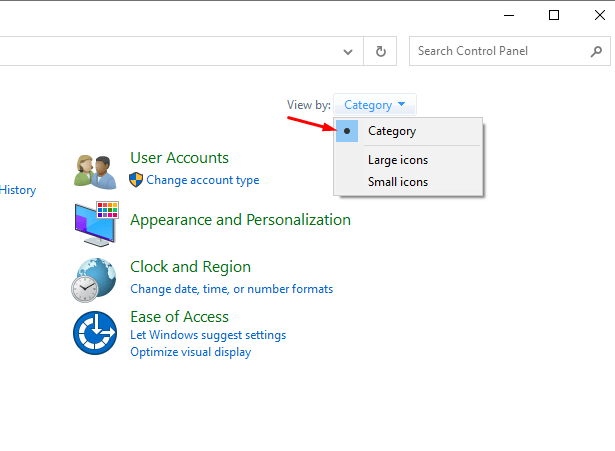 Under Programs, click Uninstall a Program.
From the following list, right-click on Skyrim and click Uninstall.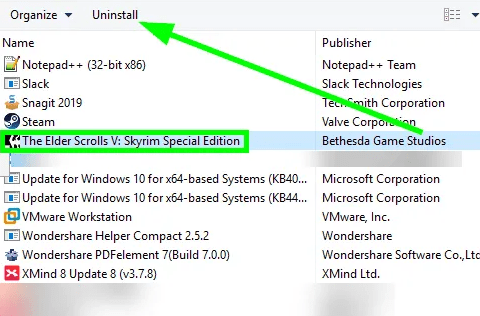 The wizard would take you through the steps required to uninstall the program.
After you have uninstalled the game, you can to the official website of Skyrim and install the RPG again. The renewed installation would surely fix the infinite loading screen error once you start it again.
Hopefully, these enlisted steps will help you resolve the issue of infinite loading screen error in Skyrim. The game is too good to be kept away from being played for these underlying causes. Resolve them and enjoy your adventures in the enticing RPG.