FollowLiker is a software that gives you permission to automate your social media tasks just make sure that you increase engagement and also grow your follower base.
Followliker is for all those who need to grow on social media and for growing they need some efficiently and also different ways that are much faster than the standard way.
What is Followliker?
Followliker is not a type of software that will get you tons of followers at any point in time to your account to increase the followers is not the work of this software. With FollowLiker you may get some real followers following you little by little continuously by and this is an automatic task that will make your account active 24/7 or you can also set your schedule according to your time.
In this software, you get some followers daily and this will also help you to to improve your content and also you will be able to increase your followers on a per-day basis.
Followliker Review
This software saves time because of the automatic working of all kinds of social media tasks and that makes a little change in your account activity and also makes your profiles more attractive and in this people start engaging themselves with your content.
It also saves money by managing all your accounts and also some other services in which people are involved. And you should always keep in mind that TIME IS MONEY.
This will help you to grow your Follower Base naturally and it will constantly grow your followers. Follow Liker helps you to grow your account in a natural and safe way if you use this software correctly.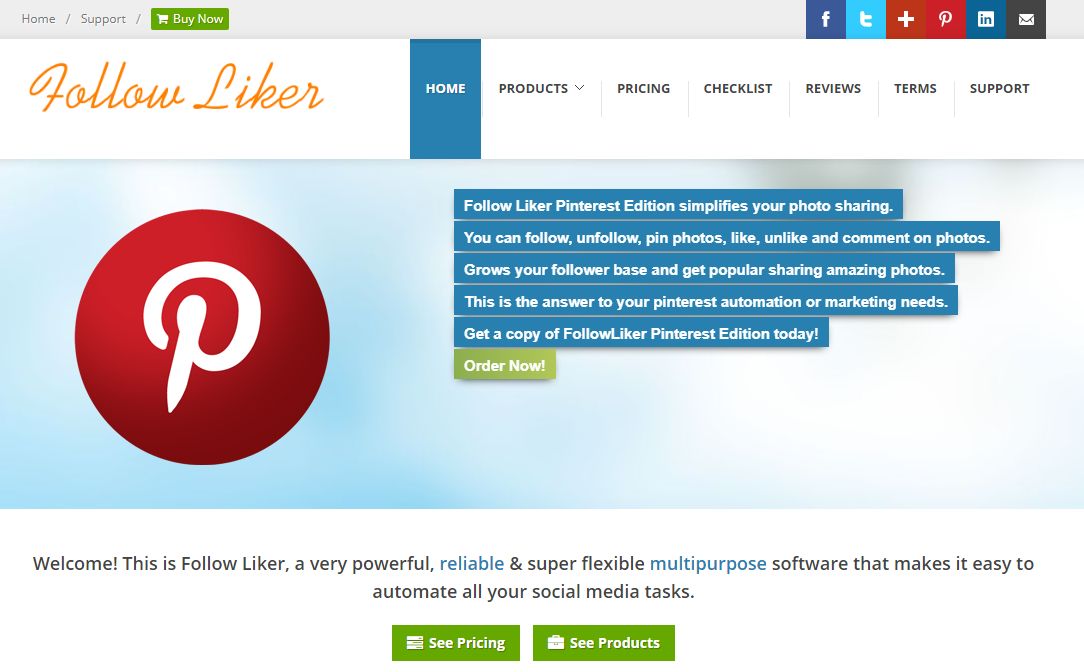 Difference between Followliker and Jarvee
In case of tracking some Results & Stats, it is easy and fast in action in the Followliker dashboard. You can see all the social media tasks that are done on a daily basis a glance.
Whereas in Jarvee tracking results and stats is a bit slow in action and you will see results on a weekly basis.
Jarvee Pricing– a fee of $19.95 per month and that is for 10 social profiles. It is cheaper to use Jarvee when you are using multiple social profiles. Whereas Followliker is approximately $97.5 per month and it is just for one social media site.
Jarvee has more advantages in terms of user experience and layout. As soon as you begin it is very overwhelming and it has many options included. But after working a week you will be like a pro. So Jarvee offers more tools than FollowLiker.
Also, Jarvee includes more than 1000 filters that are for each tool module.
Whereas FollowLiker can complete your job and it is very easy to define your target audience with the help of filters Jarvee offers.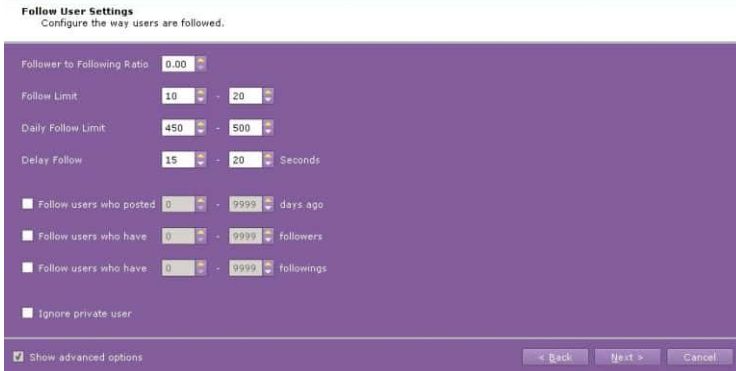 Is Followliker's website safe?
Followliker's website is secure in all ways and means, in this case, you will feel comfortable in investing your amount as well as all your information is secure and it is your choice to decide and purchase a plan that is totally on your choice. This software also has verified and authenticated payment gateways.
Followliker: The Pros
Website is Secure
Followliker is compatible with Twitter, Pinterest, and Tumblr
Followliker: The Cons
Followliker is only Compatible With Windows
Followliker creates spam
What is the best Instagram Bot?
1. Social Steeze
This software is highly respected as well as it is very powerful in terms of Instagram growth solution and you have no download or this can be a complex control panel when you are trying to configure. In this, you can get some of your own personal growth expert who tries to manage all your.
This part is the most powerful and also very effective for social media networking technology that is behind your successful profile which is basically shared with you and this provides you with a very high level of engagement.
2. Falcon Social
Falcon Social is very fast as well as very simple, but this Instagram bot for some of the serious claws. wpdevshed.com has posted that basically starts with one-on-one consultation and you can talk to their marketing experts. They give you detail about the software and this will help you to sharpen different tools that are audience filtering and also some engagement tactics.
The consulting sessions can go on and on and there is no end to it. In this, you can DM your followers and this is very handy and in this case, you will be able to send some of the welcome messages as well as you can alert people about your newest promotions.
3. Glamflare
This is currently having Pro, Premium, and different Unlimited plans for its users. They are all identical when it comes to different features and they are billed on a monthly basis.
The only basic difference is the number of Instagram accounts that you are allowed to connect and everything is automatic at the same time.
4. Gold Nitro
There are only a few other Instagram bots that can match its value and Gold Nitro is one of them. It has a 14-days free trial and it is a deal given for some amount in which you can get free growth.
Final words
Thanks for reading this article. We have shared all the required information on Followliker. But according to many people, it is not safe to use Followliker to get more followers. Share your feedback in the comment box.