Windows 10 is one of the most prevailing desktops operating systems worldwide, with more than 900 million active users. On the other hand, it is also one of the most pirated operating systems worldwide. Piracy is the users who think that having an original windows operating system will cost them a lot of money. You can buy windows 10 product key 32bit or 64bit from the Microsoft website. But there are many other places where you can buy Windows 10 license key.
Here in this guide, we will suggest a few simple ways to use windows ten without pirating and even for free. We will also recommend some other tracks from which you can acquire windows ten operating system for your desktop at a much reasonable cost.
How to Get Windows 10 Key for Free?
Acquiring a brand-new Windows 10 license can cost you a notable amount of money unless you know your way through getting a good deal that doesn't pour out a considerable amount of money from your pockets. Let us proceed further to legally Get Windows 10 Key for Free or cheap.
#1. Get Windows 10 Key for free or Cheap Using OnTheHub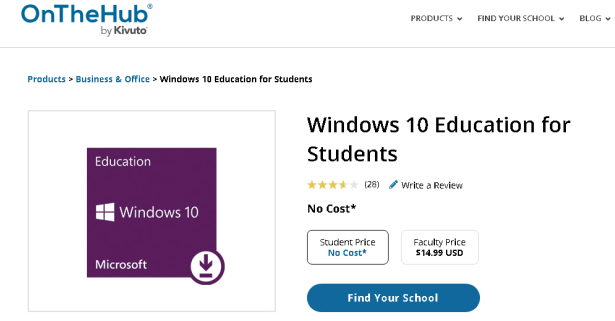 The platform OnTheHub is a service that allows students and researchers to get free software, including Windows 10 Education. The initiative behind the idea is to gather more students and researchers under the Microsoft ecosystem. All you have to do is visit OnTheHub and select if you are a student or faculty member (If you are a faculty member, you have to pay a little stipend). After that, enter your country name, state, and then school to see which software you have access to download on your computer. It is the best website to buy Windows 10 Key for your laptop or PC. You can also get Windows 10 Pro (64bit and 32bit version) Product Key.
#2. Buy Your Free Windows 10 from Microsoft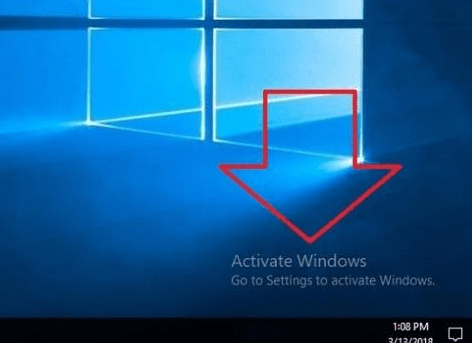 If you are having trouble finding a Windows 10 key, we suggest you go ahead for the free version of Windows 10 rather than purchasing a new license key. The free version offers all the Windows functionalities, and you will receive features and security-related updates as well. Essentially it provides all the related features and services except one thing that you will not be able to personalize Windows appearance, which barely matters.
You will also see an "Activate Windows" watermark on your computer screen, and that is not a big deal. The only thing which distinguishes the free and paid versions is the visual customization and 'Activate Windows' watermark on your computer screen. It is a much better way to use the legitimate free Windows 10 operating system than a pirated one.
If you want to download the free version of Windows 10, log on to Microsoft's official website, download the Media Creation Tool, download the ISO file, create a bootable USB, and move ahead with further instructions.
#3. Upgrade to Windows 10 by Using Your Windows 7/8/8.1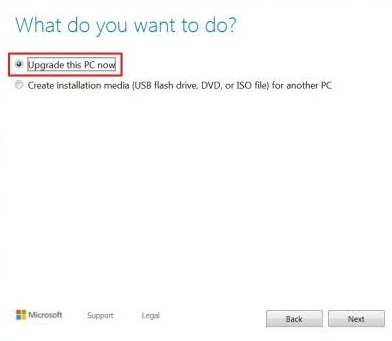 If you are using a genuine Windows 7/8 or 8.1 in your computer system, then you don't need to purchase a different Windows key to upgrade it. You can upgrade your computer system using the older Windows license, and activation will work fine without having any problem. To do the activation, you need to follow these steps:
Step 1. Log on to the official website of Microsoft and download the Media Creation Tool.
Step 2. Run the downloaded file and select the "Upgrade this PC" option.
Step 3. Now click on the "Next" option.
Finally, the tool will download and upgrade the existing Windows PC to Windows 10 without necessitating a key for Windows. If you want to check the activation, you can go to Setting > then select Update and Security > Open the Activation tab on the left pane. There you can see the activation status.
#4. Get Windows 10 Bulk Licensing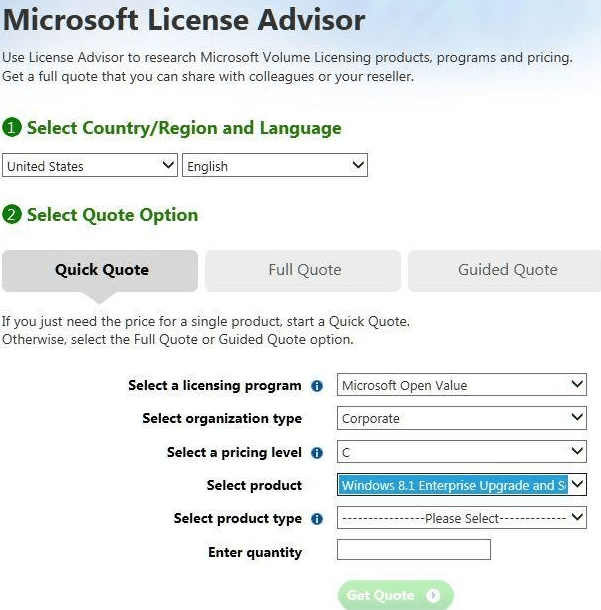 Confirm with your IT department if your company has a volume license deal and offer discounts on Windows for the employees. The reason behind it that Microsoft does not vend Windows 10 to the big companies the same way they sell it to the other personages. In such cases, they offer "Bulk Windows 10 Licensing," and it entangles the bulk circulation of Enterprise Edition keys at a much less price than purchasing the OS individually. To buy the copies under a volume deal, you need to make a call to Microsoft's volume licensing center, or you can use the Microsoft License Advisor Tool so you can generate an estimate without calling.
Apart from all these options, you can also acquire the Windows 10 upgrade from authentic sources. Still, before doing so, you need to ensure the seller is a high-rated source or buy the OEM keys from a trusted source, i.e., Flipkart or Amazon's online portal.
Also Read: How to Uninstall Windows 10
Frequently Asked Questions
Here are some frequently asked questions regarding Windows 10 key by users. We hope these questions and answers will help you.
1. Where do I get the product key for Windows 10, and How Much Does It Cost?
If you are looking to purchase a legitimate product key for Windows 10, we suggest you purchase it directly from Microsoft. All you have to do is open their official website and buy the key without any indecision in your mind. Also, if you are a student, then you can avail some discounts as well. The cost of Windows 10 Home Edition is around $139 for the general users, and if you want to acquire the Windows 10 Pro Edition, it will cost you about $199.99.
2. Are cheap Windows 10 keys legit?
Suppose you are purchasing OEM copies of Windows from a trusted online portal like Flipkart, e-Bay, or Amazon using the legitimate payment method. In that case, it is entirely legit, and you are free to use it without any issues, except you won't be able to transfer the license key on switching to a new system. However, suppose you are buying the Windows 10 key from a website selling the key at a comparatively low price and is not tied up with Microsoft. In that case, you should be aware of purchasing it because it is neither legit nor trusted for using it on your computer system.
3. Can I still download Windows 10 for free in 2020?
Yes, you can! Windows 10 was launched in July 2015, and it offered an exceptional free upgrade offer for Windows 7/8 and 8.1 users till July 2016. However, it is reported that if you are using a Windows 7/8 or 8.1, you can still open their official website and opt for the upgrade to Windows 10 for free. Yet, after upgrading, you will see a watermark on your computer screen that says "Activate Windows," and also, you won't be able to perform the visual customization. Except for these two things, you can use your Windows 10 in any other possible way you want to.
Wrapping Up
If you want to upgrade to Windows 10 and looking for something cheaper or free alternatives, please read all the information mentioned in this post. We suggest you go through all the details and choose which option suits best for you.
Hopefully, now you will be able to upgrade to Windows 10 without having any difficulty or hesitation. Also, keep in mind that the procedure to acquire Windows 10 free or cheap can be tricky if you proceed using an untrusted medium, and you can get malware on your device. We suggest you be careful while choosing from the various available options online. Read all the mentioned points earlier in this post, and you will get an idea about how to upgrade to Windows 10 the right way.
We hope our post was informative and helpful while you upgrade to Windows 10. Thank you for reading!