So, you are having a long day, above that, you have an important deadline, but your system is acting out. It is as slow as it is possible. You are worried and upset. The worst part is, you don't even know why that is happening. Well, let me tell you that one of the reasons could be Windows 10 running slow issue. You might be facing problems like
I know it sounds difficult but doesn't lose patience. What you can do is tweak the Page File settings present in Windows 10 that is responsible for affecting and improving the overall performance of the system. In case, if you are a user who is facing an issue of Windows 10 being very slow and unresponsive, then you can try speeding up the OS. To do that, you will be required to change the default settings for Page File control.
Windows 10 Running Slow – How to Fix
There are more ways to fix windows 10 running slow issues, and here you find some amazing solutions or tips for that annoying issue. So, without wasting any more time, let us get to the answers.
If you want to fix windows 10 running slow issue then read the following instructions:
1. Disable Programs at Startup
You can fix your windows 10 very slow startup by disabling some useless programs at the startup. Did you know that there are many programs that run during the startup but you rarely use them? Those programs end up extracting a big chunk of your system's memory.
They could be the reason why your Windows 10 is slowing down and making it run at such a low speed. If you want to disable them then you will be required to follow these steps: first, you will have to press Ctrl+Shift+Esc keys at once.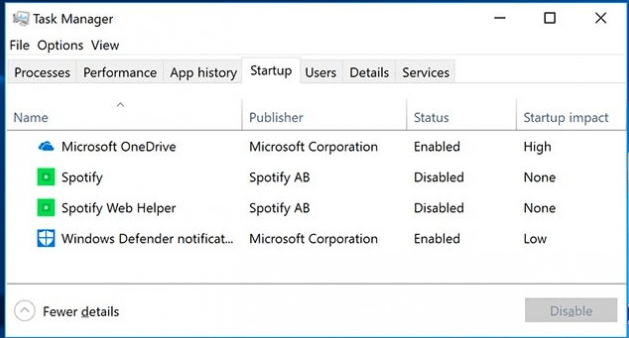 This would pop up the task manager dialogue box. From here, you will have to go to the Startup Tab and will be required to select the program which you don't want to keep as you don't use it.
Click on the disable button.
Please note that you will be able to disable a program at once.
Also Read: Fix No Audio Output Device is Installed Windows 10
2. Update Drivers
The next step that you can perform in order to fix Windows 10 slow to open programs is by updating the drivers. One reason that could be making your PC slow is this. Your drivers especially the graphics card driver could create the issue that could drive you crazy to fix windows 10 running slow issue. You can perform this task manually, but if you don't have the time, then you can easily depend on Driver Easy. Everything will be done automatically. What Driver Easy will do is, work to recognize your system and locate the correct drivers for it. You will not be required to worry about anything.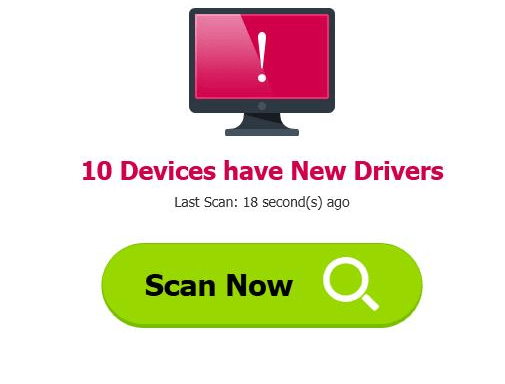 Driver Easy will work like magic for your PC to fix the problem of windows 10 very slow startup. You can either use the FREE version of Driver Easy or you can pay for the Pro version. In order to do that, you will have to download and install Driver Easy then run it and click on Scan Now. Driver Easy will scan your computer and work to look for any problem drivers. The next step involves you clicking on the update button which is next to the devices to perform the download and install the correct versions of all the drivers present on your system.
3. Change Pagefile Size in Memory
Now we come to the next tip which could solve the problem of windows 10 slow to open programs, is by changing the Pagefile Size. But let us first discuss what pagefile is, it is a virtual memory that is stored in a folder called the root folder of your Windows drive.
It would be wise to tell you that when your system has started running low on RAM or Random-Access Memory, then it will work to move memory to pagefiles.sys to run smooth like silk.
The file although managed by PC, could also be altered to change the size to get a better PC performance. Now if you are looking to change the pagefile then you will have to type "performance" in the search box which is at the bottom left of the desktop.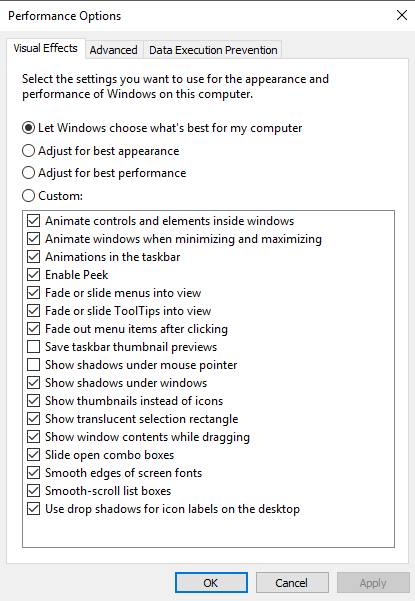 Click on Adjust the appearance and performance of Windows in the pop-up menu.
The next step involves you going to the Advanced tab and then clicking on the Change button.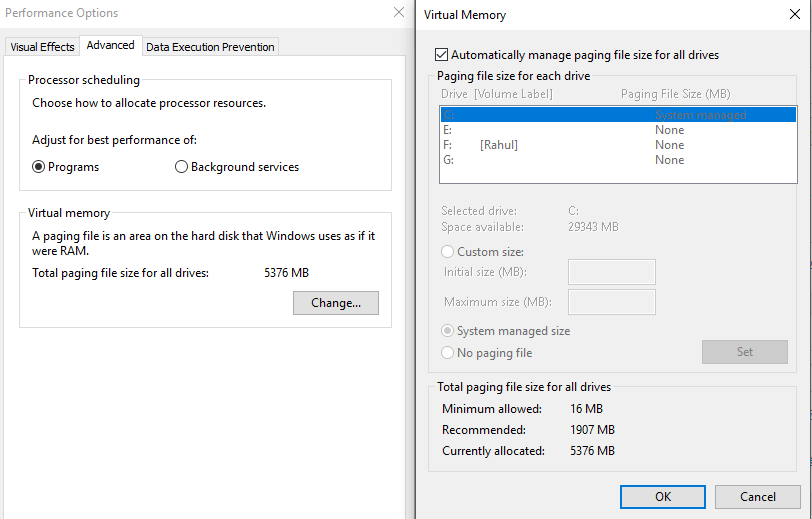 Now you will be required to uncheck the box, highlight the Drive on which your Windows 10 is installed on.
Followed by selecting the custom size and then changing the initial size and maximum size to the recommended size. When this is done, click on the Set button, then OK and restart the PC for the changes to take effect.
4. Use SSD
You can try installing an external SSD to answer the question of how to make windows 10 run faster? By installing an external SSD, you will give your system a speed boost. It will make your system feel like a fast racing car slipping on butter.
5. Upgrade Primary Memory (RAM)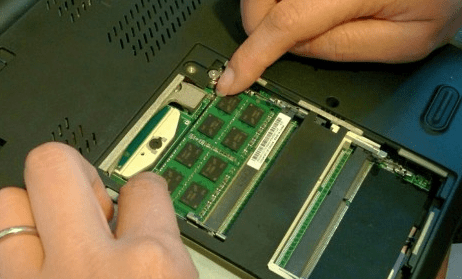 One great tip would be to upgrade your RAM. This could be a personal choice but if you think that the type of work that you do requires more RAM, then you should go for it. Undoubtedly, your PC will run faster too thereby solving the problem of the following,
This would treat all of them at once. Won't that be cool?
The last solution that I have for you to fix windows 10 running slow issue is by removing crapware. Did you know that crapware could be a reason behind your PC acting all slow and dull? Uninstall them and check if your PC gains the normal speed or not.
So, these were some of the ways that you can try to make your PC work like usual again. I hope this was helpful for you! Thank you for reading.