Facing No Sound On Computer Issue? If yes then this article is very helpful for you. You can easily fix this audio issue.
Computers have made our lives quite easy and convenient. But as we know it is just a machine and it can also get some issues every now & then like any other machine out there. One of the most common errors faces by the users is the ultimate No Sound error. Yeah, right! This issue has threatened us once in a while.
When this No sound issue occurs, we usually panic and find ourselves helpless to troubleshoot it. If you are reading this article then you won't panic the next time you come across this No sound error on your computers. We are going to mention some life-saving methods that can counterfeit this No sound error like a pro. Let's head towards the solutions without causing any delay.
Also Read: How to Fix Windows 10 Freezes Randomly Error
Fix No Sound On Computer? – How To Troubleshoot Audio Problems
You can consider some solutions as given below to fix the issue of No Sound on the computer.
Solution 1: By reinstalling the audio drivers
First of all, go to Control Panel and then type Device Manager in the search bar and tap Enter.
Once the Device Manager is opened, expand the option- Sound, video and game controllers.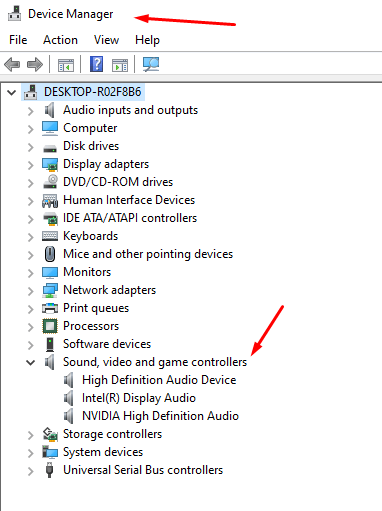 You are required to locate your device and double-click on it to open its Properties box
In the driver tab, you can either tap on Update driver or check if it is installed or not
You can also reinstall the driver from here and then you are good to go.
Solution 2: By disabling the audio enhancements
Go to the Sound Control Panel in the Playback tab.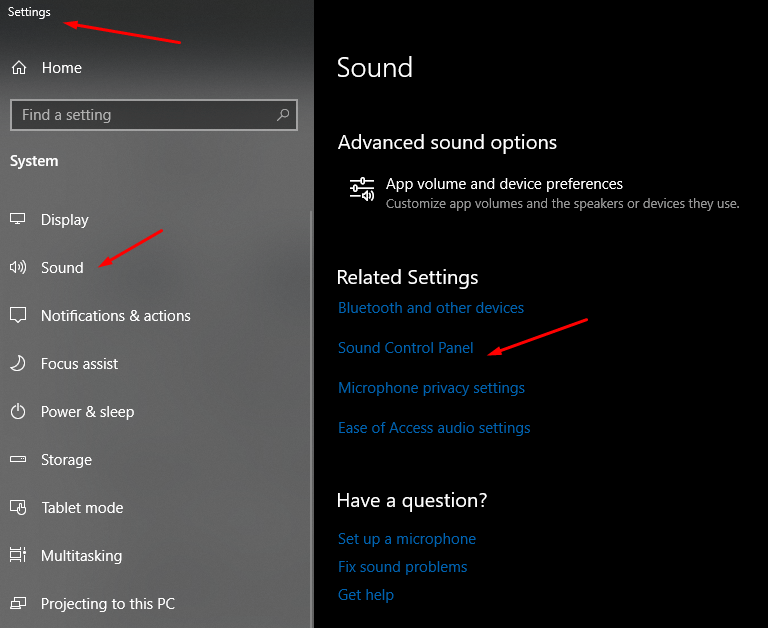 Next, right-click the default device and select Properties.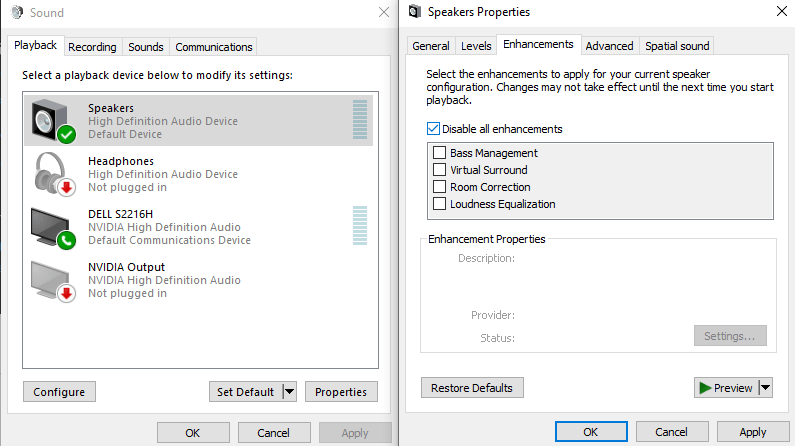 Now on the enhancements tab, disable all the enhancements and the issue must have been resolved by now.
Solution 3: By checking the volume settings
You may rather consider checking the volume settings on your device as sometimes the solution is so simple and we are too careless to look for it. Before heading towards any other solution, it is required by the users to first check the volume settings whether it is unmuted or not.
Also Read: Fix Windows Update Service Not Working
Solution 4: You may consider running the audio troubleshooter
If none of the above methods work out for you then you may consider running the audio troubleshooter.
Firstly right-click the start button and go to System.
Next click on Sound at the top left column.
Select Troubleshoot gave near the top of the right panel.
Now choose the device that you want to troubleshoot.
Once the selection is made, follow the on-screen instructions to complete the troubleshooting process.
Solution 5: You can adjust speaker settings
Open Sound Settings from the taskbar icon.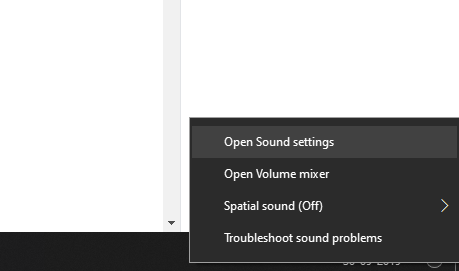 Click on Sound Control Settings.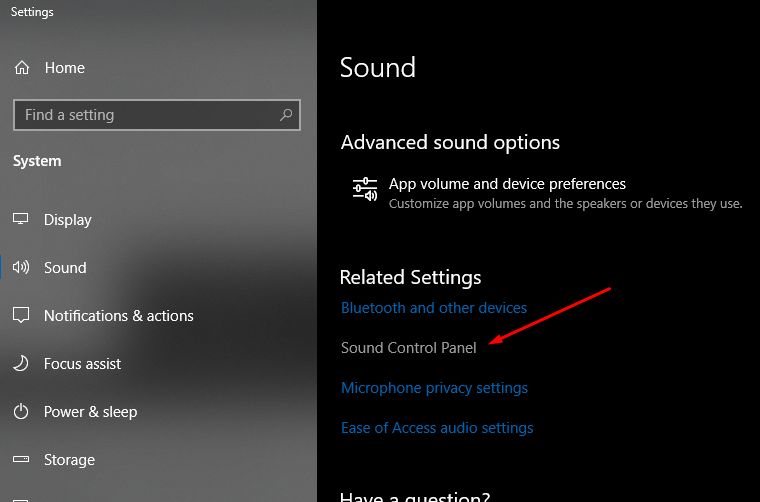 Next select Speakers from Choose your output device menu
Select Device properties
Tap Additional device properties
Now click the Advanced tab
Next, tap the drop-down box beneath "Restore Default"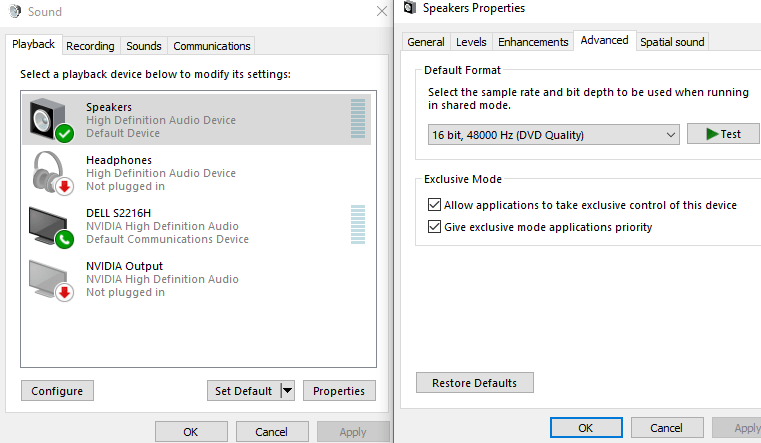 Select a new frequency to proceed further
Click Test and repeat the test with each frequency
Solution 6: By changing the audio format
If you are having some audio-related issues then there is a possibility of an audio format error causing this issue. Users may consider changing the audio format of the audio being played and it may resolve the issue for sure. If not, there are other methods mentioned in this article that can be tried out.
Final Words
That's it for now. In this article, we mentioned all working solutions to fix the no sound on the computer or audio not working issue in Windows 10. If you are still facing the issue or want to ask anything then comment below. We will help you.