Visualize this; you are doing a critical school project which is due tomorrow. You open your Google Chrome browser and what you see? You will see an error message saying err_network_changed. As annoying it is, it is a vital error without which we will not realize what is wrong with our network connection service.
So, what exactly is this network error? What are the reasons you get this error, and how do you fix it or prevent it? If you have such similar questions, then keep reading this article for more information.
What is the err_network_changed error?
What does it mean when this error shows up on your browser page? It means you do not have strong internet or your browser is preventing the page from being loaded. The error message says that Chrome cannot access your internet and cannot access the server. It can also mean that even though you have a strong network connection, it was somehow interrupted or disrupted, and Google Chrome detected a change, so it was vital to check your link for faults.
There are a lot of reasons why this NET:: ERR_NETWORK_CHANGED error occurs. However, they all have solutions to it, so you do not have to worry. Keep reading further to find out how to prevent this error from occurring or how to solve this ERR NETWORK CHANGED error.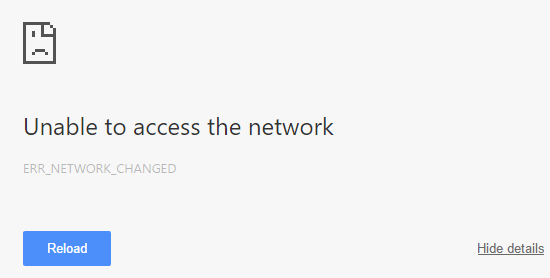 Reasons for err_network_changed error
It is one of the most frequently occurring problems on Chrome; it can indeed be a hassle if you do not understand why it is happening or ignore the root of the problem. Google chrome usually experiences this particular error when it detects a change in the IP address of your network connection or your computer. Every device in the technological world has its unique IP address, enabling it the link to the internet.
A common cause of this problem is the overuse of VPNs or proxy services to alter or change their IP address to get access to a restricted website.
This Error is related to your Internet connection issue or DNS Issue. This Issue is one of the common issues that Google Chrome users are facing.
There are many possible solutions that are available on the Internet to fix the Issue. We are also sharing our solutions. Please follow them and share your feedback.
Solutions To Fix NET:: ERR_NETWORK_CHANGED Error in Windows 10
First of all, temporarily disable security software or antivirus, if you are using it. Also, remove or uninstall VPN services. Restart your router, modem, and your PC. These are temporary and basic solutions. If you are still facing the same issue then follow the below methods.
Method 1. Check your PC for Malware
Malware or viruses are one of the common reasons for such issues. To avoid these issues, only use trusted websites and in-built security and scan your computer with antivirus softwares. You can use Antimalware tools like Malwarebytes or use Antivirus softwares.
Also Check: How To Disable Windows Defender in Windows 10
Method 2. Restart your Internet connection and modem
Sometimes the problem is not that severe and can be solved with just a click of a button. Refreshing your internet connection is exceptionally effortless and does not require any complex steps. The user can do it from the computer's main settings by running the Troubleshooter. Windows 10 built-in troubleshooter can smoothly detect internal problems and fix the issue. Also, try to restart your router and modem.
Method 3: Flush the DNS settings
You can try flushing the DNS settings if you are wondering how to fix err_network_changed. Follow the mentioned commands to perform the operations correctly.
You will have to press Windows + X on your keyboard. This would open the Power Use Menu for you.
Then, followed by selecting Command Prompt (Admin) from the list.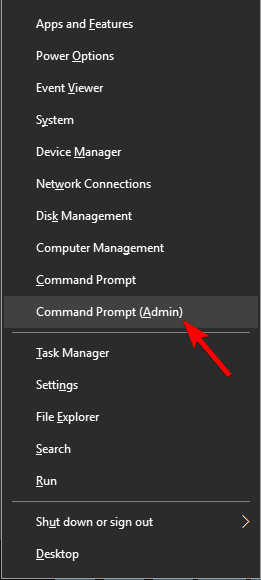 As soon as the command prompt pops open, you will have to enter ipconfig /flushdns and press Enter.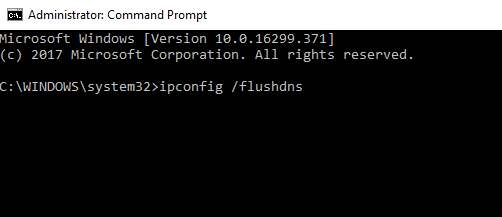 And, you will get a message saying that DNS was flushed. When that happens, close the Command Prompt and restart your PC.
It should fix the issue.
Method 4: Reset IP/TCP
Sometimes there could be a fault in the IP address saved with the computer, so simply resetting your IP protocol should fix the ongoing problem. When you complete resetting it, your computer will restart automatically. After that, when you try to open your browser again, it should fix the problem. Suppose it does not then try other methods.
Enter the command when the prompt opens up "netsh int ip set DNS" and then "netsh winsock reset"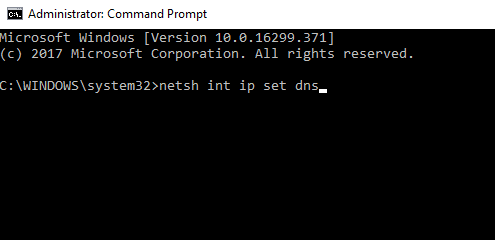 Followed by closing the Command Prompt. Do check if your issue was solved. If not then you can use the next solution that I have for you.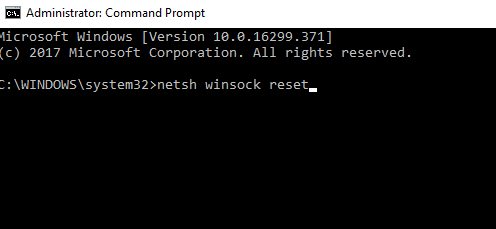 Method 5: Use Google's Public DNS
You can try using Google's Public DNS. Here are the steps that will tell you how to fix the err_network_changed error.
Start off by pressing Windows + X and then select Network Connections.
You will have to select the option which says, "Change Adapter option".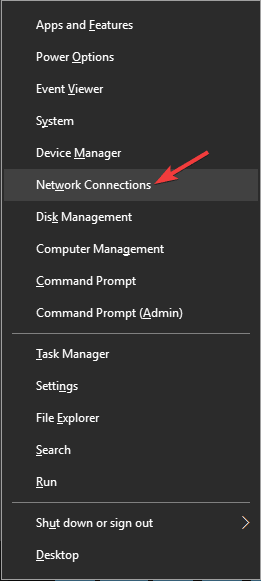 A Network Connections window would open up. Please locate your current connection. Right-click and then choose Properties.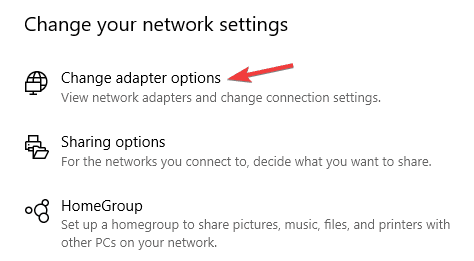 Now, you will be required to select Internet Protocol Version 4 (TCP/IPv4) and then click on the Properties button.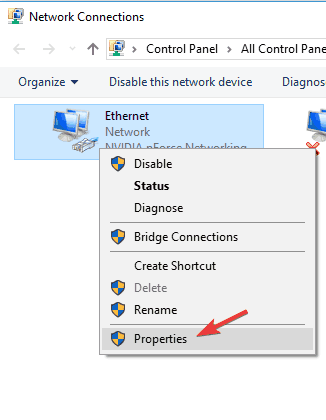 Please select Use the following DNS server addresses option, and then you may enter the mentioned values:
Preferred DNS server: 8.8.8.8
Alternate DNS server: 8.8.4.4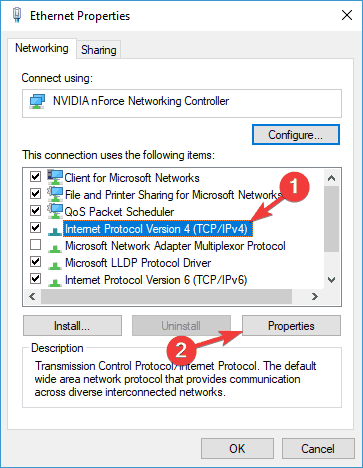 When you are done, then please click on OK to save the changes.

This will change your DNS and fix the issue.
Method 6: Clear browsing data in Chrome
Sometimes the issue is related to Chrome itself. So to fix the issue, you can try deleting all browsing history and cookies.
Go to Chrome settings by clicking the 3 dot icon or go to this path: chrome://settings/privacy and move to step 3.
(Copy & Paste this URL in chrome browser)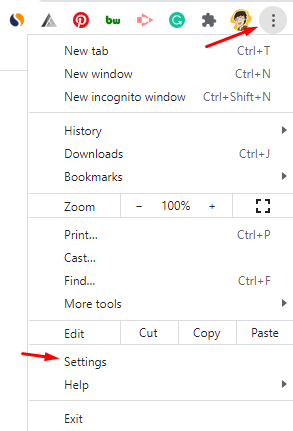 Step 2: Now click on privacy & security from the left sidebar.

Step 3: Click on clear browsing data and then click on clear data.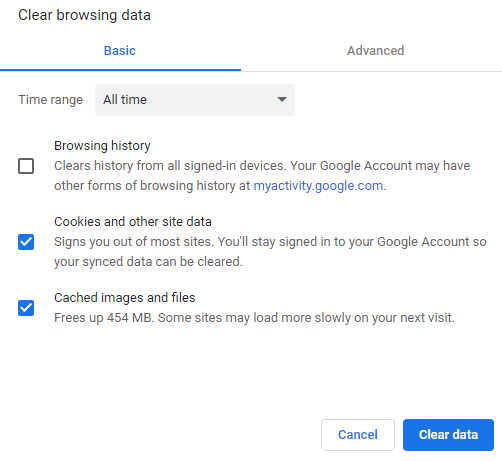 Method 7: Remove or reinstall your VPN software
If you are using any VPN, then remove it. Sometimes VPN can cause issues. So remove your VPN connection and check if you are still facing the error or not.
Final words
Hopefully, this article was informative and helped you understand how to fix NET ERR_NETWORK_CHANGED Error in Windows 10.
If you are facing any kind of error in your Windows 10 laptop or PC, comment below. We will fix it.