This article will explore SSLs, discuss their meaning and function, and how to install one on your WordPress site. On top of that, we'll recommend two great software to acquire and manage SSL certificates.
We'll begin with the SSL basics.
What is an SSL Certificate?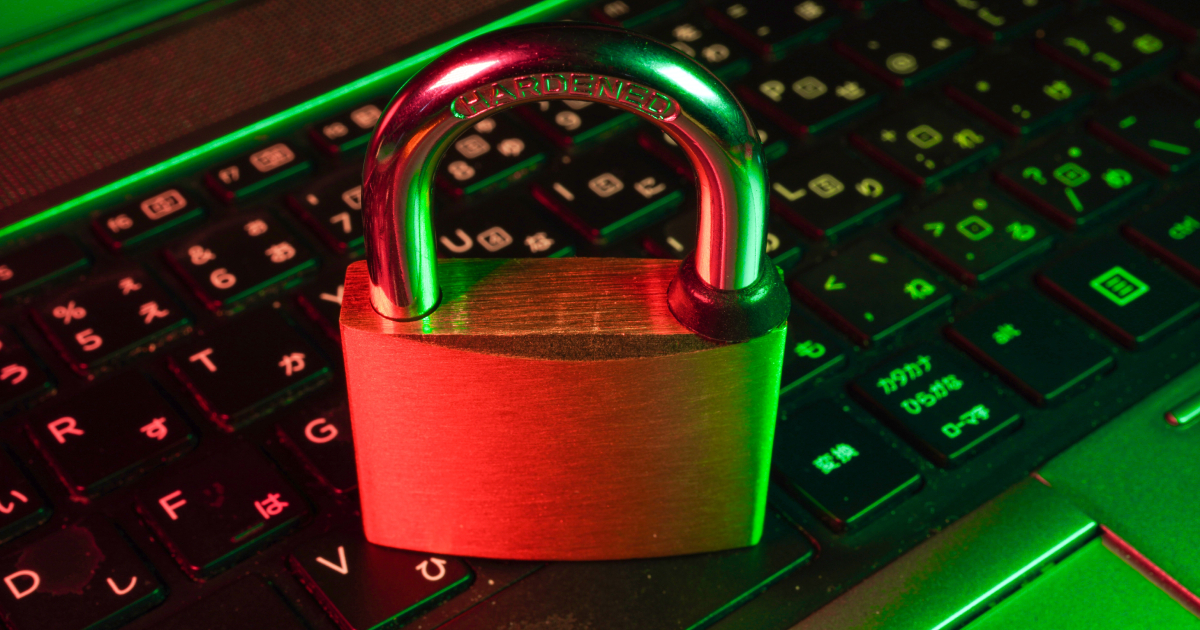 SSL is an abbreviation for Secure Sockets Layer and, as such, was invented 25 years ago. It is a form of digital file that encrypts data, and its fundamental function is to keep the connection to the specific server's service secure and private.
Each side receives one security key for secure authentication during the communication process. This is the most vital security against undesirable visitors, fraudulent malware, and data hijackers.
Websites implementing this can be easily noticed as they have the 'https' extension and a (green) padlock next to the site name in the URL bar. You can be convinced that accessing these websites, interacting with and shopping on them, and performing any form of interaction is secure and private, as your sensitive data will not be exposed or visible!
Shops, banks, and any other website or app that depend on financial transactions between end users and the system require this level of security the most. However, this does not excuse the fact that every website should have SSL installed regardless of purpose.
How Much Does SSL Certificate Cost?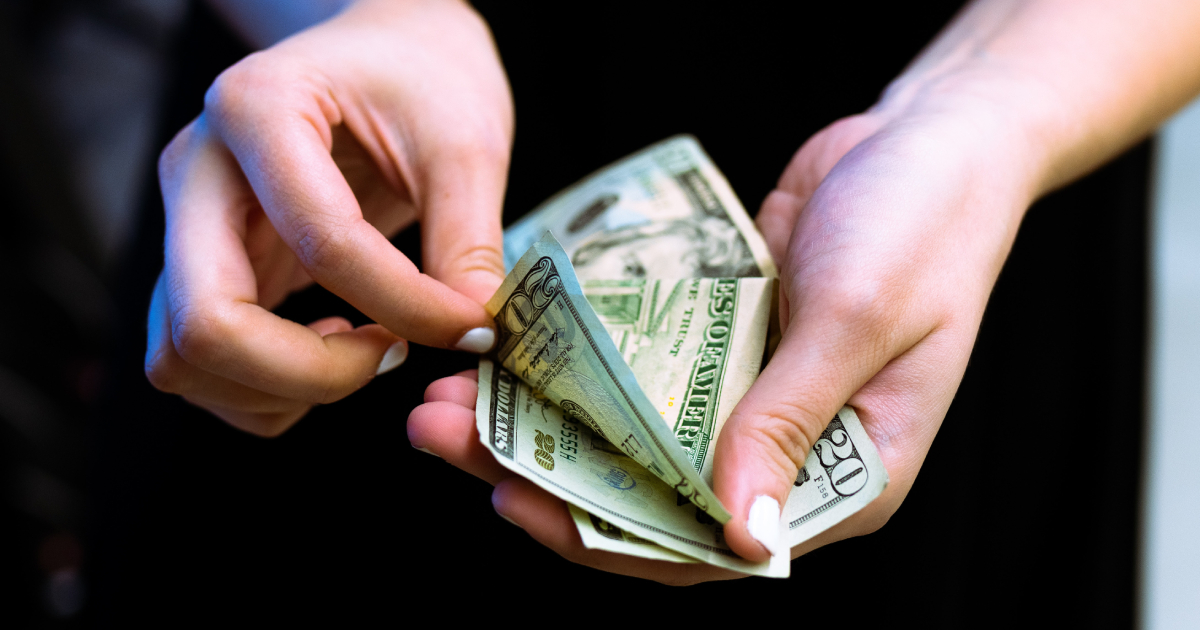 Now that you understand the fundamentals of SSL and its function, you should be informed of its pricing. The average price of getting an SSL for your WordPress site is about $60 per year, but this varies from side to side. For example, the cost can be as low as $5 and as high as $1000.
The price is determined mainly by the number of domains the SSL certificate will protect and the severity of the authentication process used to confirm the organization that owns the domain.
Can I Get an SSL Certificate for Free?
Not many things in life are free, but yes, one of them is an SSL certificate. You can get an SSL free with Let's Encrypt – a free certificate authority, fully automated and open, created by the Internet Security Research Group (ISRG). More than 260 million web pages manage SSL certificates via this service today.
It is super easy to implement and use, so even those with the bare minimum web development knowledge can acquire this much-needed security layer and secure their websites.
What is impressive about this one is that you can get a certificate for multiple domain names using the Subject Alternative Name (SAN) method. When you obtain the SSL certificate with Let's Encrypt, it is valid for three months. But this won't give you headaches since you can set up the automatic certificate renewal every two months.
To cut short your troubles obtaining the certificate, we would also like to highlight the information you can get an SSL certificate fast and secure with a WP Force SSL plugin that works in cohesion with Let's Encrypt.
How to Generate an SSL Certificate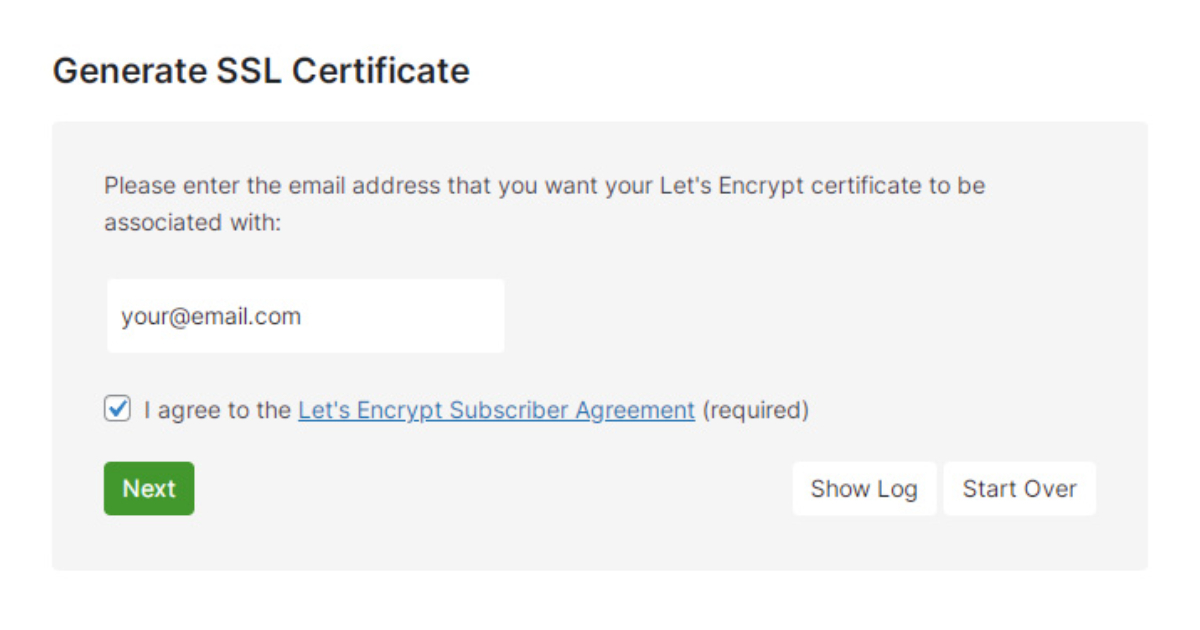 As it can be seen in the photo above, the WP Force SSL lets you obtain your certificate from its dashboard in a matter of minutes by completing four simple steps:
First, you need to click on the 'Generate SSL certificate' button
In the textbox, you will need to enter your email address
Tick the box to agree with the subscriber agreement
Click on the 'Next' button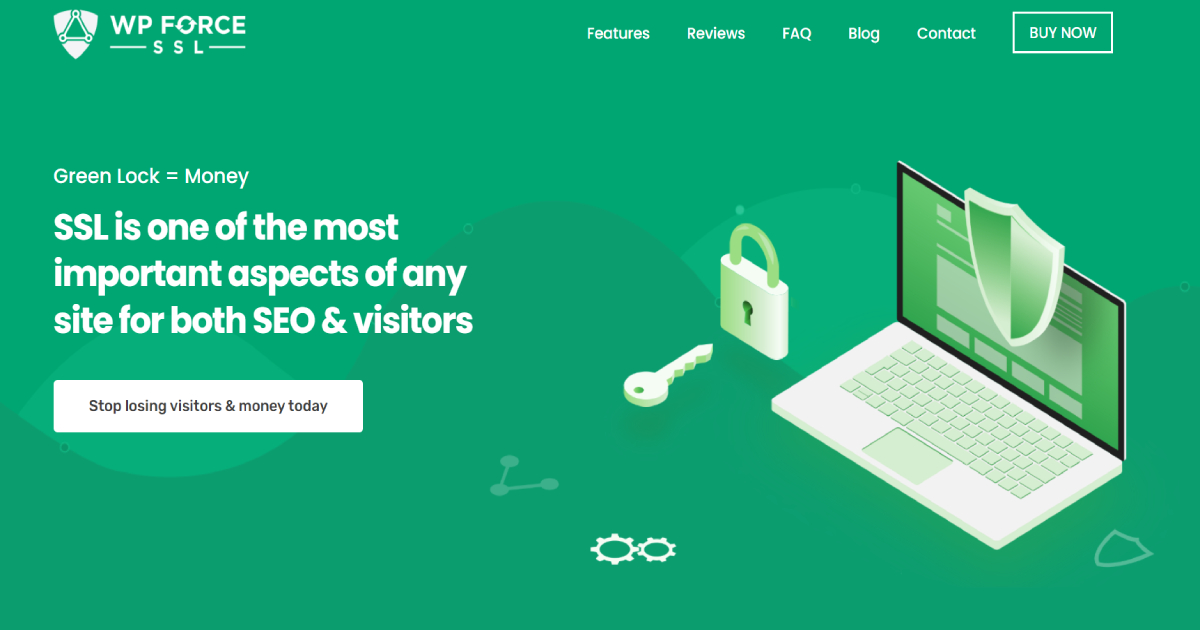 WP Force SSL is one of the most prestigious platforms to gain, install, and track the tiniest details of your page's security. When you complete these steps, your certificate file will be ready for download and installation.
The installation of the certificates will differ from host to host. Therefore before proceeding, we kindly advise you to contact your hosting provider for further assistance.
WP Force SSL's whole sophistication is that as long as you have the plugin installed on your WordPress site, you will not have to cope with remembering the certificate's expiration date and its renewal.
Once you install and activate the plugin, it will do the job for you and automatically renew the certificate every 90 days. Besides the feature that offers you gaining an SSL certificate, WP Force SSL has a couple more great features.
One of them is a  'Content scanner' that will scan every page on your website and inform you about potential errors that require your attention. There is also 'Real-time SSL monitoring,' which allows you to track the certificate's details, expiration, and renewal date.
Final Words
In this article, we explained how vital it is for your website to have an SSL certificate that saves your visitors' and clients' sensitive data from going into unwanted hands. Furthermore, we have explained how easy it is to gain a certificate and presented you with how actually to do it.
Let's Encrypt is a platform you should check out if you are searching for a free certificate and WP Force SSL to track the certificate's details.